Last weekend we made a trip to Forage Market on Lisbon Street to attempt brunch with our little guy.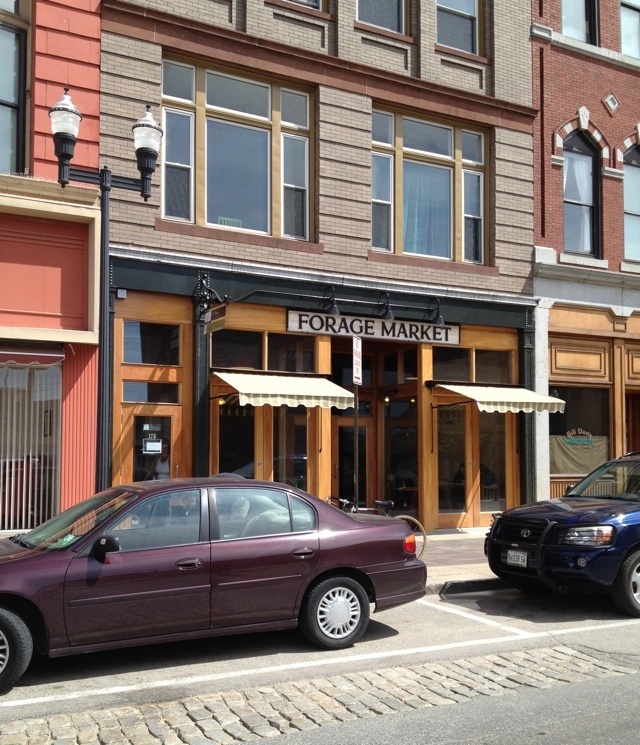 This marks our second visit to the market. Last time we enjoyed coffee and chai, and and brought home some interesting crackers made with acai berries and pistachios, and Maine made gelato. This time we tried their quiche and a bagel, both of which were delicious.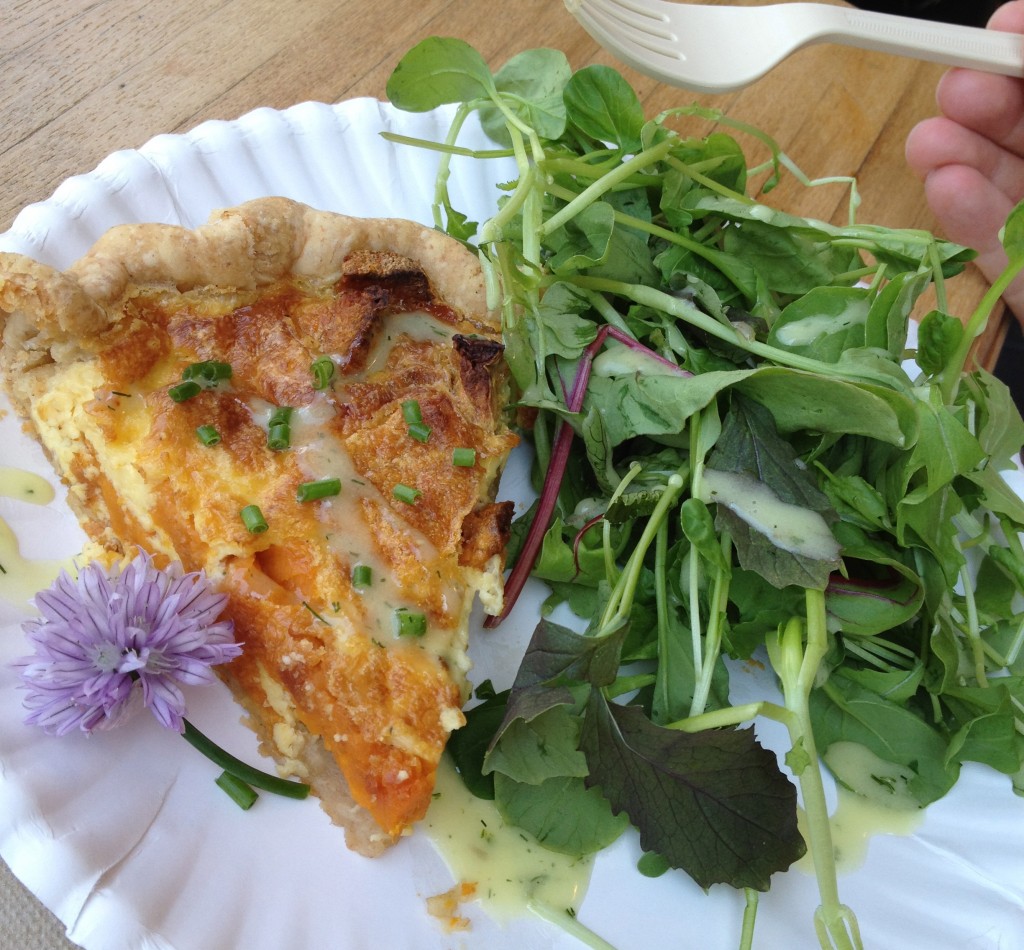 The pictures are few this time around, as we took turns walking with the stroller from our sidewalk table… After a couple of quick pictures, my focus had to be on eating while time allowed, which means I ended up eating the bagel while walking, and forgot to take a picture. The bagel reminded me of the bagels we had in Montreal–definitely some of the best around!