A friend of ours made this casserole one night when we joined them for dinner, and more recently she delivered one to our house as we began our adjustment to life with a new baby.  I have also made one batch of this casserole myself; it is that good AND fairly easy to make.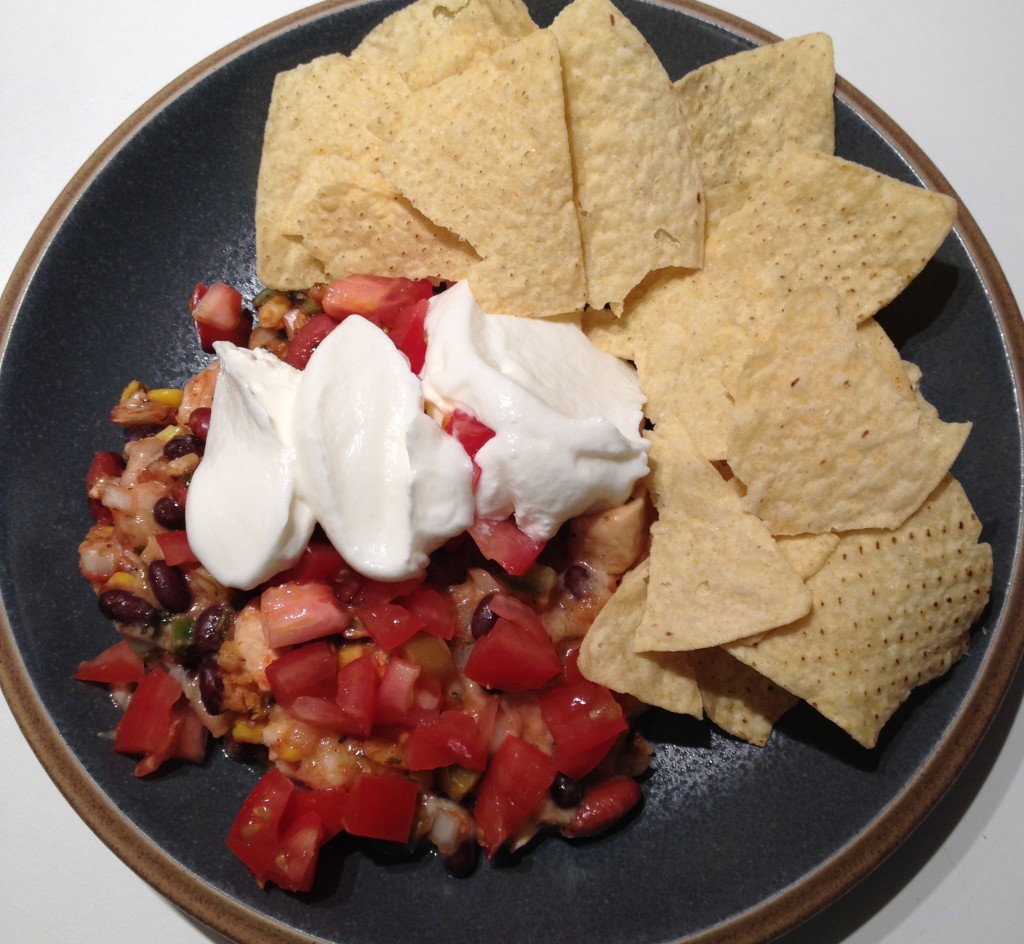 We topped the casserole with chopped fresh tomatoes, and ate it with tortilla chips.  It's almost like a dip, but the ingredients are heartier and more nutritious.  The leftovers are also very good, and work out nicely for easy dinners or lunches at work.   This recipe is a keeper and will likely become a staple dish in our home.
The recipe can be found on epicurious.com.