We were sad to see Holly's Own Deli and Restaurant close, as it had been a place where we had met up with friends many times for dinner and music over the course of several years…  As the restaurant sat empty for a while, we wondered when someone else might make a go of it in this cute little old two-level brick storefront, and what type of business might flourish there.

Eventually we saw a new sign on the front of the building, and advertisement for pizza specials, so my first though was "big deal… another pizza place?"  Since we have three really great pizza joints near us, all within walking distance of our home, I wasn't initially interested in checking it out.  One night, however, we decided we would go out for a pizza for an easy dinner to try out this new restaurant.  We were pleasantly surprised that it's not just a pizza restaurant, and has many menu choices, including a variety of Greek offerings!  In fact, we haven't yet tried their pizza over the course of two visits…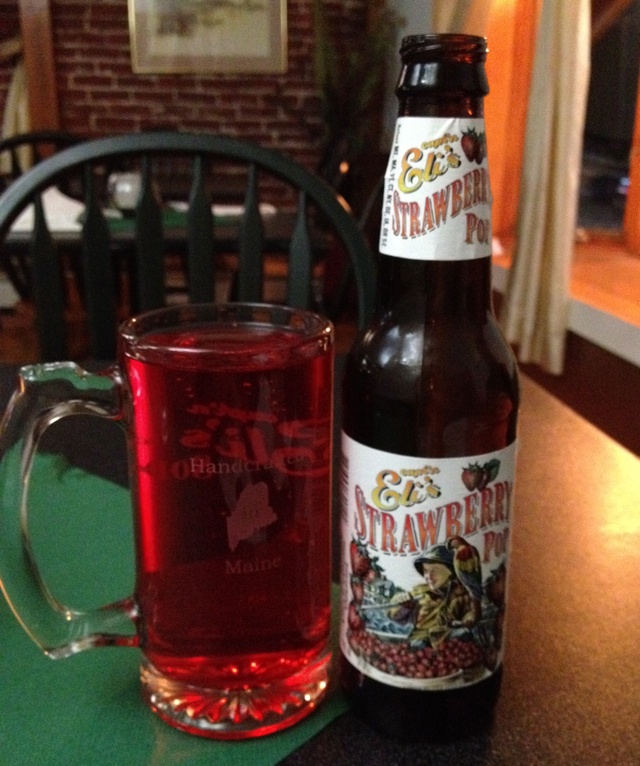 We were happy to see that they serve Maine-made Captain Eli's sodas, and not just the usual Pepsi and Coke products.
On our first visit (sans camera), I tried the spanakopita dinner which included two large, crispy, buttery, spinach and feta filled triangular pieces of homemade spanakopita, a salad, and a cute little loaf of homemade bread.  My husband had the gyro, and we were both very happy with our dinners, though curious about some of the other menu offerings, which prompted a second visit just a week or so later…
On our second visit, we started with the tzatziki plate which was delicious with warm bread, cool fresh vegetables, and plenty of dip for the items on the plate.  We would definitely order this appetizer again.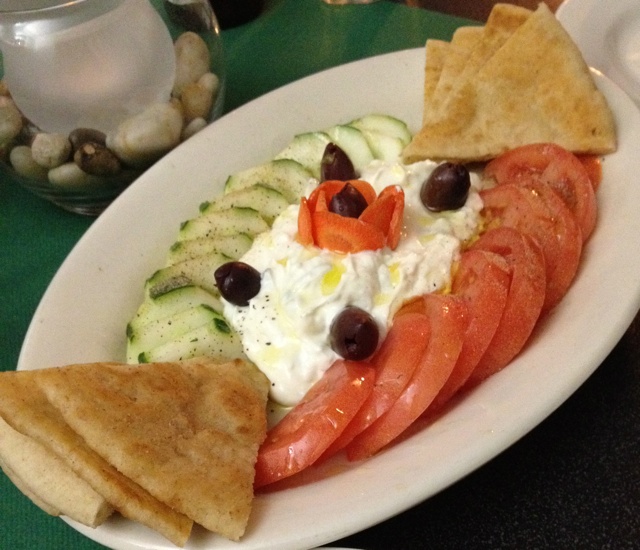 For my main course, I strayed away from the amazing spanakopita (though I was tempted to order it again, since I enjoyed it so much the first time around) and opted for a chicken gyro, which was very tasty.  My husband ordered the Mediterranean wrap with a side of sweet potato fries–also quite tasty.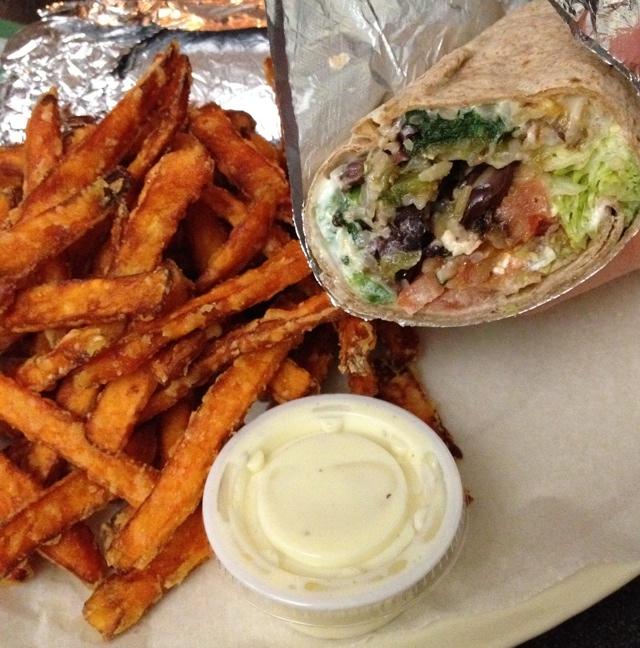 On our previous visit, I had noticed a tray of baklava (one of my all time favorite desserts) on a tray near the register downstairs.  This time around, I decided to order a piece to go.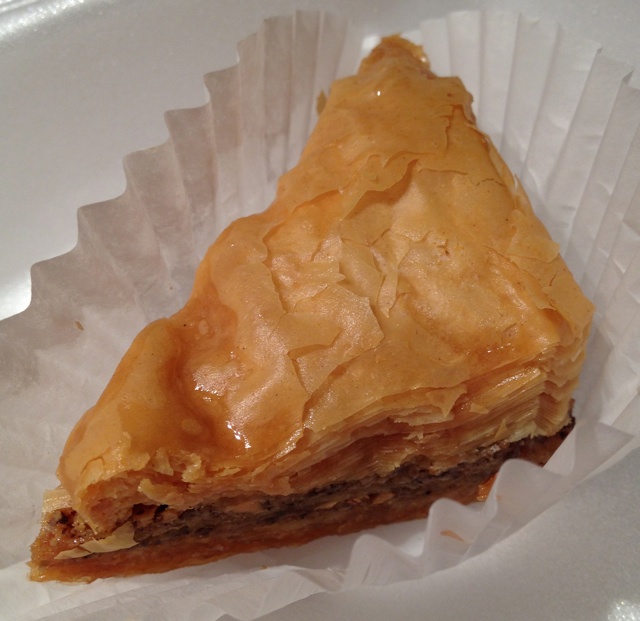 This slice definitely left me wanting for more, and I definitely see a baklava stop in the near future!  We'll probably also try a pizza sometime soon.  Since everything else we have tried so far has been delicious, I imagine the pizza is also very good…
All in all, I highly recommend 84 Court Street for a quick, easy, reasonably-priced, freshly made, high quality dinner in a relaxed family-friendly atmosphere.