Several years ago, while taking a walk on a warm summer evening, we were drawn into Holly's Own Restaurant by the sound of live music on the patio.  The band Veggies By Day was playing that night, the atmosphere was very relaxed, and while we had already eaten dinner, we were tempted by the onion rings and microbrews offered on tap.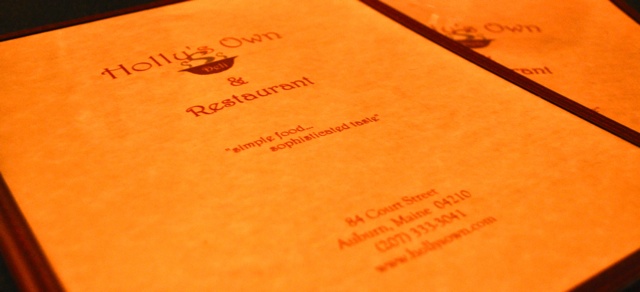 Since that first visit we have been to Holly's many times.  While we have not yet tried the deli, we have enjoyed dinner upstairs in the restaurant on a number of occasions.  The dinner menu offers a nice variety of choices from seafood and pasta dishes, to sandwiches and vegetarian options.  Holly's quiche is a popular menu offering any time of day, and is served for dinner with a large salad and garlic bread.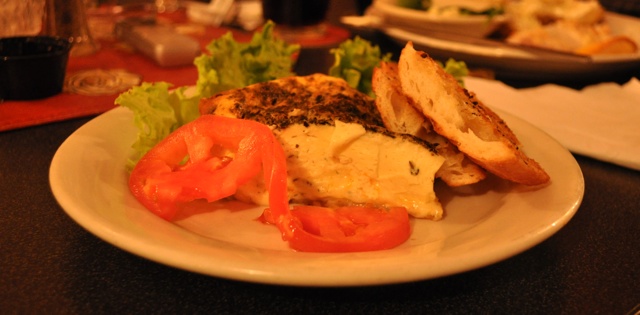 A few weeks ago I tried the baked seafood augratin from the evening menu, and found the seafood to be very fresh, and the homemade cheese sauce to be quite flavorful with what might have been a hint of sherry.  Last time I went to Holly's, I ordered the Cobb Salad which has been my "go to" menu item there for a while now.  I can always count on it having the freshest greens and veggies, warm chicken and bacon crumbles, and tangy bleu cheese, all topped with homemade balsamic vinaigrette.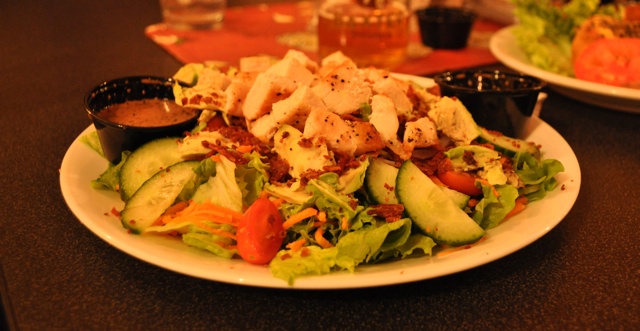 In addition to providing the guests with fresh, high quality menu offerings, Holly is also a strong supporter of the arts in the L/A community.  This is evident any day of the week, when visitors can view the work of local artists on display throughout the restaurant.  On Thursday evenings Holly's Own is open for dinner and open mic night, hosted by guitarist George Normand.  Holly's also offers Middle Eastern Night every now and then, with menu offerings such as falafel and Mediterranean chicken, accompanied by Middle Eastern music and entertainment.