When given this recipe by friends, I was warned that it makes enough the feed an army.  They were right, but I did discover that the dough freezes well, and the cookies taste the same, and have the same great soft texture whether baked from fresh or previously frozen dough!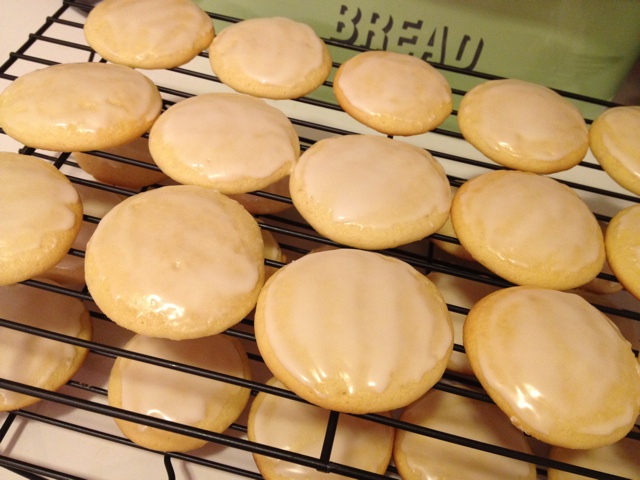 The cookies, on their own, are not too sweet but do have a nice flavor and soft texture that reminds me of the texture of my favorite store-bought sugar cookies made by Lofthouse.  The glaze provides a little sweetness; I chose to add a little vanilla extract to the glaze and was happy with the results.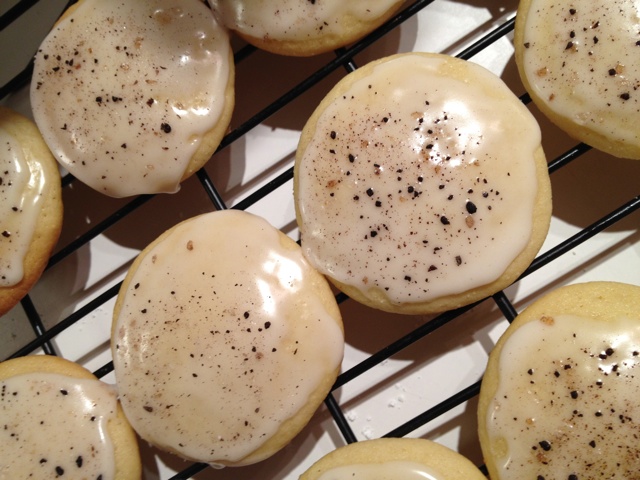 These cookies are NOT sprinkled with black pepper as they may appear to be…  I used a Trader Joe's coffee bean, chocolate, sugar grinder to give these cookies a little bit of a different flavor.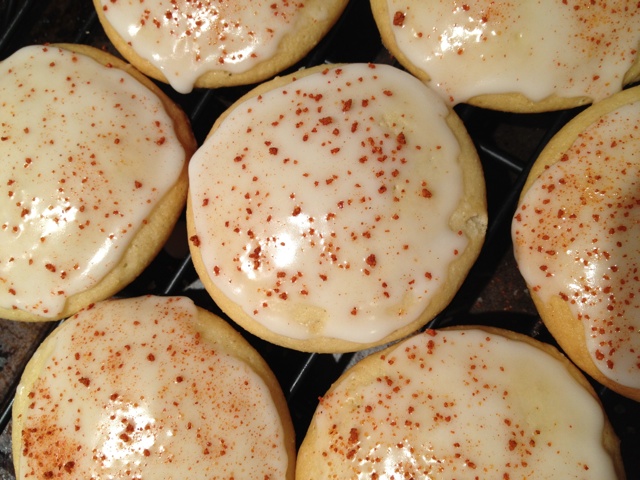 These are sprinkled with a chile/limon powder which gave the cookies an interesting sweet-spicy-citrus flavor.  These were my favorite of the three variations!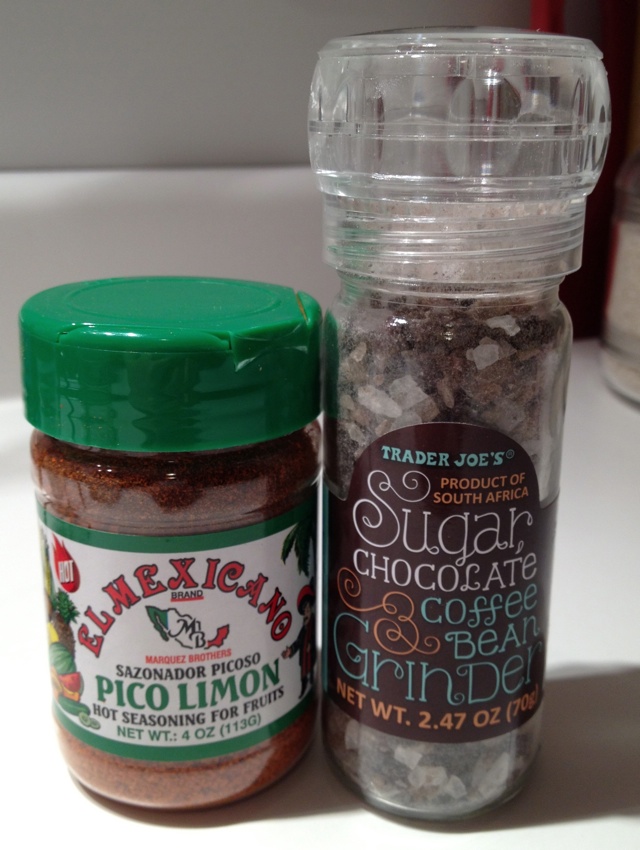 These are the actual products used for sprinkling the ricotta cookies.  Both were sent to us in a care packages from our friends John and Les of Blame it on the Food.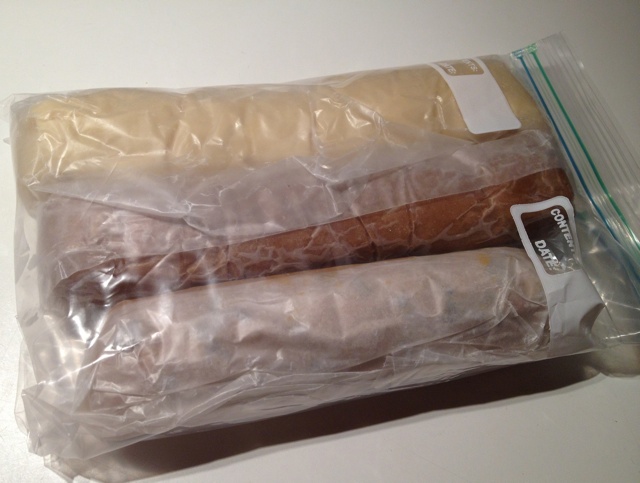 Here's a picture of some frozen cookie dough logs that I made with three different types of cookie dough.  This is a great way to enjoy freshly made cookies in smaller quantities!  Simply bake some of the dough right away, then roll the remaining dough into a log and wrap it in wax paper.  Place the wrapped cookie dough log in a freezer bag, and it's ready for an easy small batch of cookies on fairly short notice.  This is great because most dough can be sliced into cookie rounds and baked (after several hours or overnight thawing in the refrigerator).  I figured if commercially produced cookie dough could be used in this way, homemade would also work, and it does!
Ricotta Cookies Recipe
2 cups sugar
1 lb whole milk ricotta cheese
½ lb unsalted butter
4 cups All Purpose flour, sifted
1 tsp baking soda, sifted
2 tsp Real Vanilla extract
3 large eggs, room temperature
In a separate bowl, cream butter, sugar, eggs & vanilla. Slowly and alternately add flour and baking soda, and ricotta cheese. The batter will be thick and sticky.
Drop about a teaspoon of batter for each cookie on a cookie baking sheet. Bake at 350º for 11-13 minutes, or until slightly golden brown, but keep them on the light side.
Glaze:  In a small bowl, add a little milk to confectioners sugar until it forms a thick, but spreadable consistency.  If add vanilla extract, do that first, so as not to overdo the milk and make runny glaze!  Spread the glaze on warm cookies and let cool until the glaze is set.  If sprinkling with other toppings, do so before the glaze sets.