On our way home from hiking at the Androscoggin Riverlands State Park, we stopped at Nezinscot Farm for a few items.  Knowing we would be grilling soon, we picked up a package of their organic burgers, a few cookies and a mint bliss bar.  As always, the sweets were delicious.  I especially liked (but forgot to photograph) the appropriately named mint bliss bar and the chocolate mint cookies.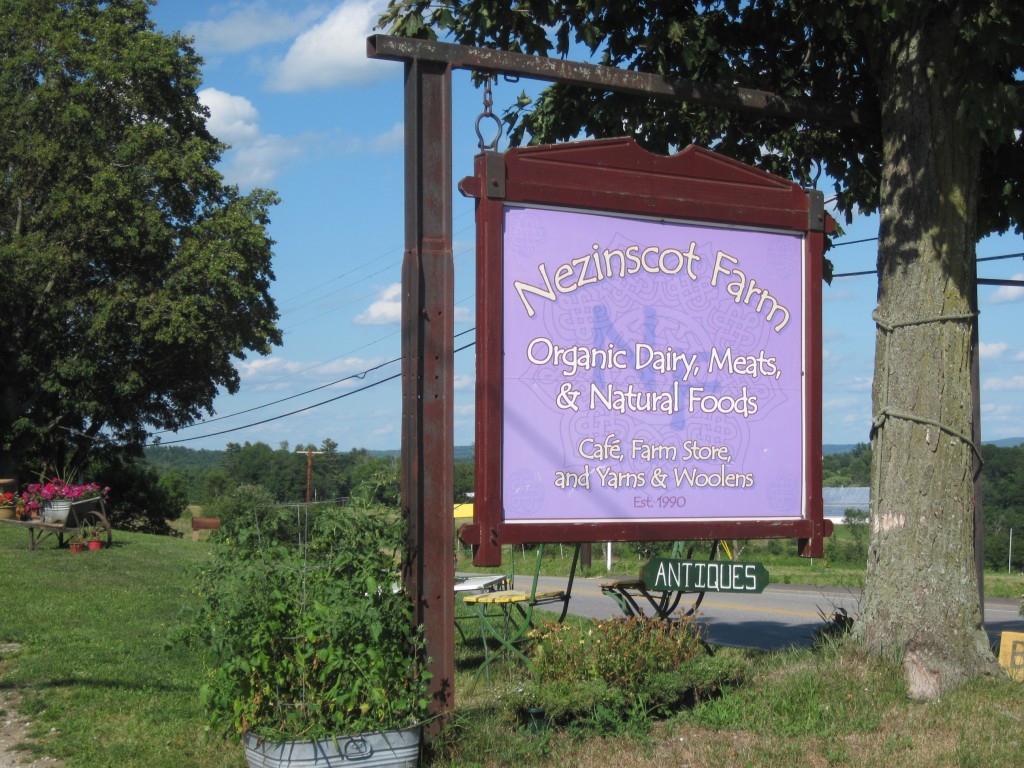 While we're not usually burger people, we enjoyed the burgers we purchased at Nezinscot Farm partially because we knew we were eating quality, organic, locally grown meat, but mostly because they were lean and flavorful.  Next time we'll probably pick out another cut of meat with a recipe in mind…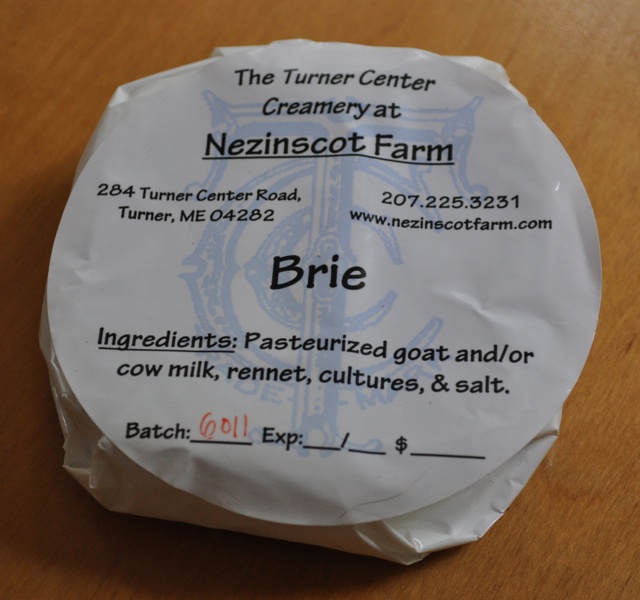 The other product we decided to try was Nezinscot Farm Brie.  I found it to be sharper than any brie I have purchased at the supermarket; perhaps the batch I tried was made with goat's milk as opposed to the cow's milk versions I have tried in the past.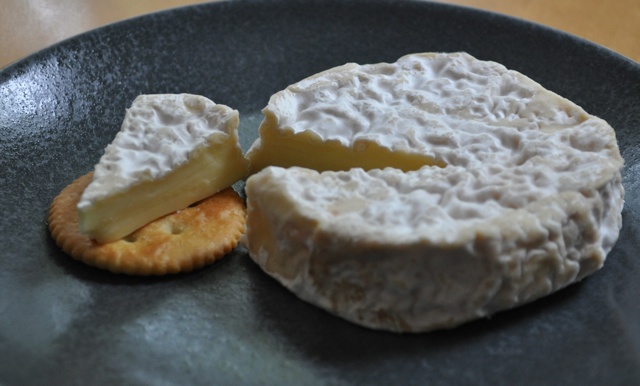 The texture was very smooth and velvety, and it was easy to spread on crackers.  I have tried some other cheeses from Nezinscot in the past, and have been very happy with the quality and flavor of each of the cheeses.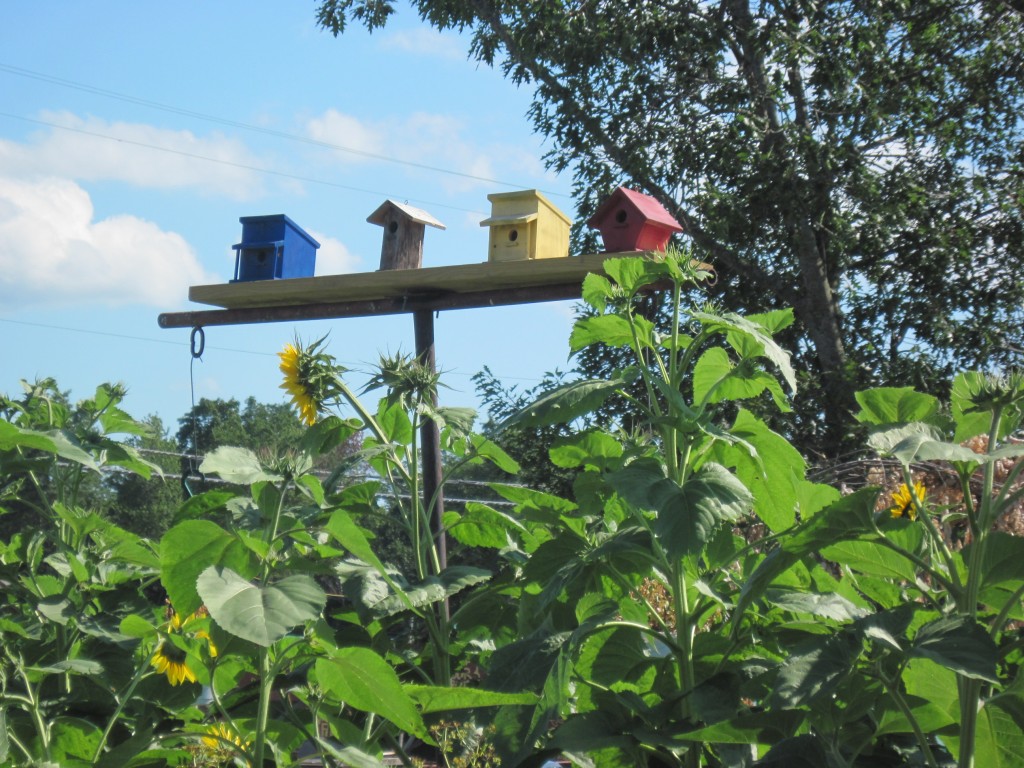 Cheese-making workshops, homesteading classes, and music jam nights are some of the many farm activities offered to those looking to try their hands at something new.  At the very least, a visit to the farm store is worth the trip, even if not for one of the classes or events.  Not only can one purchase fresh produce, meats and cheeses, but there are also a variety of preserved goods, wines, gourmet items, and household staples to choose from.