Lunch at Marché is one of those Summer vacation treats that I miss during the school year.  With its variety of creative sandwiches and salads, Marché is one of the best lunch spots in Lewiston, Maine.  My favorite menu options, however, are the crepes.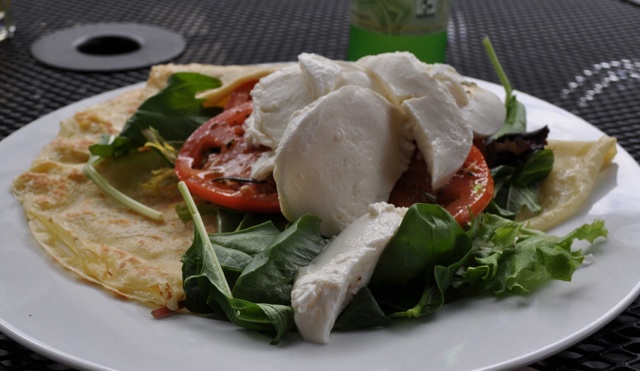 I decided to try a full size order of the "crepe du jour" which included two warm crepes topped with fresh greens, tomatoes, mozzarella, and herbs.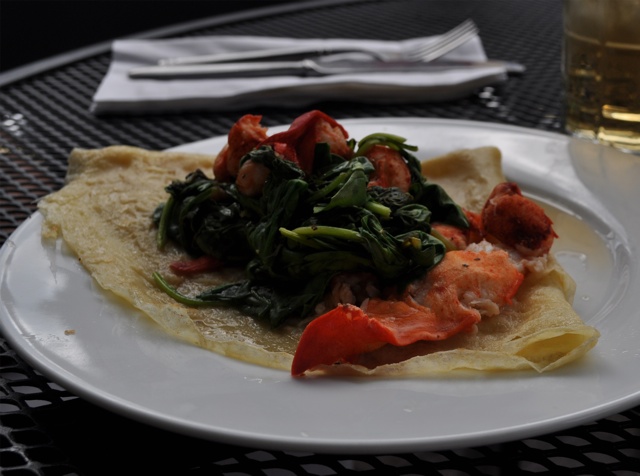 My partner in dining enjoyed a "mid" sized lobster crepe which includes one crepe topped with lobster, spinach, and a light white wine and lemon sauce.  Both crepes were very good, and have left me thinking I might have to find one more opportunity for lunch at Marché before school is in full swing!