In the past when I've used my grandmother's whoopie pie recipe to make a giant whoopie pie cake, the filling was too soft and the cake top sort of slid off to the side shortly after assembly.  This time I tried a different frosting recipe, and it worked much better!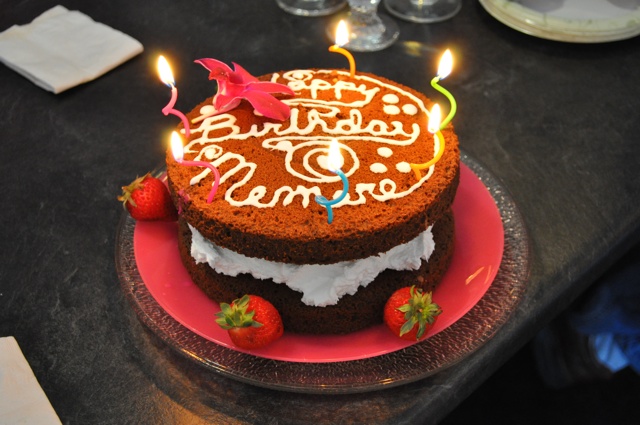 This filling recipe is the same filling used in Nellie Moody Jones's Molasses Whoopie Pies.  I made a double batch to generously fill the giant whoopie pie cake shown above, though a single batch would probably be enough!
Whoopie Pie Filling
1/2 c. vegetable shortening
4 tbsp. Marshmallow Fluff
1 c. confectioners' sugar
milk, as needed to achieve spreadable consistency.
Combine all ingredients and beat thoroughly using just enough milk to make the frosting spreadable.