This dish was easy to prepare as part of a special dinner for my parents.  The pork loin was sliced in 1.5 inch thick pieces, then pan-seared in a small amount of butter with pure maple syrup (about 3 tbsp), a bit of Framboise wine (about 3 tbsp), and salt and pepper to taste.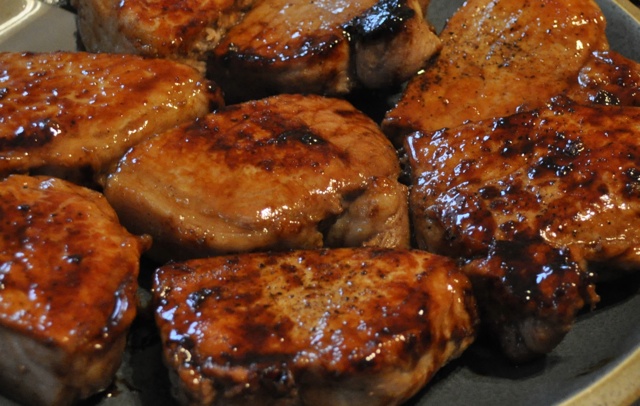 We served the maple raspberry pork with homemade apple sauce baked with a drizzle of Framboise, mashed potatoes, and orange ginger beets.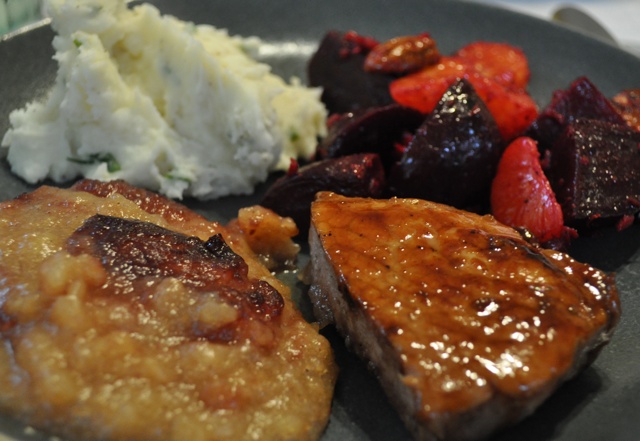 Now that Summer is finally here, I think I may try this recipe again, but on the grill instead of in a pan.  I think it would work out really well if the syrup/wine mixture were used as a glaze toward the end of the cooking time.