Our final stop on our way home from Burlington, Vermont was at the Cabot Visitor's Center.  After a beautiful ride through scenic Vermont farmland, while digesting our Ben & Jerry's samples, we stopped to see how our favorite cheese is made.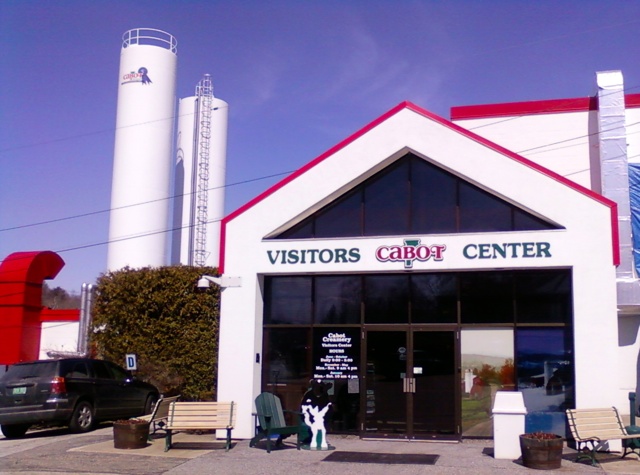 While waiting for the tour to begin, we sampled over twenty different varieties of Cabot cheese.  This tour is certainly not intended for the lactose intolerant.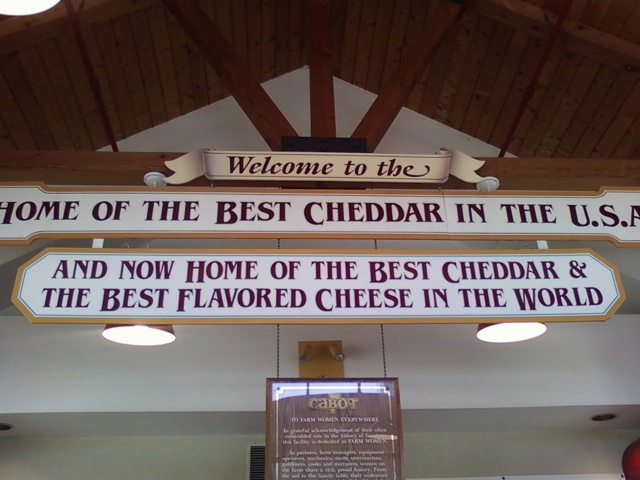 We learned about the processes used in making cheese, which are in some ways similar to the processes I learned about in April while participating in a cheese-making class.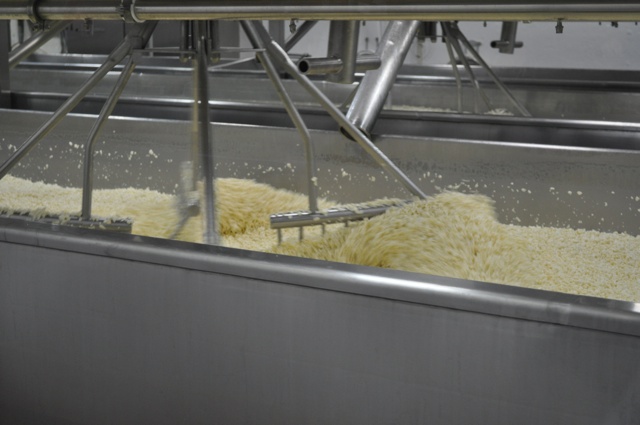 The tour guide was very knowledgeable about the products and processes used, and was kind enough to allow us to take a few pictures.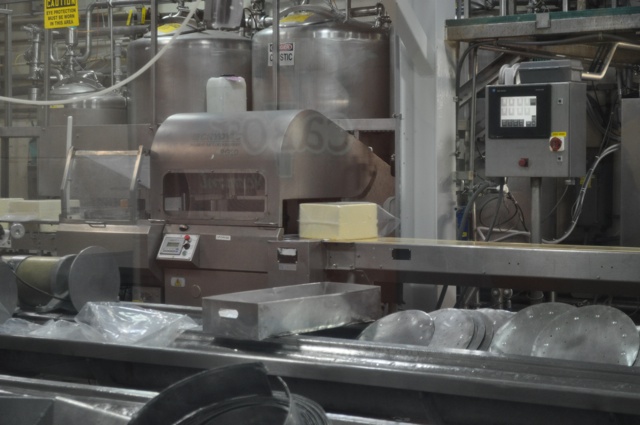 After our tour, we returned to the gift shop where we purchased a two unique products: Wasabi Cheddar and Tiki Masala Cheddar.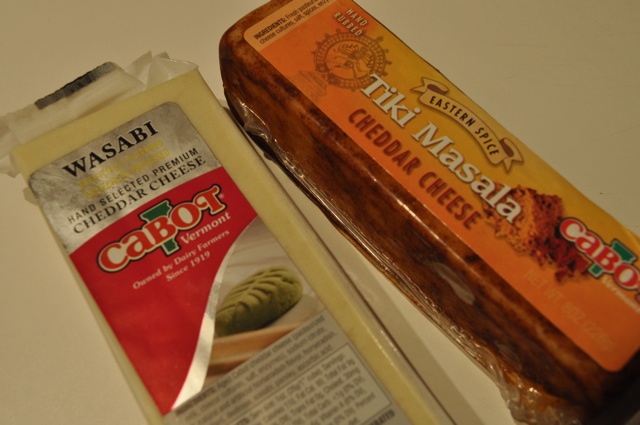 The Tiki Masala had an interesting flavor, and a very nice appearance when sliced.  It would make a nice addition to any cheese tray.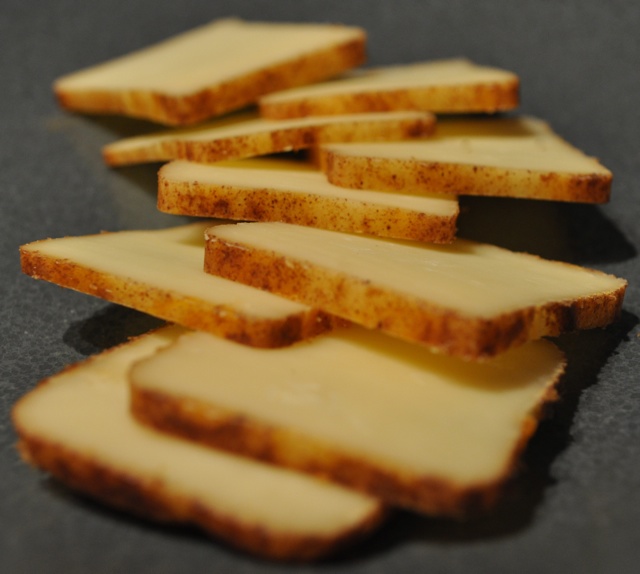 The wasabi cheddar has a nice kick of spice, and made some delicious grilled cheese sandwiches and was a flavorful addition to homemade cream of broccoli soup!