Our friend Robin, of Streaked Mountain Herbs and Crafts, made a delicious batch of raspberry maple syrup this year which she shared with us this holiday season.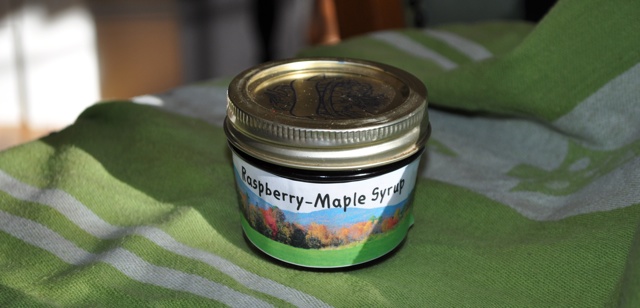 I was impressed with the depth of maple and raspberry flavors, and surprised that it wasn't overly sweet as compared with commercially produced fruit-flavored syrups.  This amazing syrup inspired us to make buttermilk pancakes twice during our holiday vacation. (Excuse the sad looking bacon on the side, clearly not my forté.)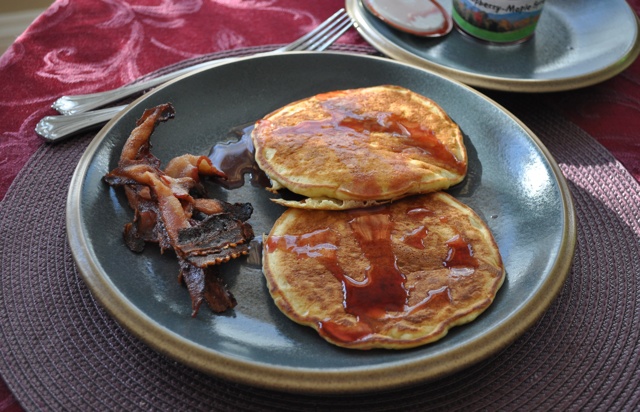 This product would also work wonderfully as a glaze for grilled chicken or pork, or it could be used to top cheesecake, flummery, bread pudding, or any other not-too-sweet dessert.