I was hoping to find a small container of buttermilk for the Smoky Mango-Squash Soup recipe I tried this past weekend, but found that the only type and size available at the grocery store that day was made in Maine.  Of course I was thrilled to know that there was a locally-produced option, and had to find ways to use the buttermilk not needed for the soup recipe.  Obviously buttermilk pancakes came to mind…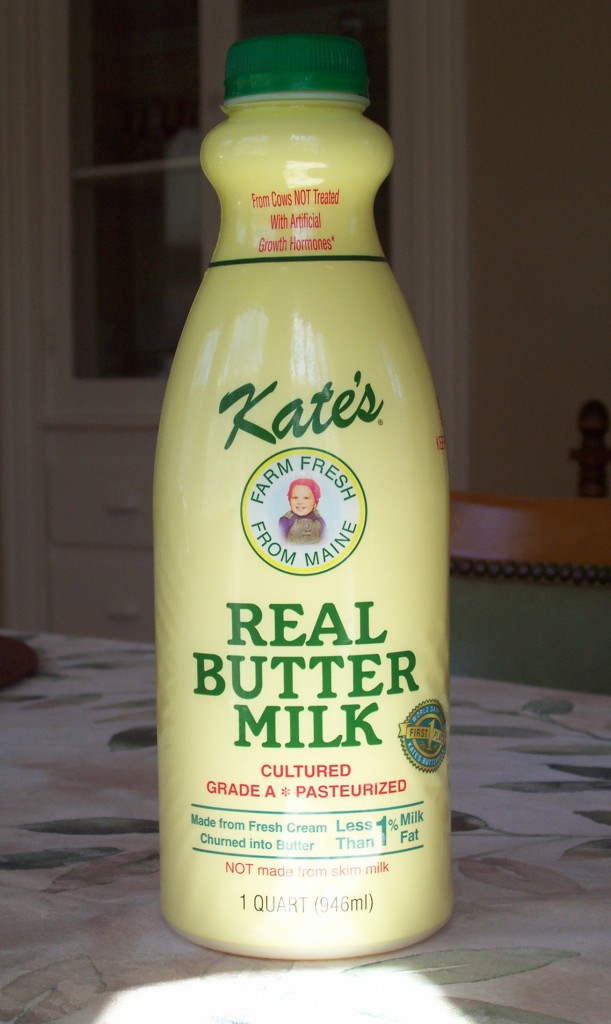 Kate's Real Butter Milk is made fresh daily in Old Orchard Beach, Maine.  Normally I don't associate Old Orchard Beach with a product free of dyes, preservatives, etc…  Then again, that's based on the visual aspects of a true beach visit.  I am pleased with the quality of this product, and will buy it again.
This pancake recipe is from allrecipes.com.  I have to say that these were some of the fluffiest pancakes I've made at home–much better than any package mix!  The only changes I will make next time is to cut back on the salt and butter, halving both, in hopes of a slightly more health-conscious pancake.