This rich pudding has become a family favorite during the holiday season.  Flummery has an interesting history, and I will honestly say that if I had read the Wikipedia definition prior to trying it, I would have been turned off by the idea of it as it is described as bland and boring.  My mom's recipe, which can be found at the end of this blog post, calls for a drizzle of Drambuie, though my parents now serve it with a few fresh raspberries and Framboise raspberry dessert wine.  This twist makes it a simple, yet elegant, dessert.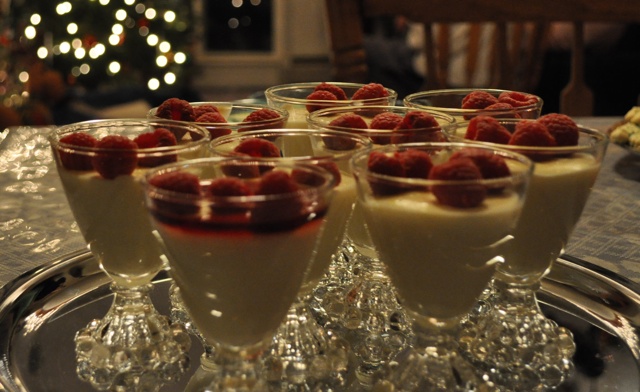 We were first introduced to Framboise in February of 2005 while visiting our friends John and Les in the Santa Cruz area.  They brought us to several wineries, with Bonny Doon being one of the field trip destinations.  Framboise was the last wine served during the tasting, and perhaps the most memorable as it was presented to us in small edible chocolate cups.  The raspberry flavor is incredible, and for a dessert wine it is not overly sweet.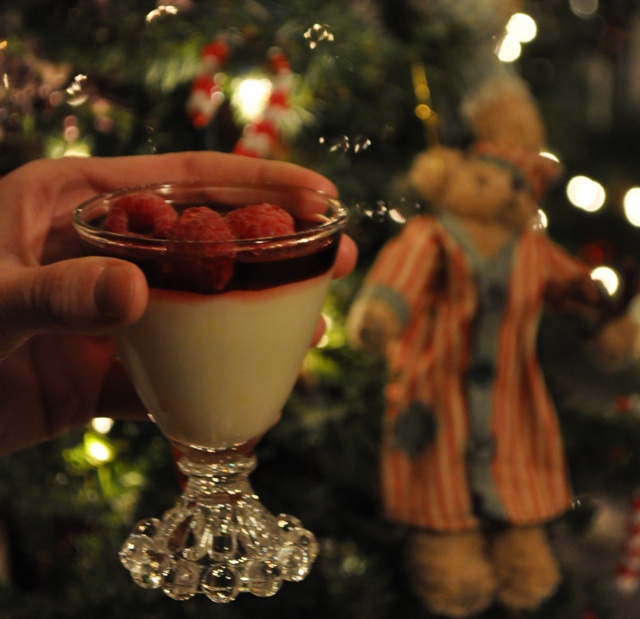 This year we found out that the label has changed, and Framboise is now made by Pacific Rim.  Fortunately it still has the same quality and flavor as the wine we sampled in Santa Cruz, and is still the perfect topping for my mother's flummery.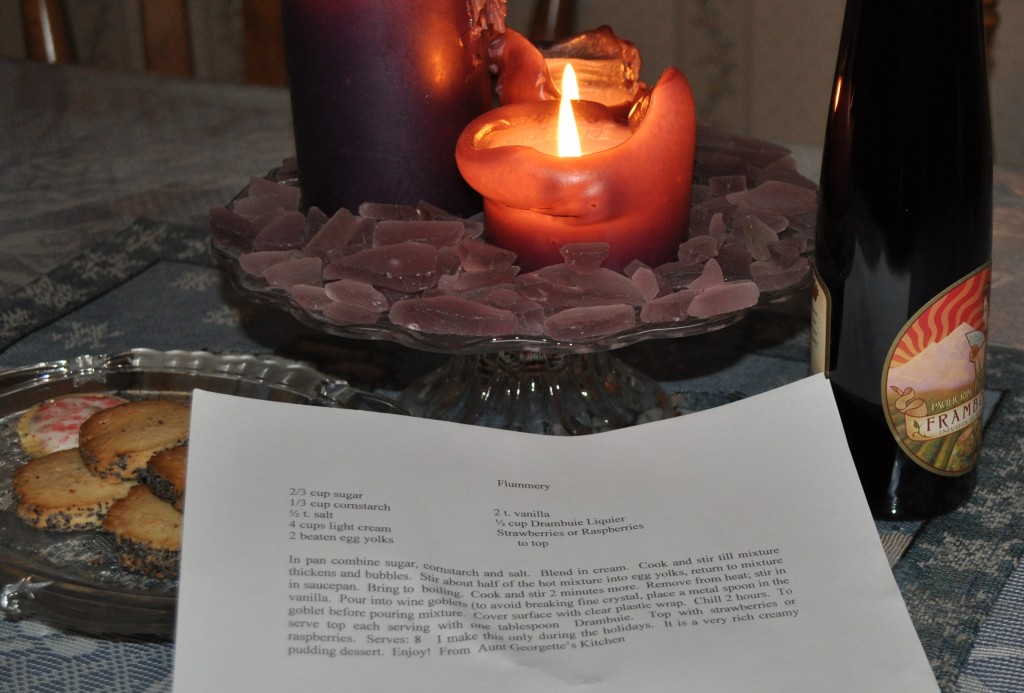 Flummery Recipe
2/3 c. sugar
1/3 c. cornstarch
1/2 tsp. salt
4 c. light cream
2 beaten egg yolks
2 tsp. vanilla
1/2 c. Drambuie or Framboise
fresh strawberries or raspberries
In a sauce pan, combine sugar, cornstarch and salt.  Blend in cream.  Cook and stir until mixture thickens and bubbles.  Stir about half of the mixture into the egg yolks, and return to the sauce pan, and bring just to a boil.  Cook and stir 2 minutes more.  Remove from heat and stir in vanilla.  Pour into wine goblets and chill at least 2 hours.  Serve topped with berries and Drambuie or Framboise.