What goes better with a batch of homebrew than homemade beer bread?  Aside from pizza, not much.  After several trial runs, and the carb loading that resulted, I've created a beer bread mix that is flavorful AND fits perfectly into one large beer bottle or two standard 12 oz. beer bottles!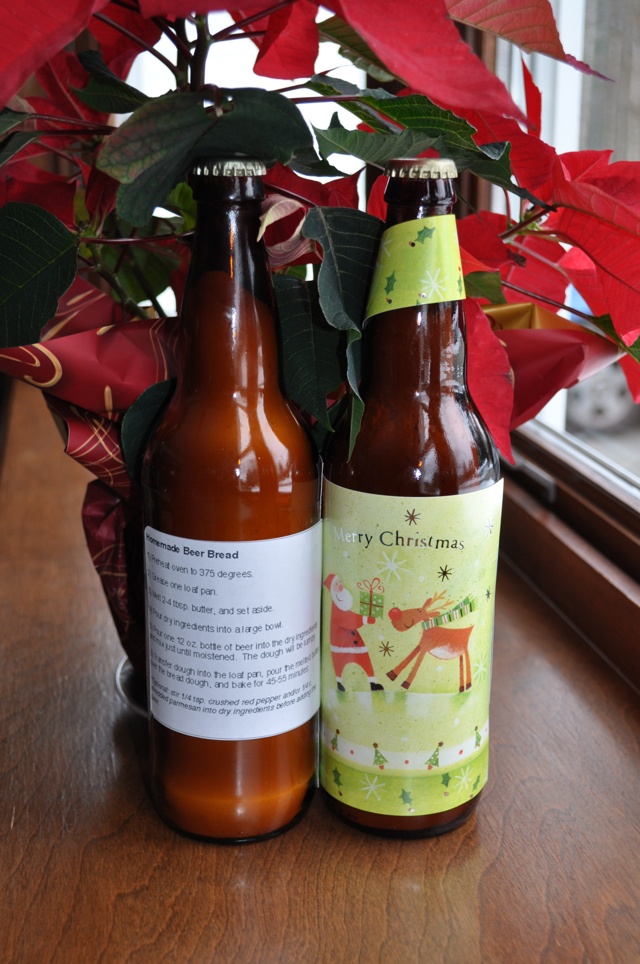 We gave these as simple homemade Christmas gifts, but they would also make great Father's Day gifts or hostess gifts any time of year.  The best part is how easy this bread is to prepare.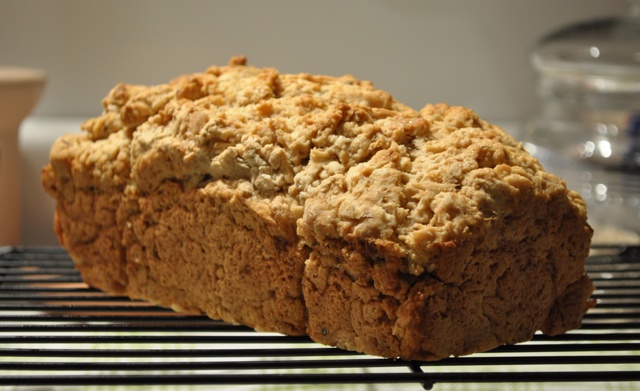 While I don't anticipate the time-consuming efforts of bottling this bread mix for home use, I will certainly make it again soon to go with soup, chili, or baked beans.  The dry mix recipe is as follows:
Beer Bread Dry Mix
2 1/2 c. self-rising flour
1/2 c. all purpose flour
1/4 c. sugar
1 tsp. baking powder
1/2 tsp. salt
1 tsp. onion powder
1 tsp. Italian seasoning
1/4 to 1/2 tsp. crushed red pepper (optional)
To Prepare the Bread:
Preheat oven to 375 degrees and grease a loaf pan, or spray with non-stick cooking spray.  Pour the dry mix into a large bowl.  (Optional, highly recommended:  At this time, add 1/4 c. shredded Parmesan if desired and stir well.)  Then add 12 oz. of beer and mix just until moistened.  The dough will be lumpy, but this is okay.  Transfer the dough to a greased loaf pan, pour 2-4 tbsp melted butter over the top, and bake at 375 degrees for 45-55 minutes.