One of my favorite easy dinners to make with fresh sauerkraut is a reuben sandwich, light on the meat and heavy on the kraut.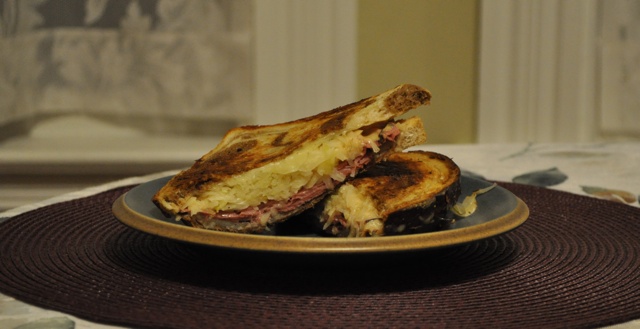 How to Make a Reuben
Place 1 slice of marbled rye in a buttered fry pan or griddle, then layer the following: Swiss cheese, black pastrami, sauerkraut, Thousand Island dressing, another layer of Swiss cheese, and top with another slice of marbled rye.  Layering the cheese in this manner helps to prevent the bread from getting soggy.  Cook over medium heat, turning as needed to toast the bread, melt the cheese, and heat the other sandwich fillings.