This year I tried a different approach to roasting our Thanksgiving turkey, using a combination of ideas found online.  First I made a mixture of three minced fresh garlic cloves, 2 tbsp. softened butter, and 2 tsp. of dried rosemary, 1 tsp. spicy paprika and carefully rubbed that mixture under the turkey's skin everywhere I could reach.  Then I used a slow roast method:  25 minutes at 475 degrees, then lowered the oven temperature to 250 degrees for the remaining cooking time (additional 20 minutes per pound).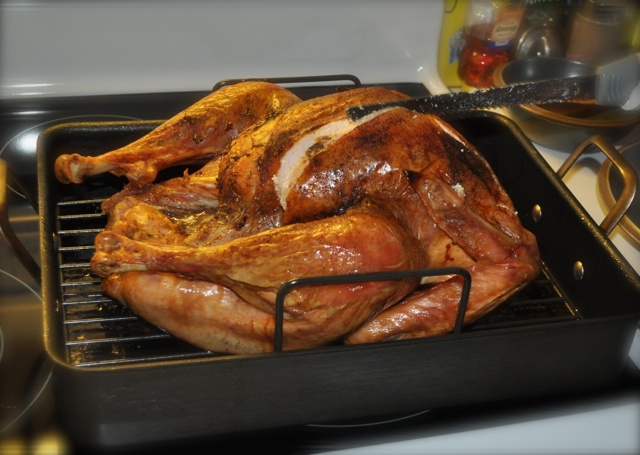 One of the nice things about hosting Thanksgiving is the chance to spend the holiday at home rather than on the road to several different celebrations, and with such helpful family, hosting doesn't mean doing all of the cooking.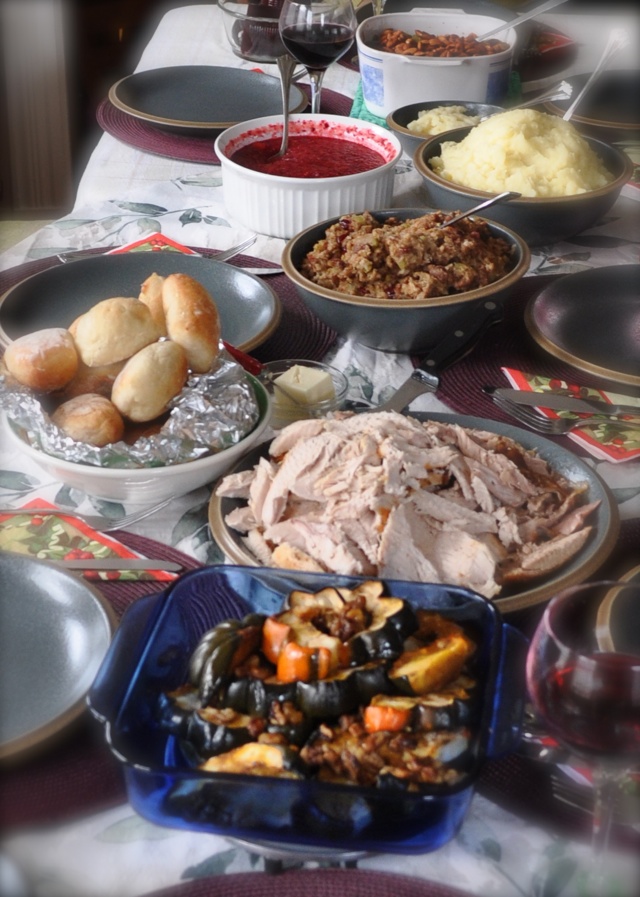 In addition to the usual turkey and mashed potatoes, we enjoyed some favorite side dishes including a homemade stuffing made with sausage and cranberries courtesy of my father-in-law, and a refreshing cranberry relish made with fresh cranberries and orange made by my sister-in-law.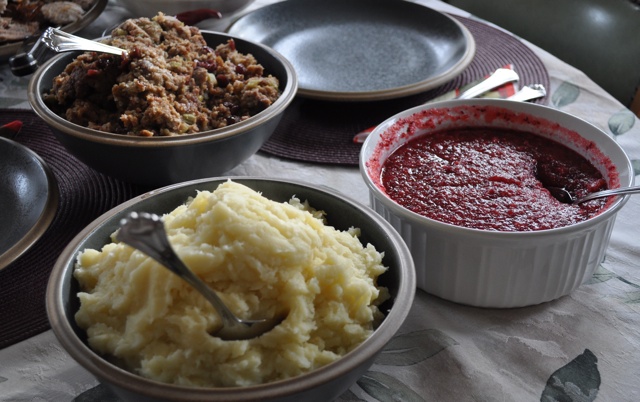 My mom brought over an acorn squash dish that was baked in slices with maple syrup and nuts.  The recipe is simple, and the results are sweet and make for a pretty side dish.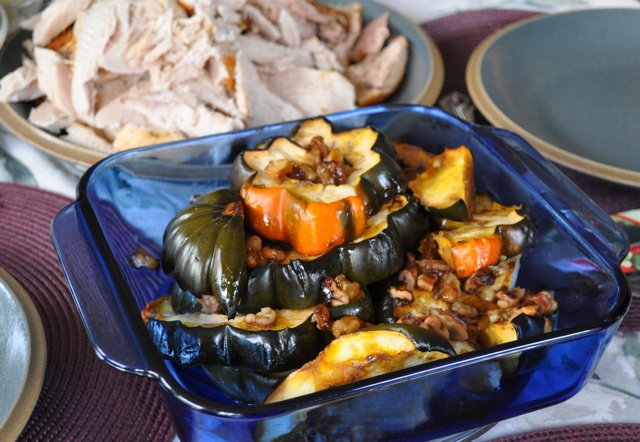 Instead of the traditional green bean casserole, my mom tried a recipe for green beans with almonds and caramelized shallots.  She followed the recipe, omitting the sugar.  It was a nice change, very flavorful, and probably a little better for us than the traditional style of green bean casserole made with cream of mushroom soup and french fried onions.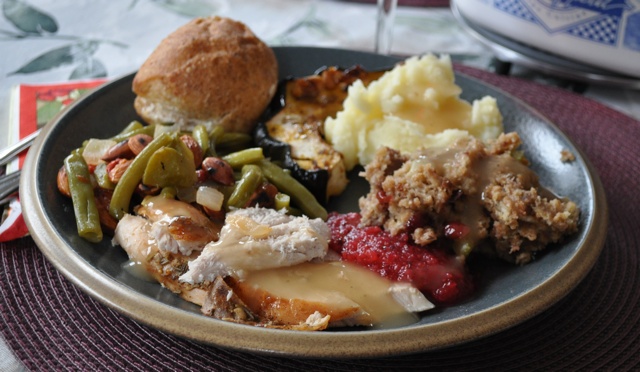 After such a dinner, it's amazing we had room for dessert.  The highlights were homemade sweet potato pie (based on Emeril's recipe substituting a can of evaporated milk for the heavy cream), and a pumpkin angel food cake garnished with cream and candied ginger.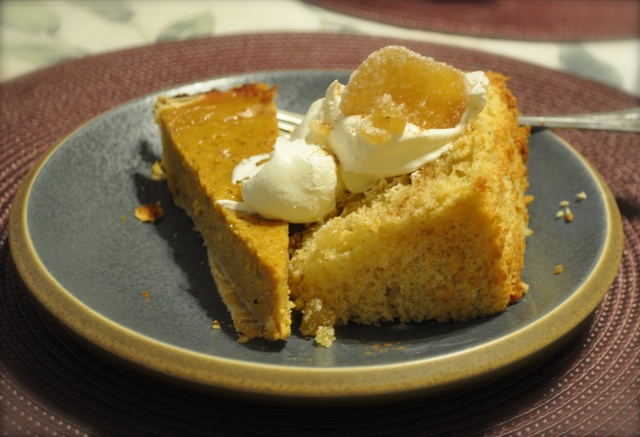 The single leftover slice of sweet potato pie made for an excellent post-Thanksgiving breakfast with hot coffee this morning.  Now to start making pumpkin pie for Thanksgiving Part II…