Lately I have been making a lot of homemade granola bars.  This time around, I wanted to try something different, while still creating a healthful snack.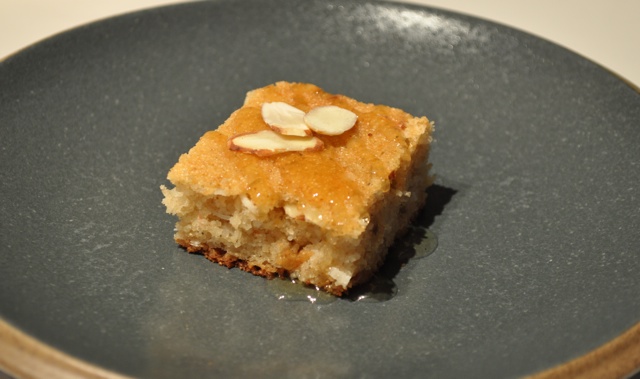 I found this recipe on AllRecipes.com.  It was easy to prepare, and resulted in a 13 x 9 inch dish of chewy, lemony, lightly spiced squares.  The cardamom gives them a unique flavor, unlike any other snack food I have made or purchased.  They were delicious while still warm from the oven, and held together well for a quick snack at work.  As a snack at home, serve drizzled with honey and garnished with almonds.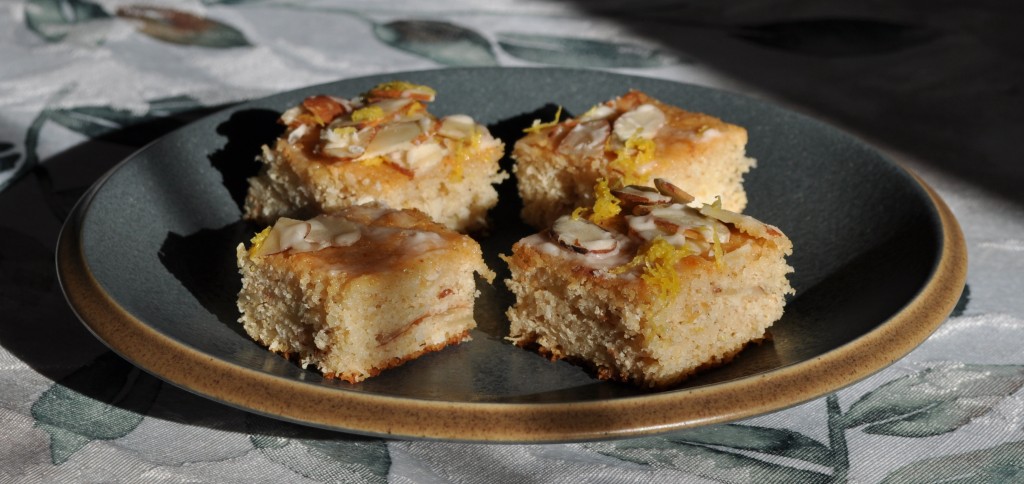 Or for a healthful dessert, drizzle vanilla icing over the bars, and sprinkle with lemon zest and more sliced almonds.
Vanilla Icing
1 tsp. melted butter
1/3 c. confectioners sugar
about 1 tsp milk
Whisk together the melted butter and confectioners sugar.  Carefully add just enough milk to make a smooth icing.