On Veteran's Day we decided to take a little road trip to Waldoboro, Maine to visit Morse's Sauerkraut and stock up on the good stuff.  This trip has been a Fall tradition for my family for quite a few years.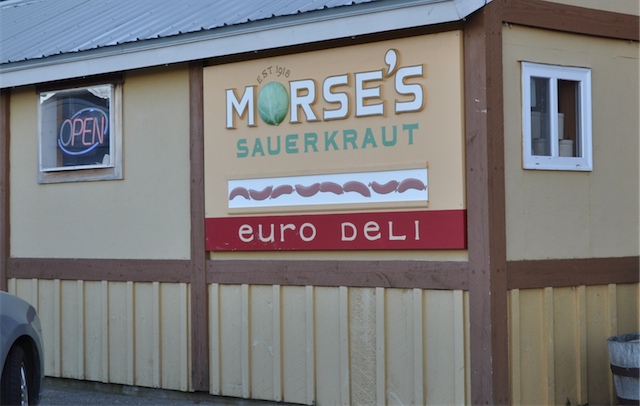 I remember visiting as a child, when Morse's was quite a bit different.  At that time it felt like a garage, and there were large blue barrels of sauerkraut at various stages of fermentation.  I recall being taught about the process of making sauerkraut and peering into the large barrels of pungent kraut with my dad.  Now Morse's offers a wide variety of products, specializing in European goods.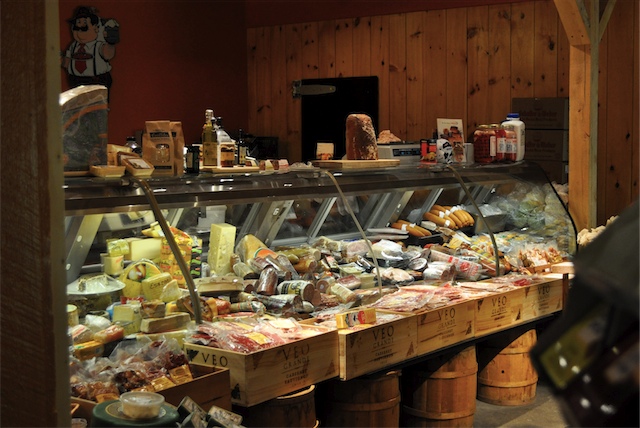 From the deli case, to the well-stocked shelves, colors and flavors abound throughout this small unique market.  Most of the products available here are difficult to find in Maine, so it is definitely worth the trip to sample and purchase interesting and unusual ingredients along with the sauerkraut, pickles, and cheeses.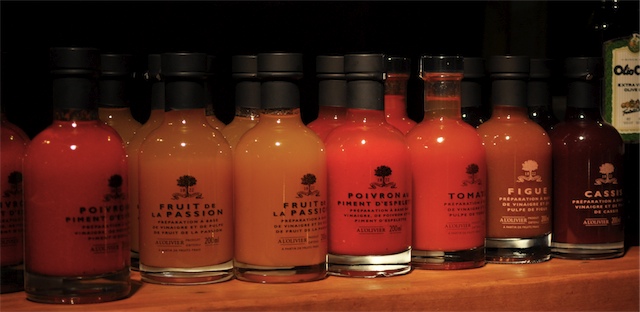 These vinegars, flavored with fruit pulp, sounded very interesting, and I regret not buying a bottle.  I guess I have an excuse to visit again before the holidays, or send my parents with a wish list when they visit Morse's in a couple of weeks.
Now Morse's offers many gourmet treats from bulk coffee, to imported sweets, so it is no longer a foodie field trip for kraut-lovers alone!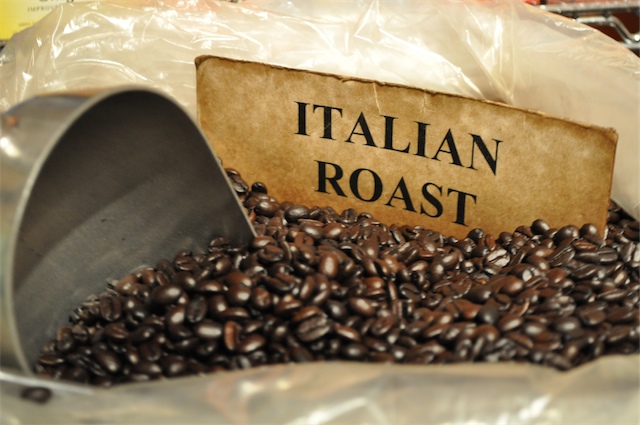 The shelves are stocked with so many colorful and enticing products; it's like a candy store for grown-ups who like to try new and interesting foods.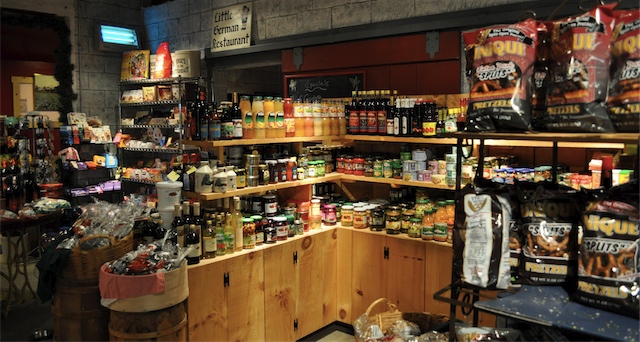 One display that caught my eye was the rack of marzipan pigs.  Apparently it is a German tradition to give these confections as gifts for good luck around Christmas and New Years.
In addition to offering a wide array of gourmet foods, Morse's also has a small restaurant, which can be found through a small doorway between racks of merchandise.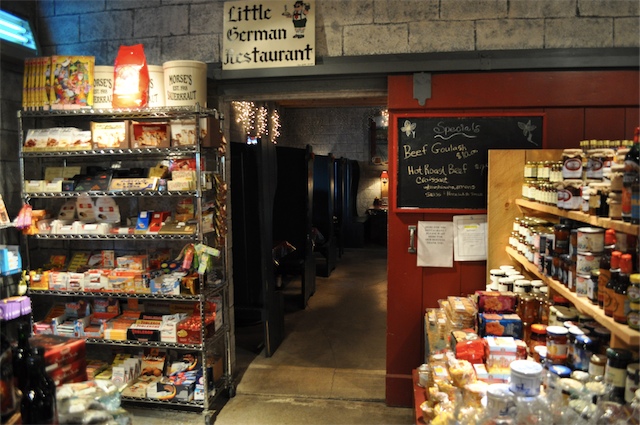 We did not eat lunch at the restaurant during our late afternoon visit, though we have had lunch there before and were impressed with their menu offerings.  On that particular day the store was packed, and the wait for a table was about thirty minutes, though the meal we had was well worth the wait.  If you're not looking for a lunch experience, at least try some of the samples.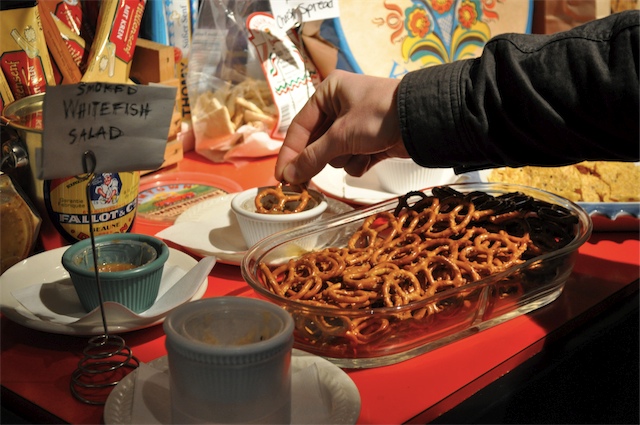 If you live in Maine, or find yourself visiting Maine, definitely make a trip out to Morse's.  Even if you don't think you "like" sauerkraut, give Morse's sauerkraut a chance; it is entirely different from the canned mush available in most stores!