On our first visit to 84 Court Street, I ordered the spanakopita but forgot to take pictures, so I thought I'd share this picture from my recent lunch visit.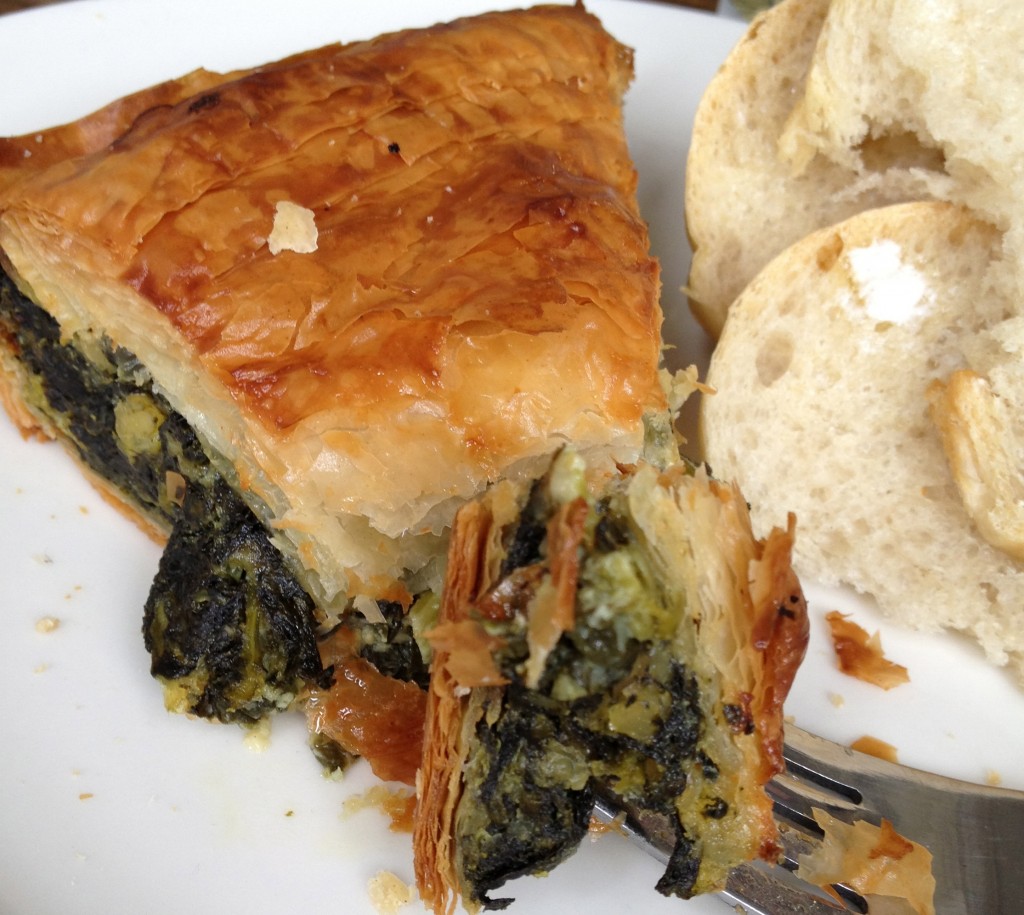 The lunch serving is the perfect amount of spanakopita, served with hot bread, and a large side salad.  The dinner serving is larger, with two pieces of spanakopita.  I'm not going to lie, I ate the whole dinner serving last time, but realistically the lunch serving is just right…
While spanakopita continues to be one of my favorite meals at 84 Court Street, there are plenty of other yummy options as well.