We love having lunch at Marché, and were excited to find out that they now offer brunch on Saturdays.  We decided to kick-off our April vacation (or shall I say stay-cation?) weekend with a visit.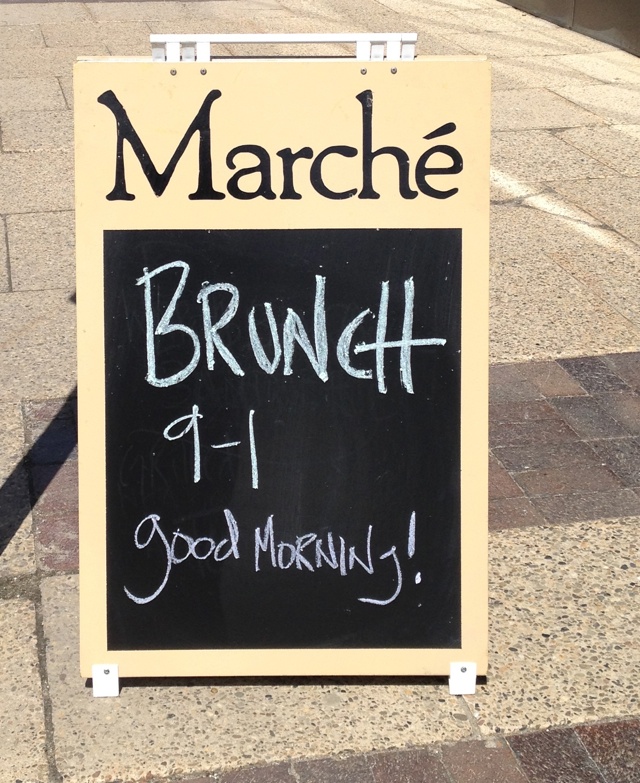 I had some difficulty deciding between the homemade hash and eggs, and the lobster benedict, but then decided to go all out and have the lobster benedict which was an excellent choice!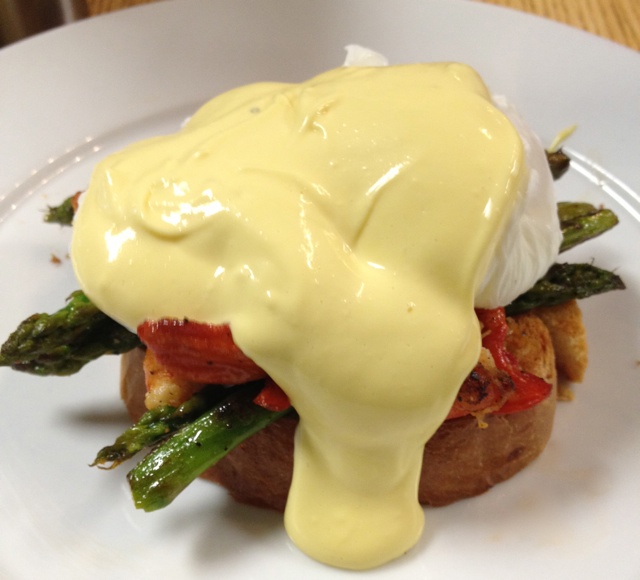 My husband ordered the hash and eggs, and this also proved to be a good choice: a very filling and flavorful mix of roasted potatoes, brussels sprouts, corned beef, and a generous serving of eggs and toast.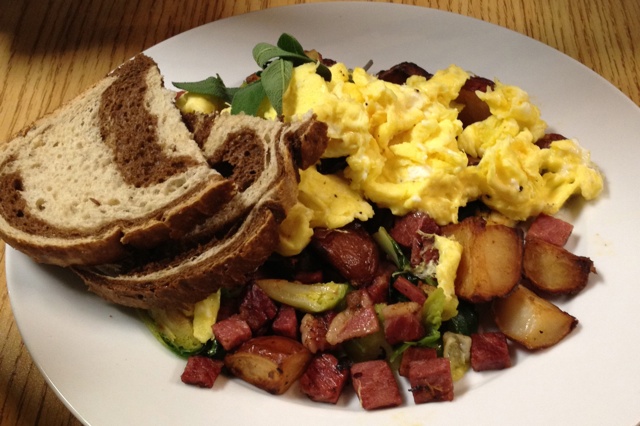 We were both very happy with our meals, and enjoyed the relaxing atmosphere before and after our dining experience.  Every time I visit Marché, I am reminded of our travels and breakfasts out while in Quebec City.  While this particular April vacation did not involve any travel for us, Saturday's outing felt like a "getaway" of sorts.