One of my teaching partners came to school one day with a lunch that inspired me to try something new…  He described it as "junk bread" because you can throw pretty much any leftovers into a bread and bake it.  For that particular batch he used leftover pulled pork to fill the bread.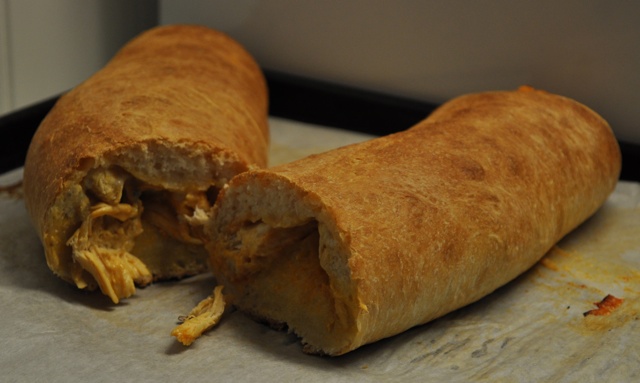 Since I had made a large batch of pulled buffalo chicken not too long ago, and had frozen some for future use, I asked my husband to make this bread with the leftover chicken, some bleu cheese, sharp cheddar, and a few extra splashes of buffalo wing sauce.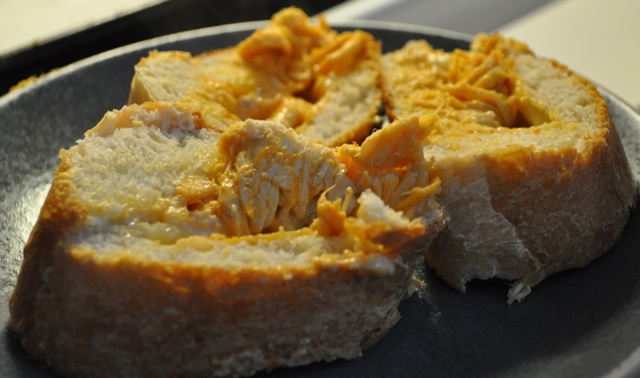 We really enjoyed the bread, and with a salad it made for a very easy dinner!  I think we'll be making this again soon!