A couple of weeks ago we made our way to The Sedgley Place for a special dinner.  Located off the beaten path in Greene, Maine, The Sedgley Place provides not just dinner, but a dining experience.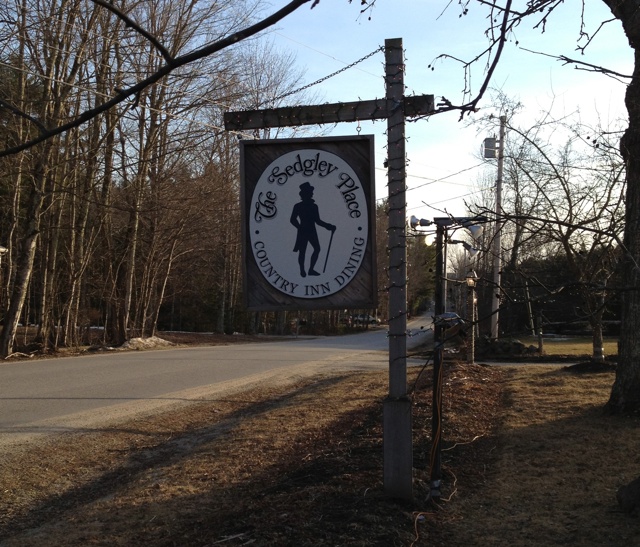 If you go, plan on about two and a half hours to enjoy the multiple courses, and linger over coffee and dessert.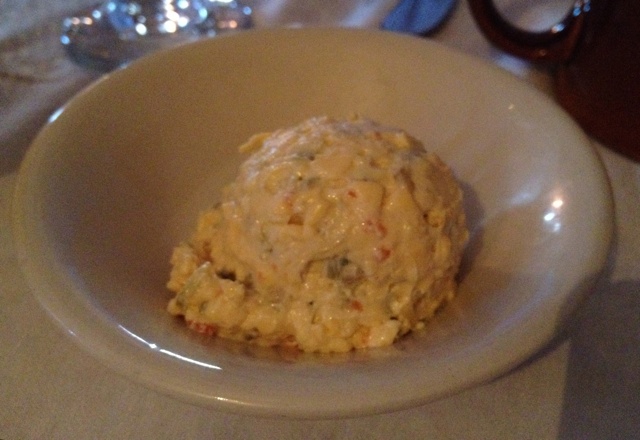 Homemade cheese spread and crackers are delivered to the table for munching while deciding on drinks, appetizers, and a main course.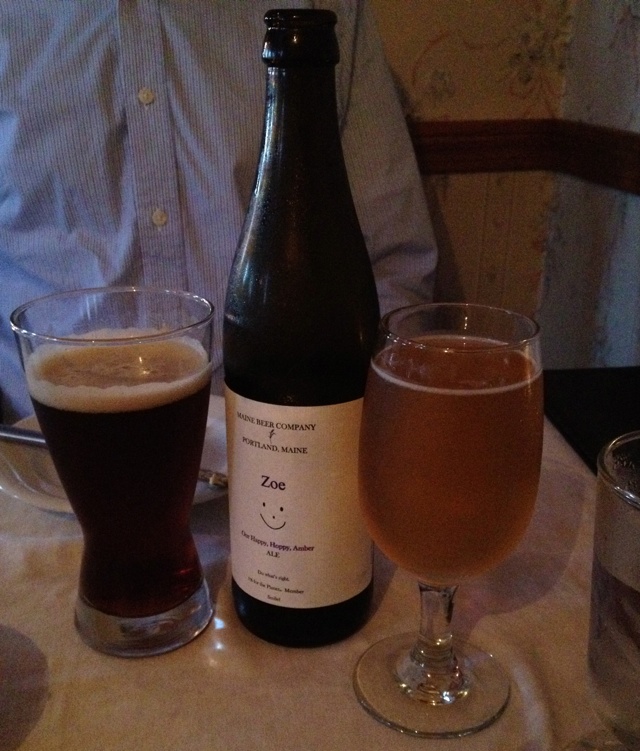 We were impressed with the variety of local beers offered on the menu, and my husband enjoyed Maine Beer Company's Zoe.  The wine list also looked pretty nice, and they even had several alcohol-free varieties to choose from, as well as the sparkling cider I opted for.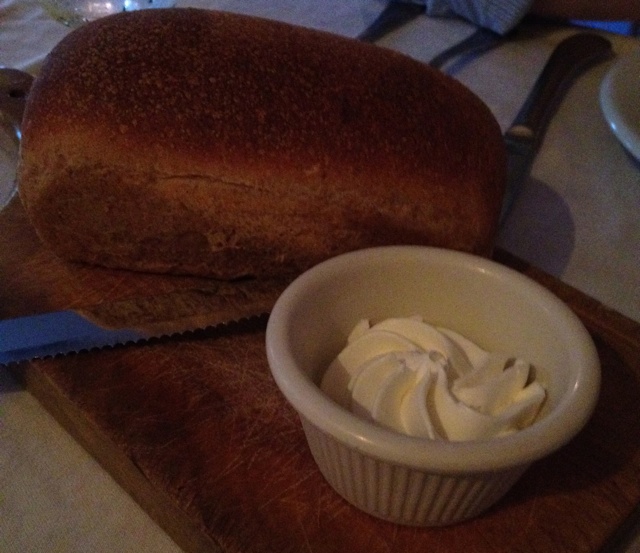 After placing our order, we enjoyed freshly baked bread with whipped butter.  There was a sweetness to the bread that made me wish I had the recipe.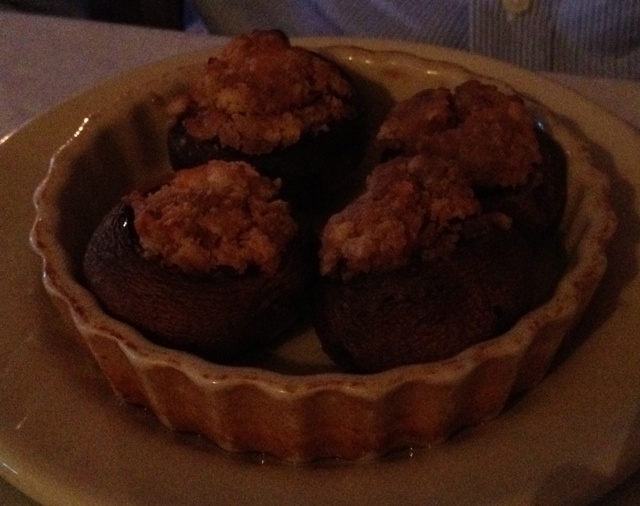 For my appetizer I ordered the French onion soup, and my husband ordered the stuffed mushroom caps baked with a red pepper herb and scallop stuffing.  Both were delicious!  Our appetizers were followed by salads, topped with homemade dressing.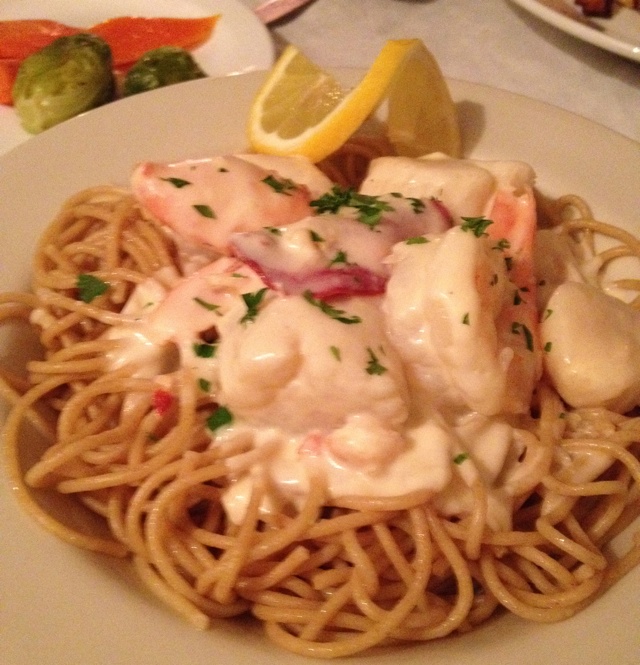 For my main course, I enjoyed the seafood saute, which consisted of fresh scallops, lobster meat, and gulf shrimp served on whole wheat organic pasta tossed in lobster cream sauce.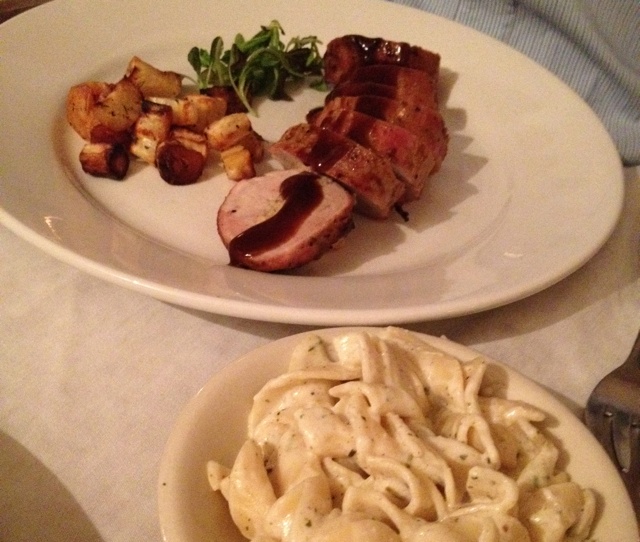 My husband enjoyed his main course of roast pork tenderloin filled with apples and cheddar, drizzled with a demi glaze and a side of roasted parsnips.  His meal was served with a choice of side.  If I recall there were potato, rice and noodle options, and he selected the creamy garlic noodles.  Both meals were served with the vegetables of the evening which were carrots and brussels sprouts.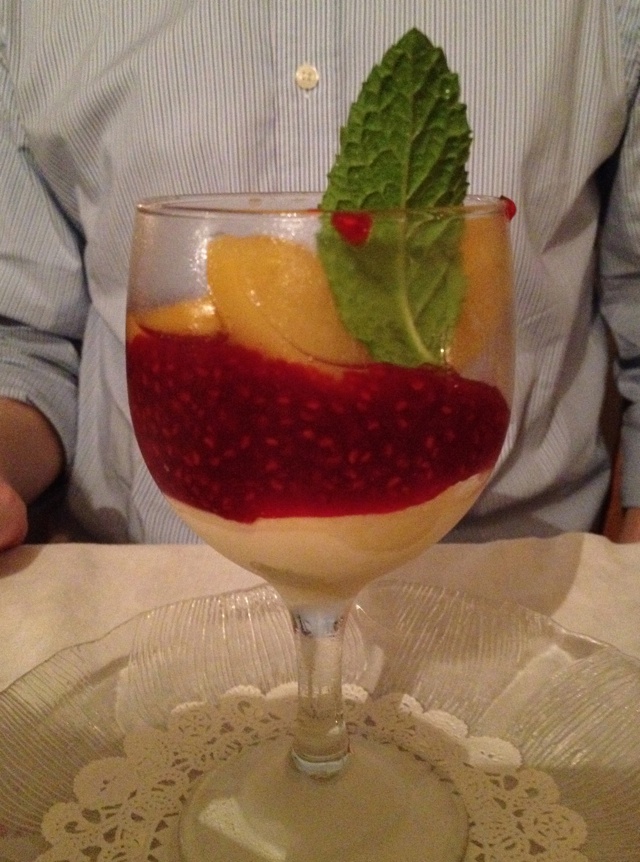 For his dessert, my husband chose the peach melba.  Of course he let me try a bite and it was delicious!  I had a difficult time deciding whether to have the hot fudge sundae made with homemade hot fudge sauce, the raspberry turnover, or raspberry swirl cheesecake, but finally settled on the turnover since I had not had one of those in a while.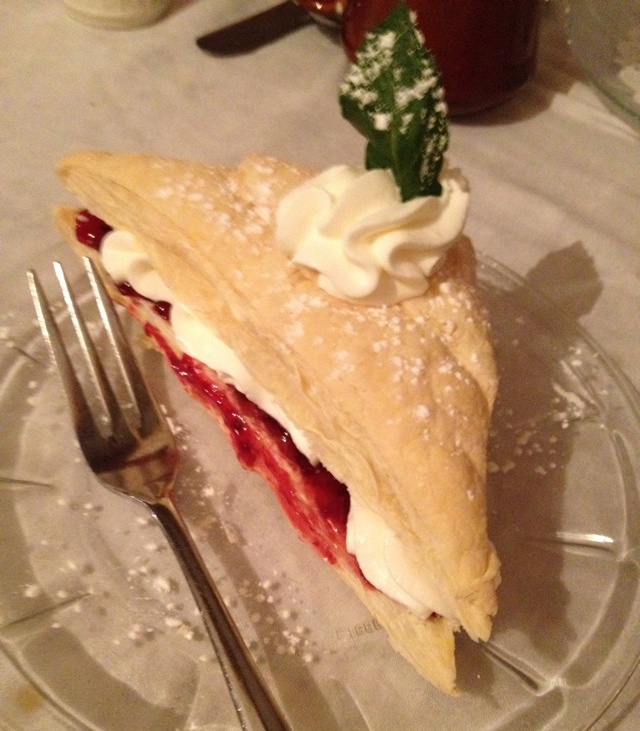 With homemade filling and real whipped cream, I was very happy with my dessert of choice.  While cheesecake was tempting, I really did not feel like having a heavy dessert after such a feast of a dinner…  (I did save about half of my main course to take home, knowing that a decadent dessert would follow, and that I would be sad not to partake.)
We highly recommend The Sedgley Place for a relaxed, enjoyable dining experience, in a nice, but "non-stuffy" atmosphere.  Their constantly changing menu offers a little something for everyone, the meals are prepared with the freshest, high quality ingredients, and the waitstaff is very friendly.