It's officially a month past Christmas, but I'm still enjoying the contents of my Christmas stocking–especially the warm winter beverages.  Here are two of my favorites: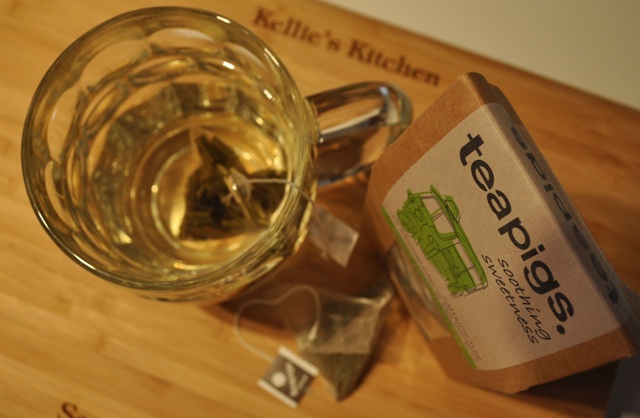 Tea pigs come in a variety of flavors.  So far I've tried the lemongrass tea, and have enjoyed its light, refreshing flavor with a touch of honey.  It is different from other teas I have on hand, so it has been a nice change of pace.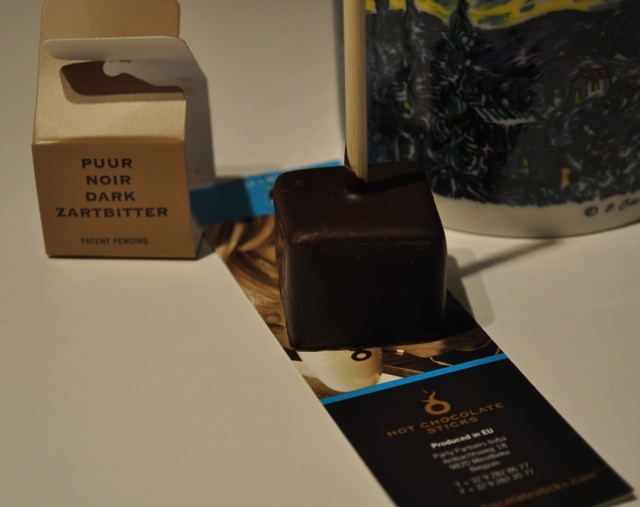 A Hot Chocolate Stick really looks like a delicious block of chocolate on a stick, rather than something to make a cup of cocoa with.  I'll admit, I was tempted to just eat the chocolate, but I behaved myself and heated milk to mix this up properly.  The results:  a very dark, not-too-sweet cup of hot chocolate.  (Sorry, I drank half of it before I realized I hadn't taken a picture of the hot chocolate itself, so I decided not to include a photo of the mixed hot chocolate.  I don't know if that is a statement about the quality of the product, or my serious chocolate addiction?)
Now I'm somewhat inspired to try a recipe I found for homemade hot chocolate sticks that I found on a a blog called Cake or Death?