We have walked by the Pop Shoppe Diner on several occasions, usually in the afternoon on a weekend when they have been closed.  Last weekend we decided to take a walk out for Sunday brunch, and found the Pop Shoppe to be open.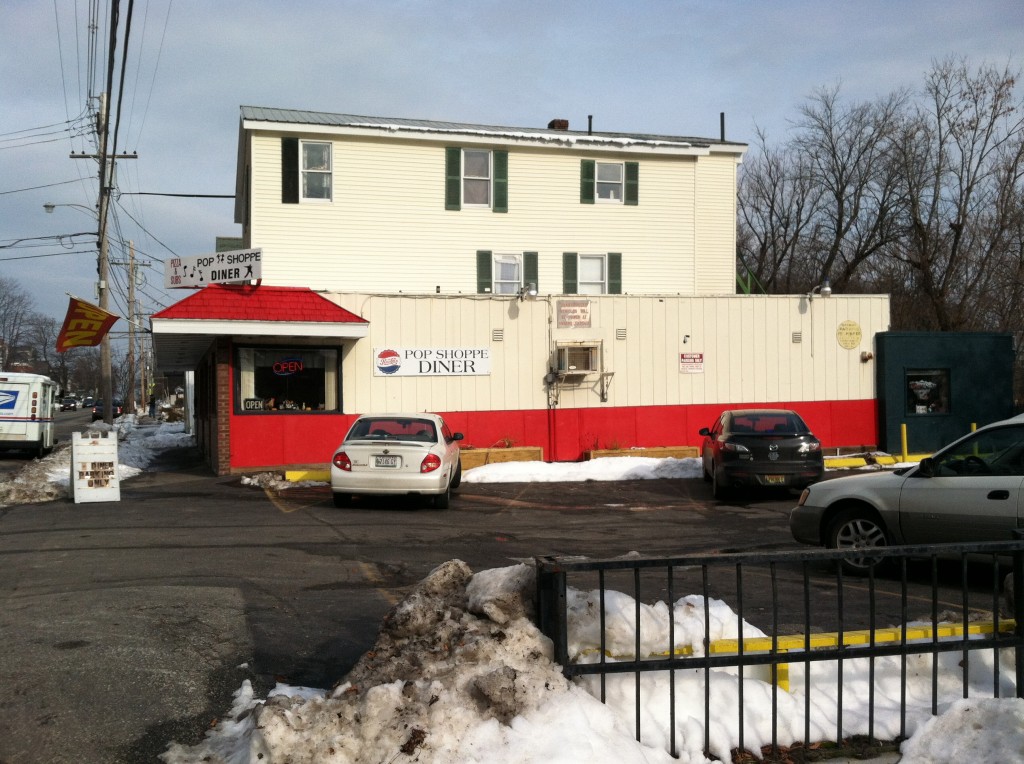 Located at 413 Main Street in Lewiston, Maine, this diner offers a wide variety of breakfast options including crepes, homemade corned beef hash, cretons, and some very hearty omelets.  We were both very happy with our breakfast choices.  I tried the homemade corned beef hash with eggs and toast, and my dining partner enjoyed the veggie omelet he ordered.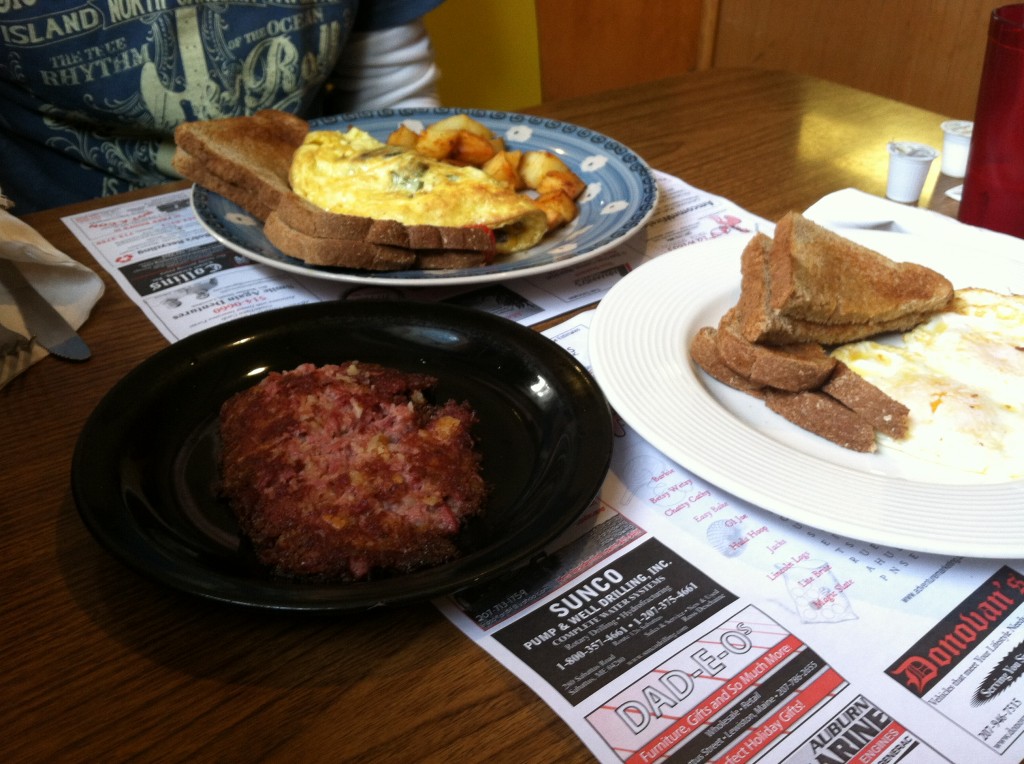 Pop Shoppe had solid reviews on Yelp, with the exception of one that made mention of grease…  I have to say that my breakfast was no greasier than I would expect for what I ordered, and actually found that the toast had far less butter on it than I've had in some breakfast restaurants.  We will definitely be back for breakfast, and next time I think I will have to try their banana Nutella crepes!