A couple of weeks ago we visited the Norway Winter Farmers' Market for the first time.  I was impressed with the variety of products offered at a somewhat small farmers' market, and was thrilled to find Christmas gifts for a few of the people on my list, which shall not be mentioned at this time for obvious reasons…
In addition to getting a little Christmas shopping done, I bought some lovely locally grown veggies and fruit, and thoroughly enjoyed what I will refer to as THE BEST CINNAMON BUN EVER.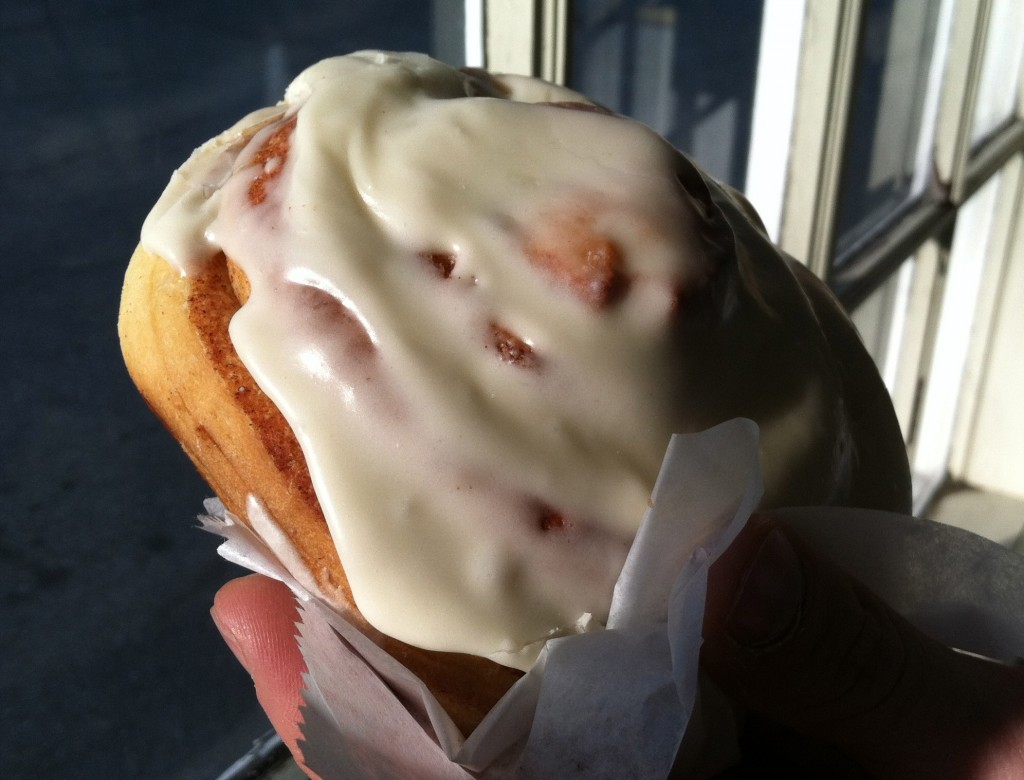 In fact, the warm cinnamon bun I bought from Lollie Papa Farm smelled so amazing that I forgot to take a picture before devouring it…  Fortunately my husband followed my advice and bought one for  himself, shown above.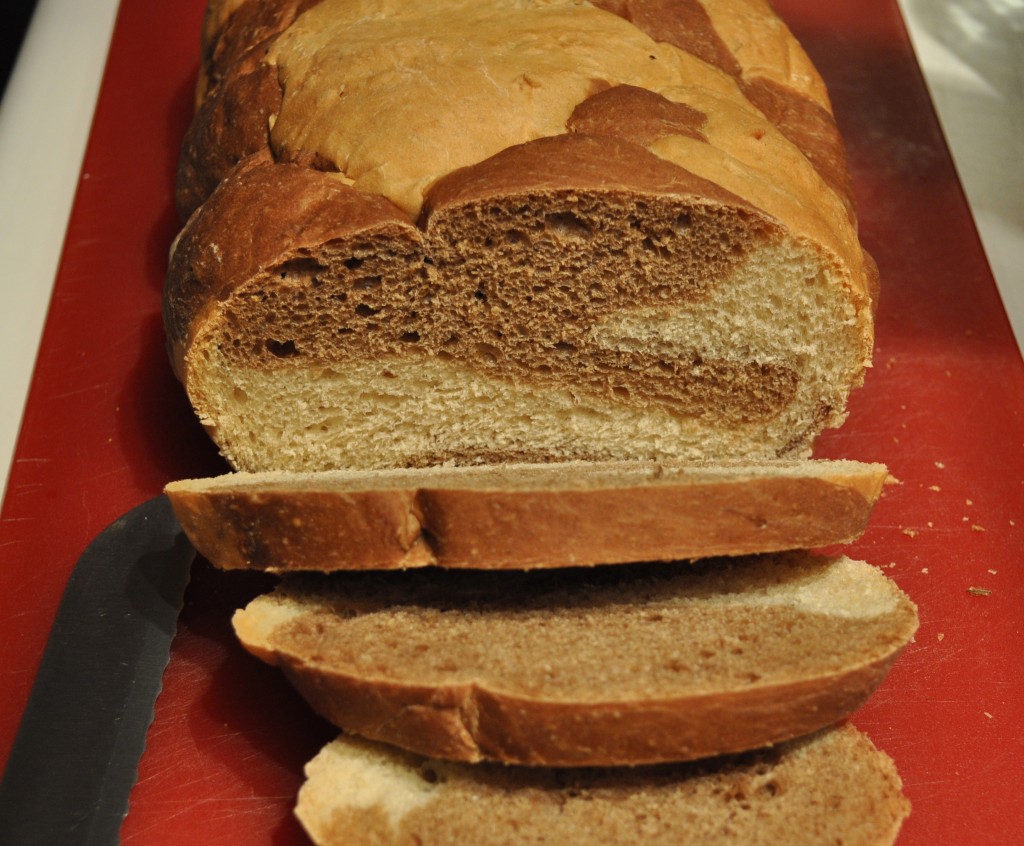 I also bought a gorgeous marbled rye bread from Lollie Papa Farm, which we used along with some Morse's sauerkraut to make reubens.  Yum!