Last time we visited my brother and his family, we enjoyed a fondue "Melting Pot" style dinner.  Prior to this fondue experience, the only other fondue I have tried is the traditional Gruyere and baguette fondue served as an appetizer at Fuel.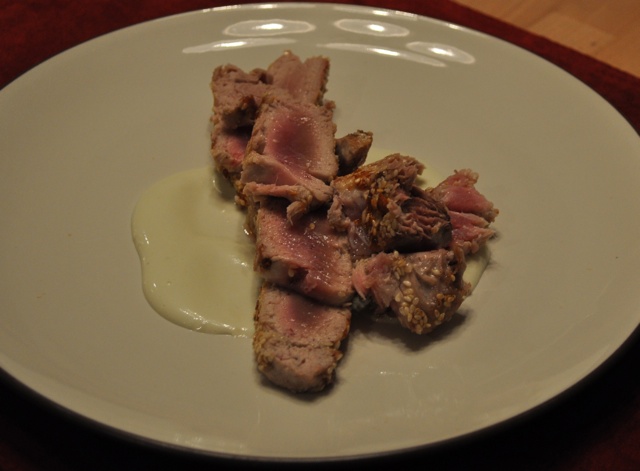 We started with pan-seared tuna and a wasabi dipping sauce before beginning the fondue festivities.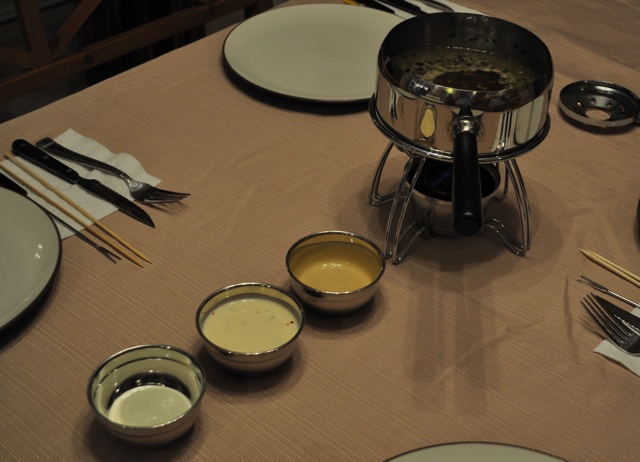 Next, my brother prepared the fondue pot with a mixture of white wine, broth, garlic, and herbs.  He also made two more dipping sauces to accompany the wasabi sauce:  a parmesan cream sauce and a whiskey mustard sauce.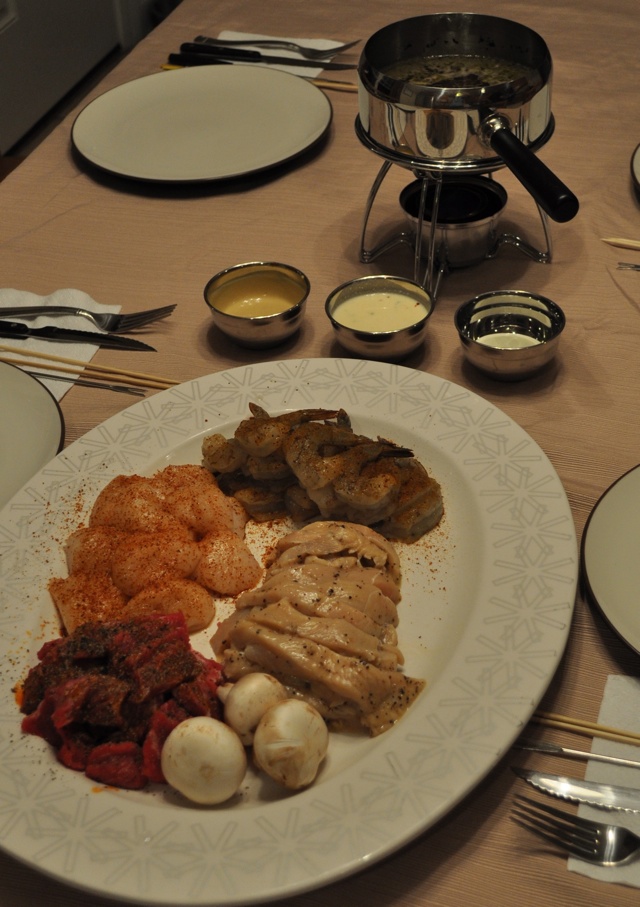 We had a nice variety of protein: steak, chicken, scallops and shrimp.  My favorites were the shrimp and scallops.  It was so much fun that I forgot to take pictures after we sat down to enjoy dinner…  And for dessert:  chocolate fondue with cheesecake, marshmallows, and fruit, oh my…