We have been meaning to try Three One Cafe since reading about it in Lewiston Auburn Magazine earlier this Summer, and finally had dinner there last night.  Located at 259 Lisbon Street in Lewiston, Three One Cafe is one of several new restaurants in this part of town.  By "new" I mean they are new since I have lived in the area, as the downtown has begun to make a comeback in arts and culture.  (I do not recall seeing any restaurants on this stretch of Lisbon Street, aside from Subway, six years ago when we moved to the area.)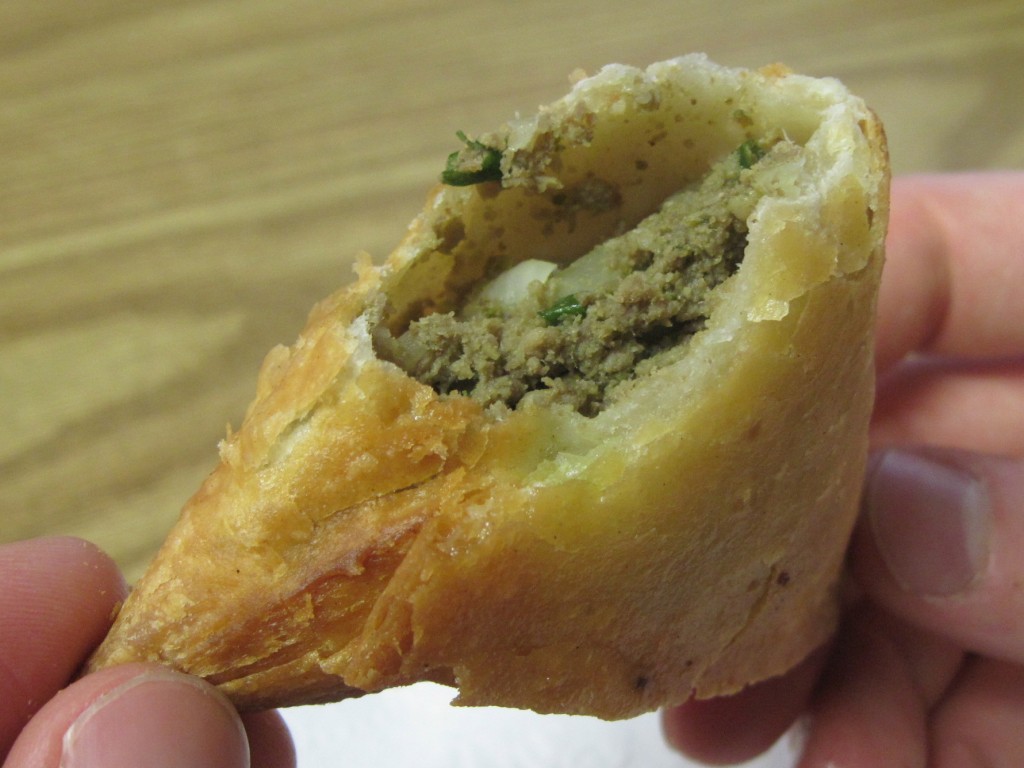 Our dinner started with a freshly made batch of sambusas, which were deliciously seasoned, and the epitome of comfort food in my book.  I have a feeling that I will be calling in an order for these again soon!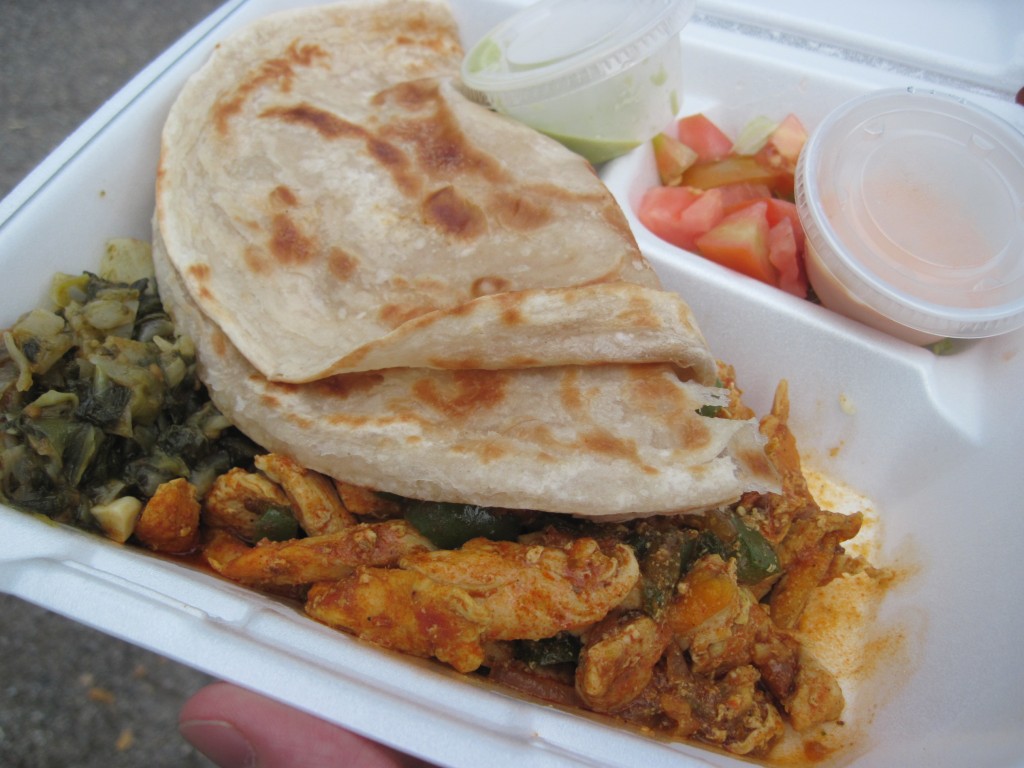 Since this was our first experience with Somali food, and the restaurant smelled absolutely amazing, it was difficult to decide what to try.  We opted for a couple of the more basic options, the #2 Chicken and the #3 Beef.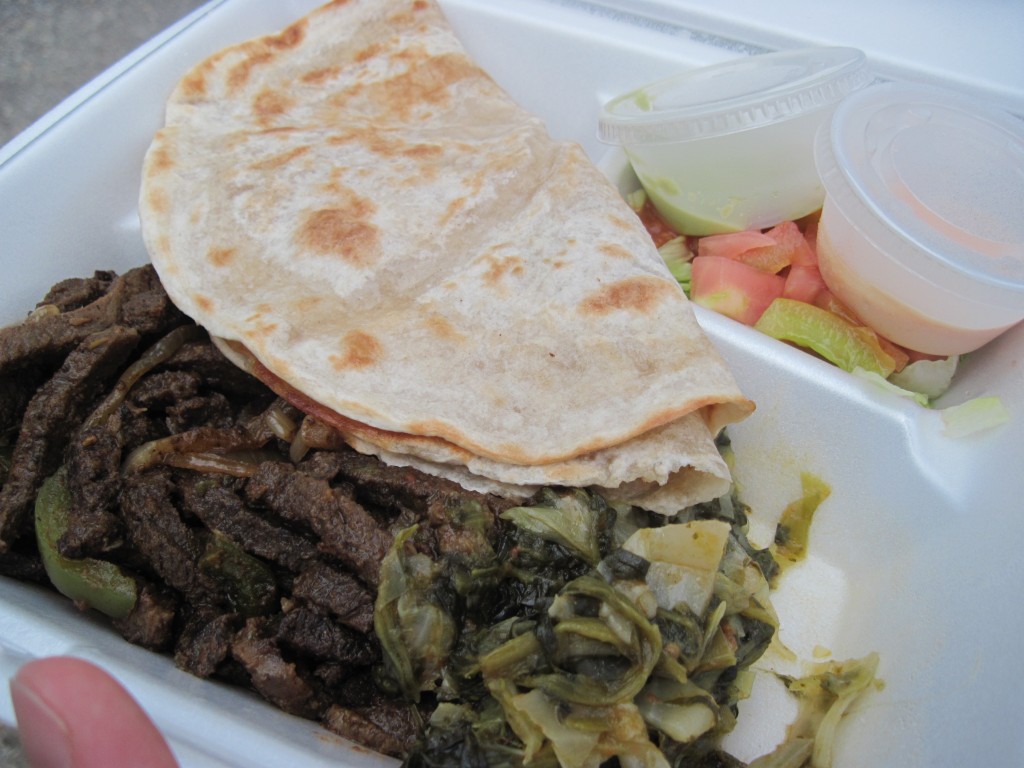 Both meals were served with a flat bread, which I believe is called chapati, greens, chopped vegetables, and a delightfully spicy green sauce.  The meat and veggies were well seasoned, and different in flavor than any other food I have ever tried.  I look forward to trying some of the other menu offerings soon!
Note:  If you decide to try Three One Cafe for dinner, please be aware of the fact that they are only open until 6:00 p.m. Monday – Thursday.  We just barely made it on time to order our dinners as we were under the impression that they were open later.  Next time we plan to arrive earlier, or go on a Friday when they are open until 7:30 p.m.