One of my favorite things about Summer is the family barbecues.  Everyone brings a little something, and it makes for a nice variety of family favorites!  My Uncle Leo hosted the most recent barbecue.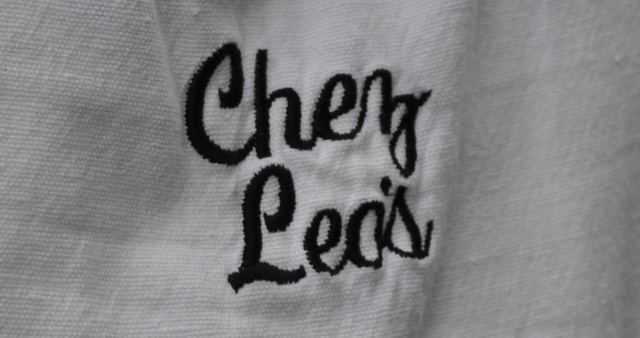 Mom and Dad's garden tomatoes and fresh mozzarella layered with fresh oregano and a little dressing…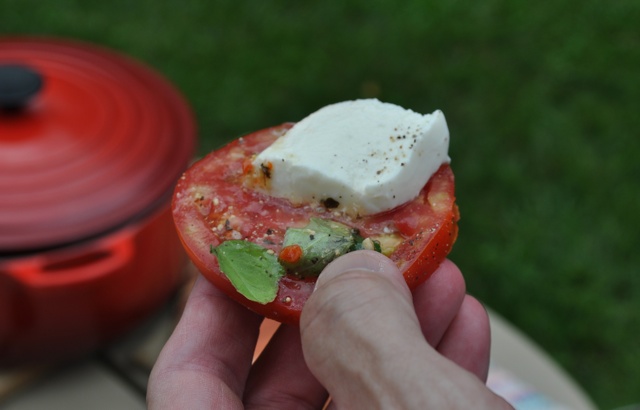 Memere's onion rings…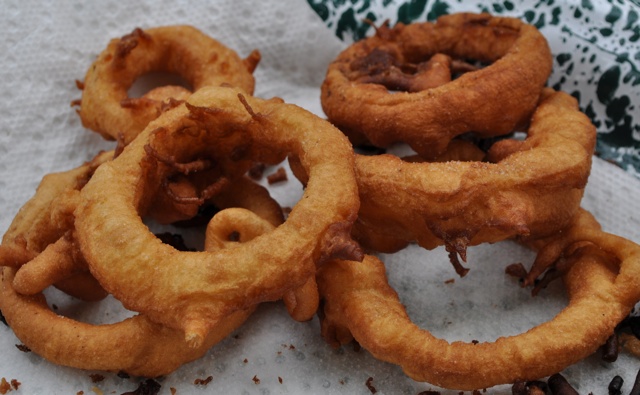 Uncle Leo's "secret recipe" blackened chicken…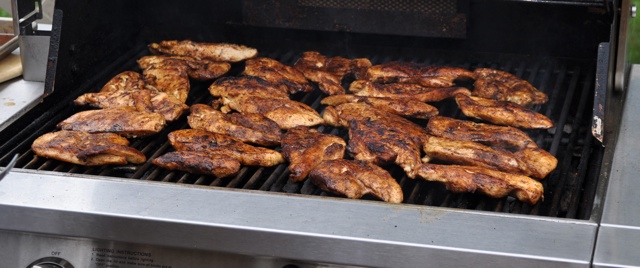 Fresh cucumber and onion salad…  All excellent for refueling after several somewhat competitive games of ladder ball!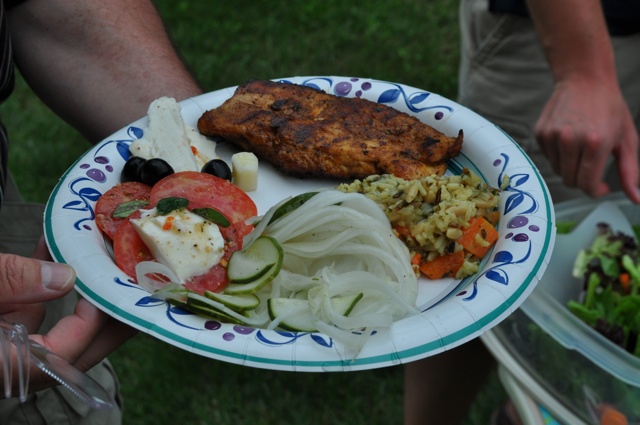 Here's to long weekends and family gatherings!