At our last family barbecue, my grandmother made her famous onion rings.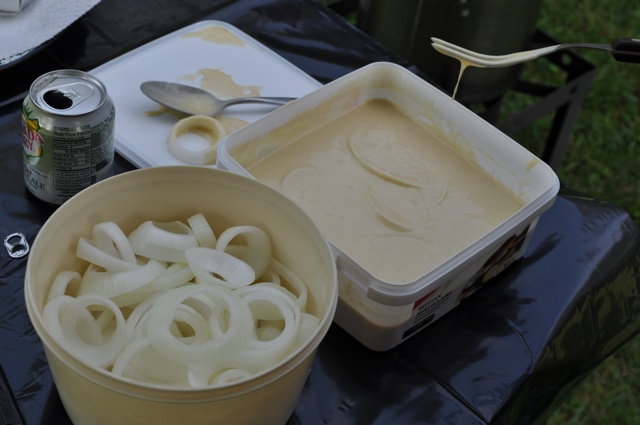 Since they are somewhat messy to cook, a turkey fryer outdoors worked out very well.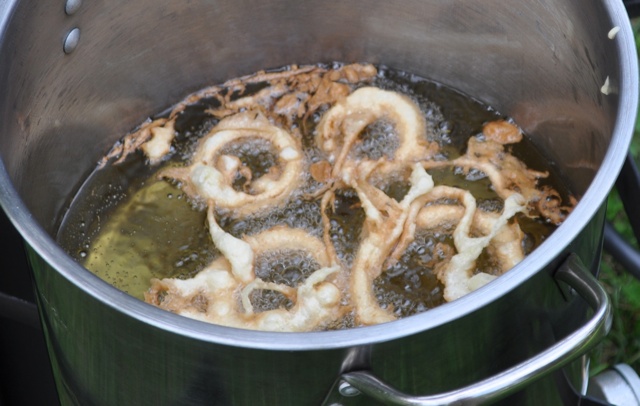 As each batch was ready, the hungry flock of family swooped in to enjoy the perfectly golden, lightly battered, salted onion rings.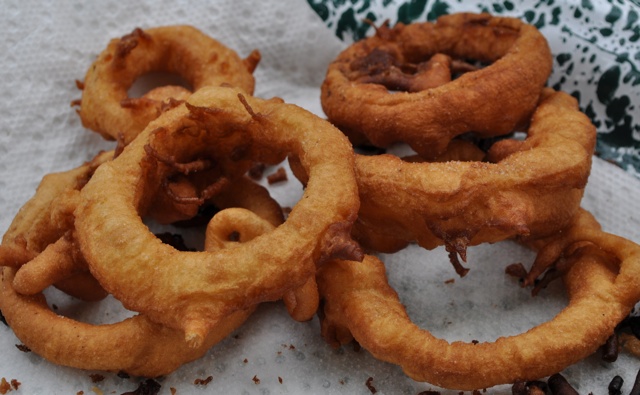 When I think of onion rings, usually I think of using a beer batter.  My grandmother say she always uses ginger ale, and that she's used Sprite before when she didn't have ginger ale on hand.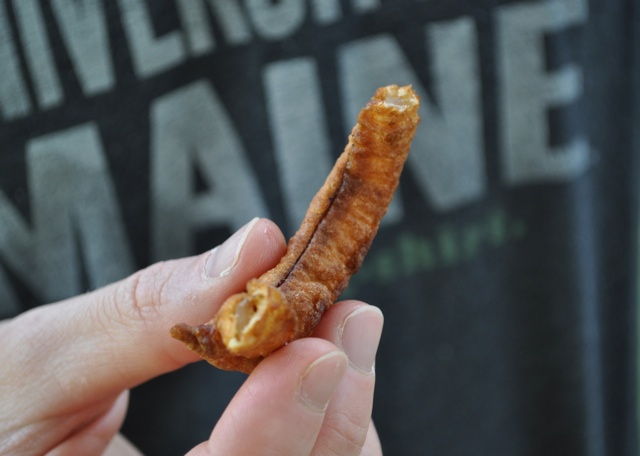 Memere's Onion Rings
4 eggs well beaten
Add flour to the eggs 1/2 cup at a time, until the batter is a little thicker than cake batter.
Stir in a pinch each of: salt, pepper, sugar
Add ginger ale or beer, just a little bit.
Fry in hot oil, in small batches.