It has been three or four years since I have had Pier Fries, so during the heat wave we experienced a couple of weeks ago, we planned a beach outing that would conclude with a stop in OOB for these famous fries.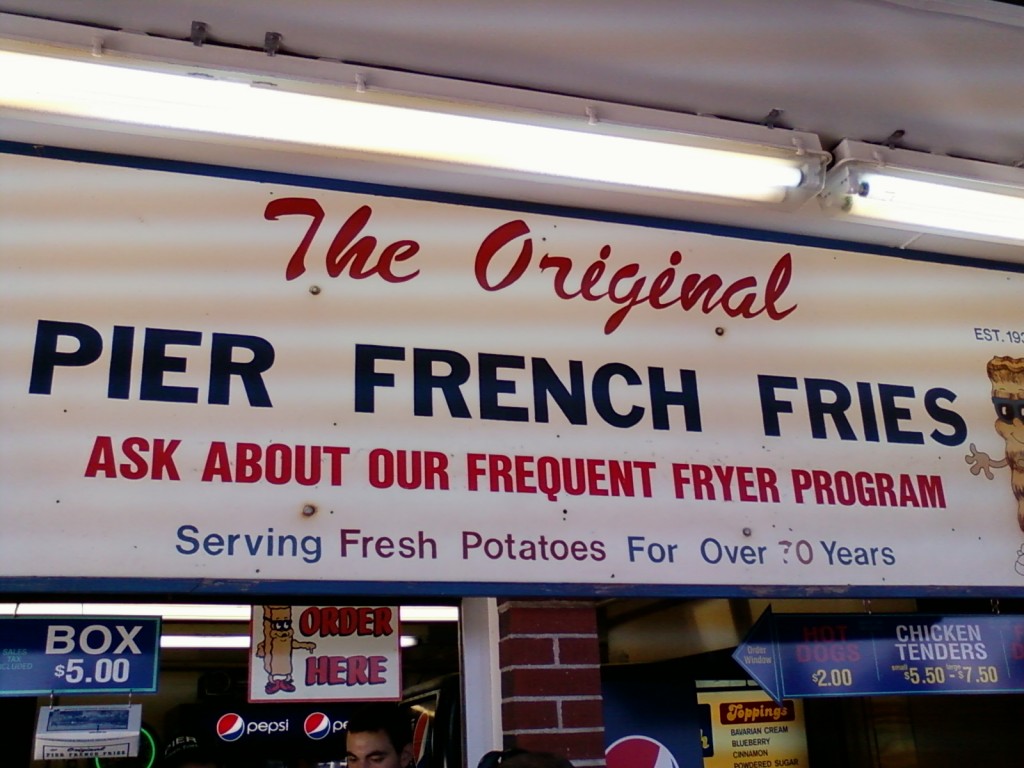 Generously salted, and sprinkled with vinegar, these fries definitely hit the spot.  We probably could have been satiated with a smaller serving, but opted for a box of hot and crispy potato goodness.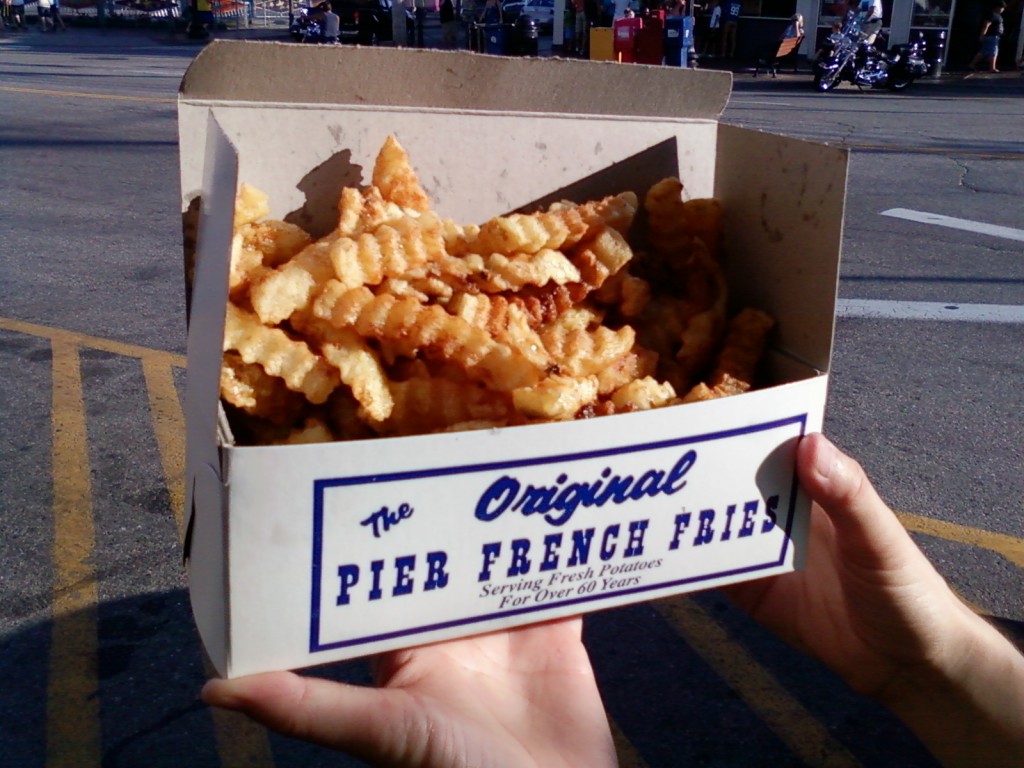 I have to say that they tasted just as I remember them from the family beach outings of my childhood, which would often end with Lisa's Pizza and Pier Fries.