We have visited Jasmine Cafe a few times since they opened this past Spring.  Each time we have visited we have been pleased with variety of appetizer and meal options, the beautiful presentation of each dish, and the friendly service.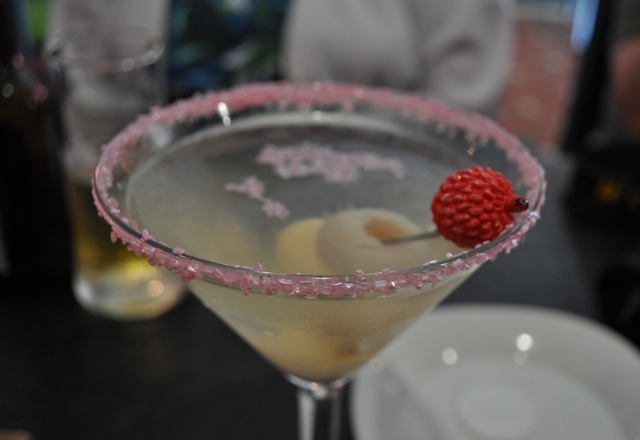 In addition to a a varied dinner menu, Jasmine Cafe also offers a variety of interesting cocktails, such as the Lychee Martini (above), which are unlike those found at other local restaurants.
The "Summer Rolls" are a nice starter with their fresh, crisp veggie filling and sweet nutty dipping sauce.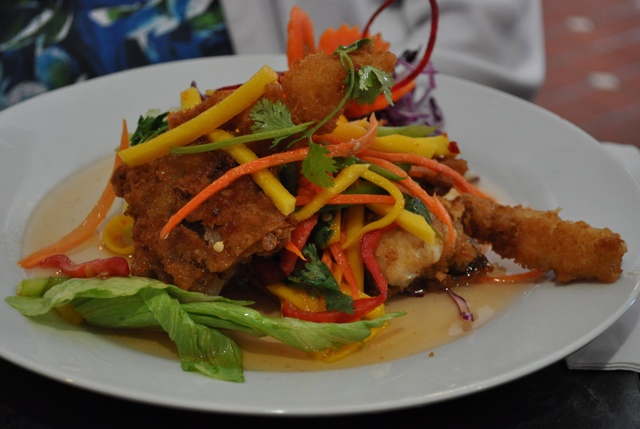 Another favorite starter is the soft-shelled crab, which could become a meal if paired with another appetizer or salad.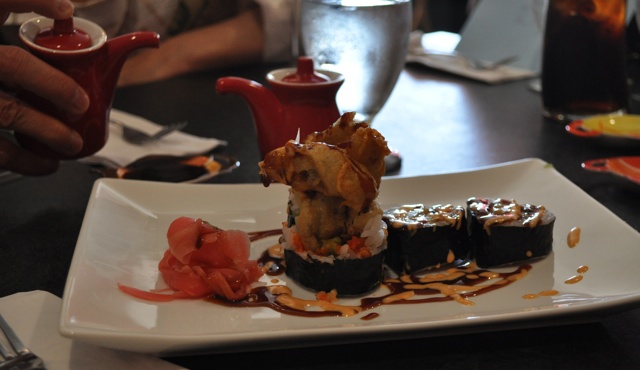 Jasmine Cafe also offers an extensive sushi menu–the spider roll shown above.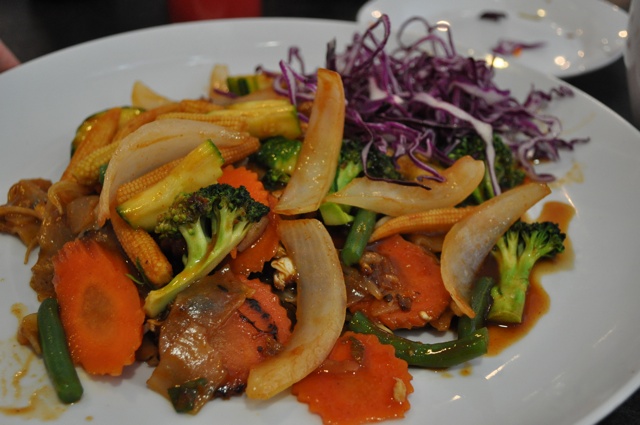 Several people in our party ordered the Sriracha Noodles, shown with vegetables above, and with tofu below.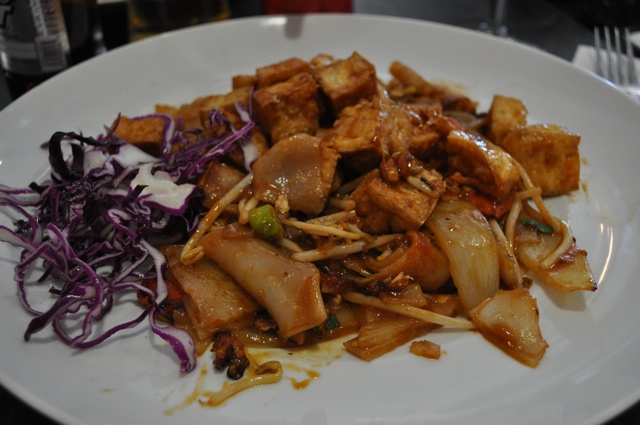 I look forward to my next visit, and plan to try a few items from the sushi menu next time!