For the past couple of months I have been ripping through a huge pile of Taste of Home magazines that were given to me.  For some reason I feel compelled to browse each of them, and tear out pages that sound like recipes I might try.  This barley bake recipe was very tasty, and I definitely plan to make it again!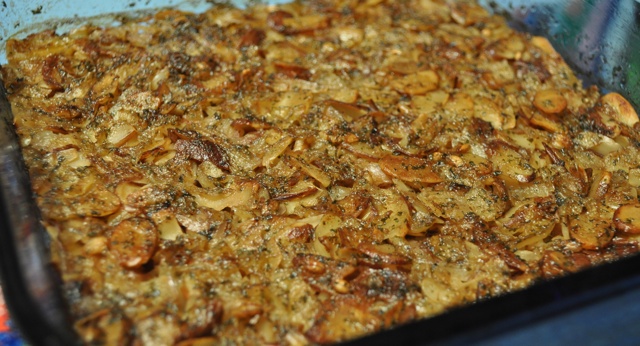 It was very easy to prepare, simply combine the ingredients and bake it.  I did cut back on the butter, omitted the celery because I didn't have any at the time, and substituted chicken broth for the veggie broth.  I also used a few hefty shakes of Common Folk Farm's Herbal Pepper before baking.  We enjoyed this dish with chicken (prepared using the recipe for Sea Scallops with Mushrooms and Sherry) and oven-roasted asparagus.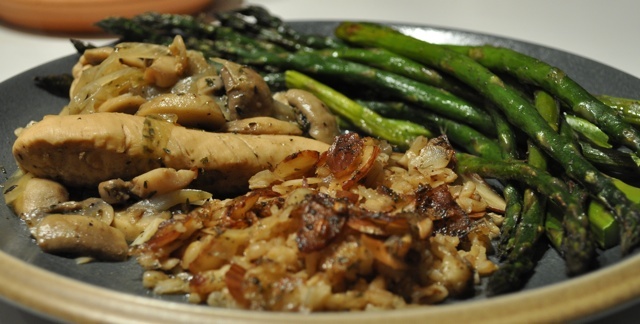 I liked the nutty flavor of this dish, and would consider substituting it for rice as a side dish with just about any meal.