This year, one of my teaching partners gave me a wonderful Christmas present of herbal products from Common Folk Farm in Naples, Maine.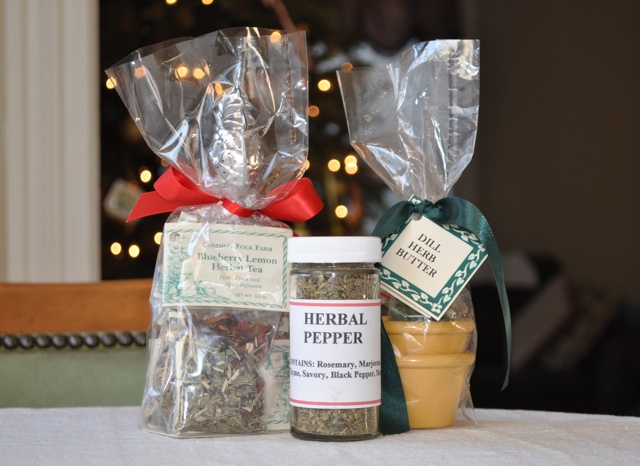 The first product I tried was the Herbal Pepper, which I used to season a bread and tomato casserole.  While I've made this casserole a number of times in the past, this time I used When Pigs Fly olive bread, and seasoned each layer of tomatoes with a about 5-8 generous shakes of the Herbal Pepper.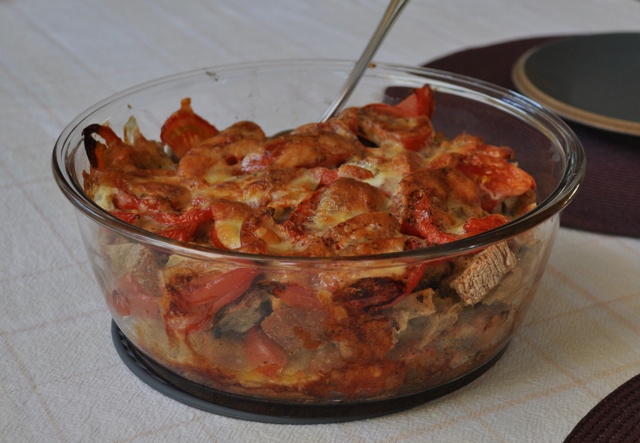 Recipe for Tomato Casserole: Gratin Tessinois
The next product I tried was the Dill Herb Butter mix.  I used 1/2 stick of Land o' Lakes Light Butter, softened for 10 seconds in the microwave, and whisked in about 1/3 of the herb packet.  This volume of Dill Herb Butter filled one of the cute little yellow butter cups that came packaged with the herbs, and was delicious on warm cornbread.  I think it would also work well as a seasoning for baked haddock.  This product would make a lovely hostess gift with a loaf of homemade bread.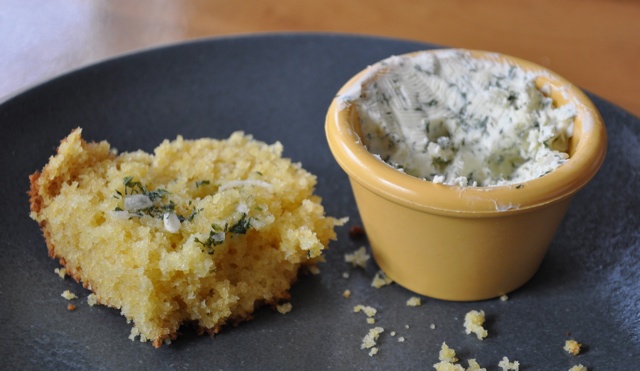 Today I finally broke into the herbal tea sampler, which includes six different flavors and a pineapple-shaped tea infuser.
I opted to try the Cinnamon Rose Herbal Tea with a little honey, and was pleased with its fruity, spicy scent and flavor.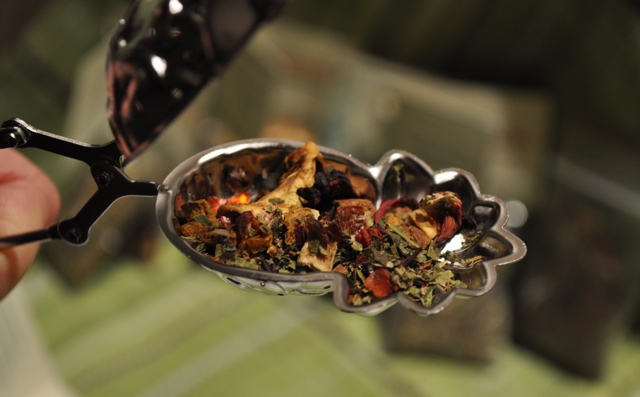 The tea also brewed to a rosy shade of pink, and had the perfect amount of acidity for an herbal tea, which made it refreshing while warm and spicy.  The package directions suggest brewing 2 tbsp. of the tea with 6 cups of water for 10 minutes, and adding 1 cup of apple juice to sweeten the tea before serving over ice.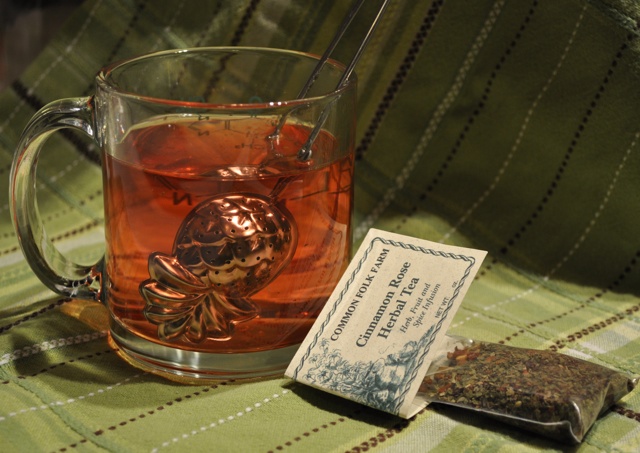 I plan to try the iced tea suggestion sometime in the future, but for now, I think I'll brew another cup of hot tea and settle in for the evening.