Warning: There are no food pics in this blog post; just one view of the Domino Sugar plant…
My last day in New Orleans was spent wandering the city mainly on my own, since my husband had begun his conference that day.  There aren't many food-related pictures in this posting, mainly because my food stops were very simple that day, and very much on-the-go.  The highlight was a macaroon from the French Market, which I ate while on board the Steamboat Natches.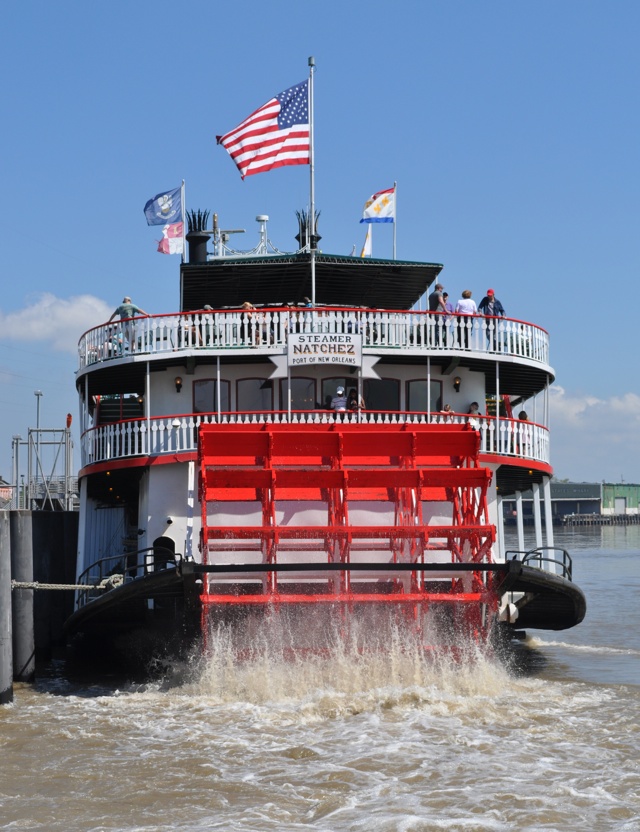 I'm not sure what possessed me to hop on board the Natches, but by the time I made this choice, I had walked for several hours taking pictures around New Orleans, listening to live music in the streets, and my feet were tired.  A boat ride with live jazz seemed like a chance to rest my feet while enjoying some music and taking in the scenery.

Leaving the docks, I had a nice view of the Riverwalk area, and the old JAX brewery.  Then, as the small part of New Orleans I had wandered over the course of two and a half days disappeared from sight, I realized that this riverboat ride would be unlike any other "touristy" boat ride I had experienced.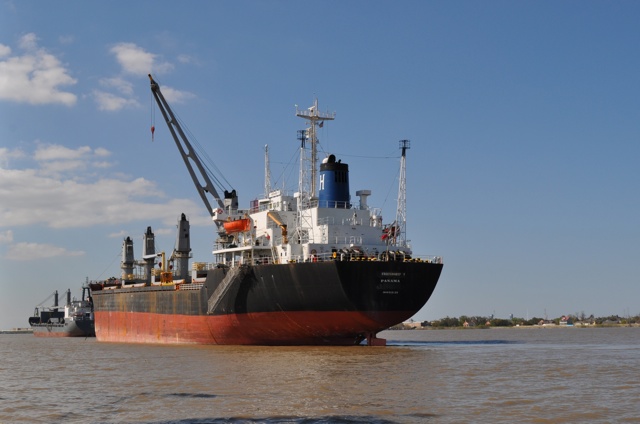 The Mississippi River is much different from the rivers in Maine where I have canoed.  Somehow I pictured the ride on the Natches to be something like a ride on the Songo River Queen, but in no way can the two experiences be compared.  The scenery involved many cargo ships, barges, tankers…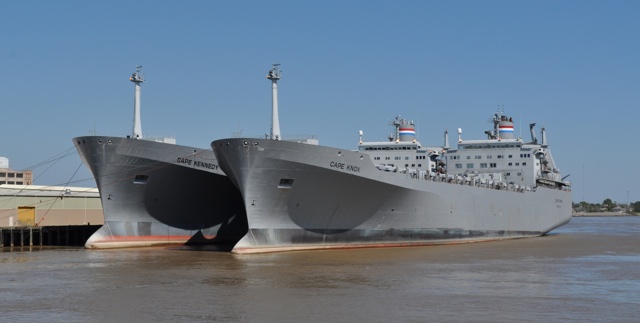 After a while, I decided to check out the engine room and the boiler room.  There I found Thelma and Louise.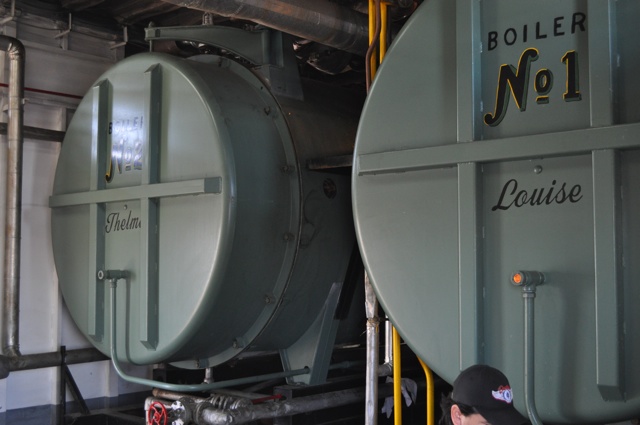 Next I wandered indoors to hear the band play and to get out of the sun for a little while since I had forgotten my sunblock in the hotel room.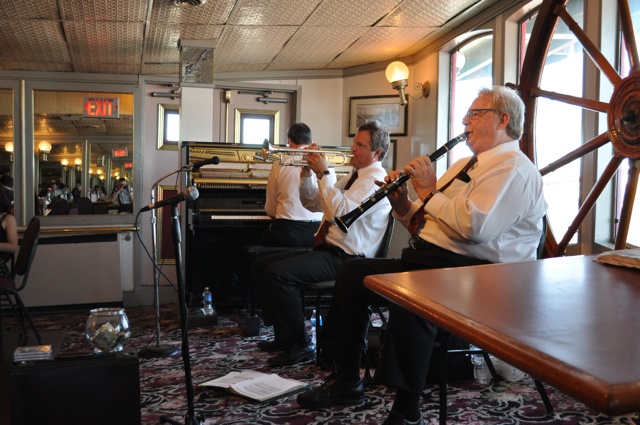 After listening to the music for a few minutes, I decided to head back outdoors to see if there was anything interesting to see along the Mississippi.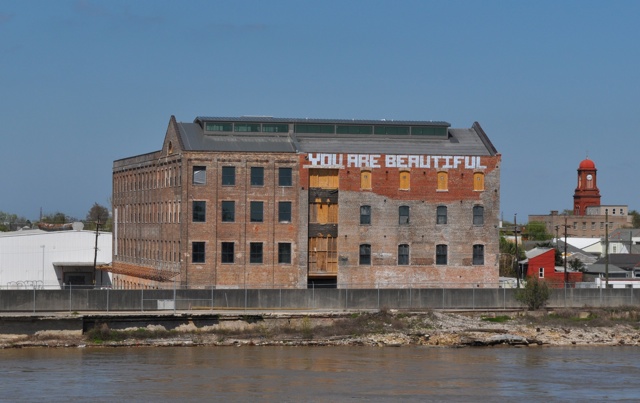 I was just in time to see this building, which had been partially destroyed by a hurricane (not Katrina) and recently repaired and painted with the "YOU ARE BEAUTIFUL" message.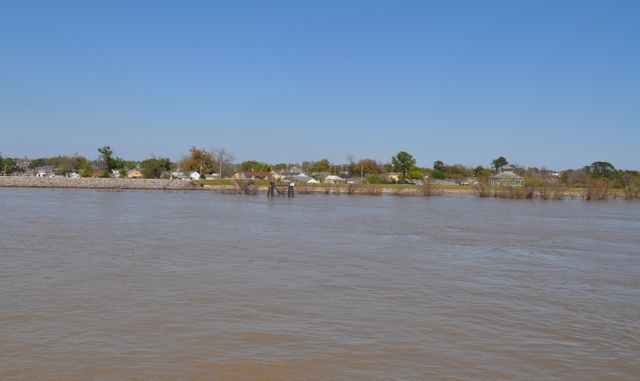 I also caught a glimpse of the ninth ward (above), and an area that had been in use by the Louisiana National Guard (below) prior to hurricane damage.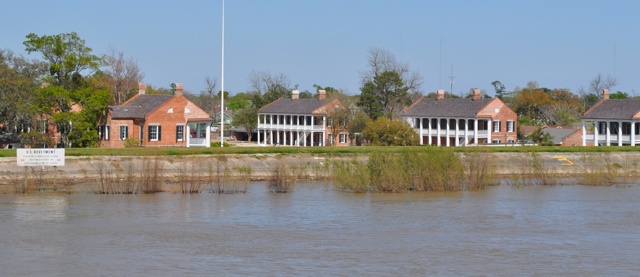 There were many docks along the river's edge, with various boats being repaired.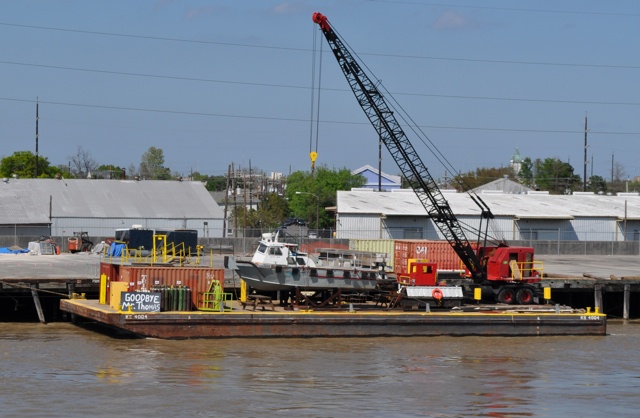 Then we passed by the Domino sugar plant, which I guess is the only thing that really qualifies as food-related from this particular New Orleans adventure.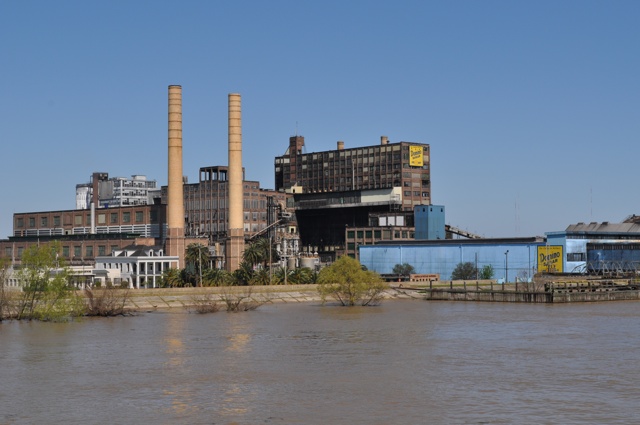 After another hour or so, we finally returned to the port.  By then I had seen enough of the Mississippi's muddy water and industrial delights…
All in all, the Steamboat Natches was an experience I do not regret, but would not repeat.