Herbsaint was our restaurant of choice for a "nice" dinner out while visiting New Orleans.  Since our travels usually involve miles and miles of walking, we generally aim to walk out to dinner as well.  Since we like to travel light, neither of us packed clothes appropriate for dining at a "jackets required" establishment.  Fortunately our business casual attire was passable for dinner at Herbsaint, though I did notice that most people were far more dressed up than we were.  Knowing this, I would probably dress a little nicer if I were to return for another dinner there.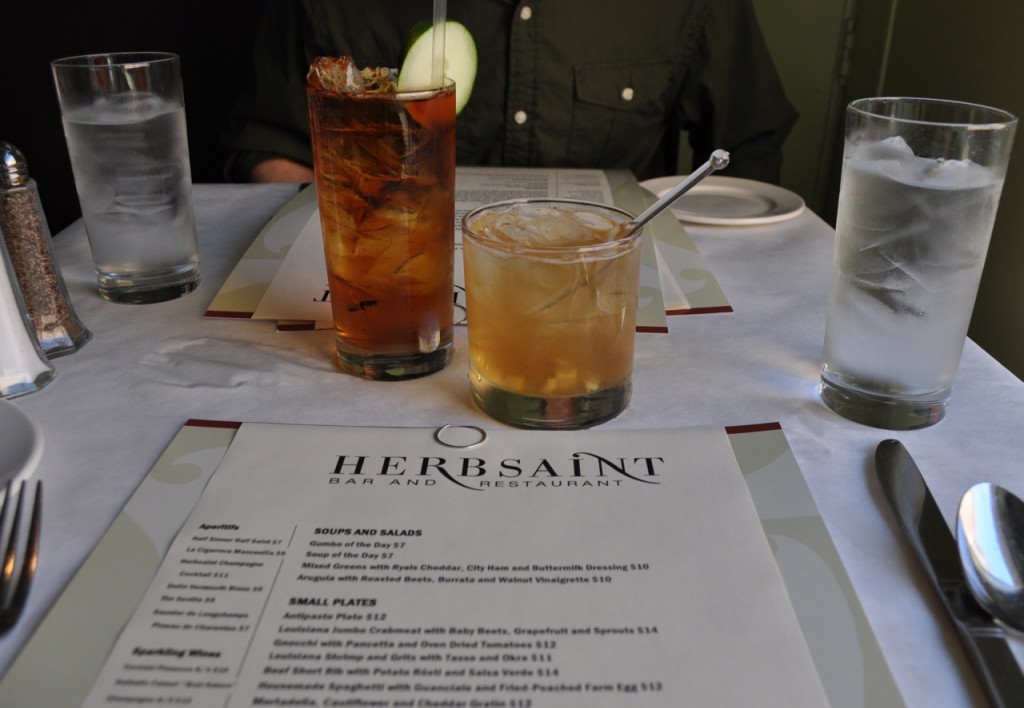 While browsing the menu, we opted to try the Ginger-Mint Julep and the Pimm's Cup, both of which were different from beverages we have sampled in the past.  The fresh ginger in the bottom of my glass was a nice touch.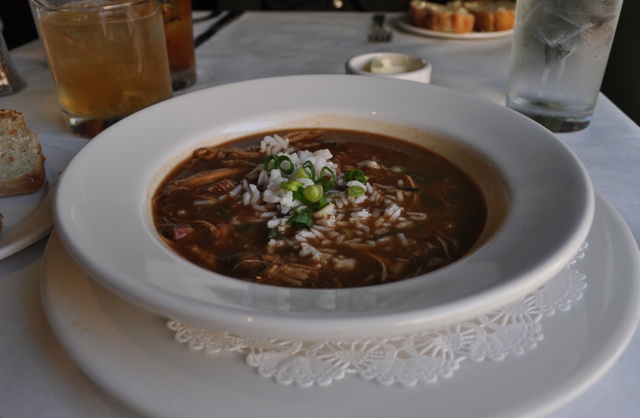 We shared a bowl of the Gumbo of the Day, which had a nice kick of spice and a rich flavor that can only be attained by patiently cooking up a perfect roux.  It was delicious, though I wish I had tried gumbo somewhere else during my visit so as to have a baseline for comparison.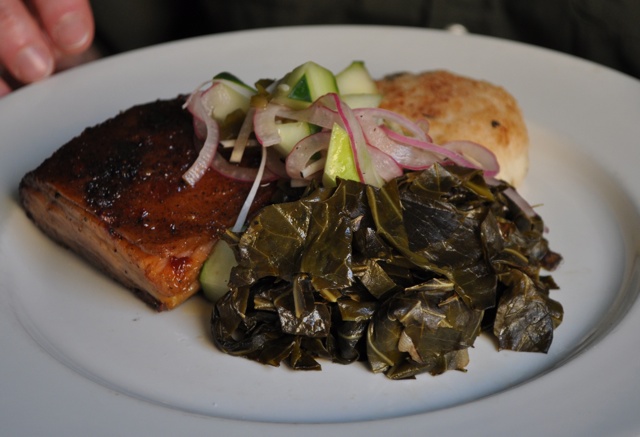 My partner in dining ordered the Kurabuta Pork Belly with Louisana Sticky Rice Cake and Local Greens.  We both agreed that it was a flavorful dish and unlike anything we've had near home.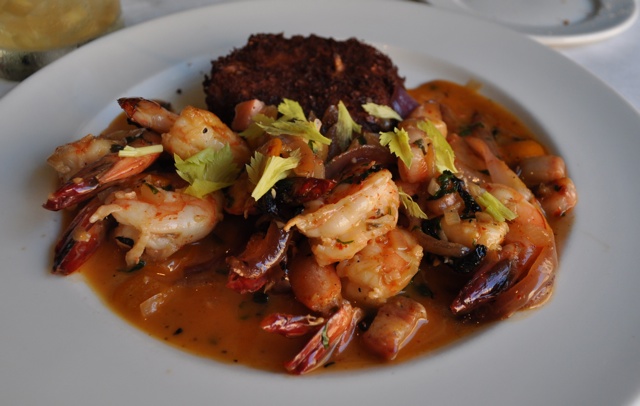 I ordered this colorful dish: Sauteed Jumbo Shrimp with Cauliflower Croquette, Pancetta and Kumquats.  Aside from beautiful presentation, this was a lovely dish with an interesting mix of flavors.  I plan to recreate this dish at home at some point in the near future when I can get my hands on some fresh kumquats.
After dinner, we decided to take a ride on the old St. Charles Street Car to see the Garden District and to rest our feet a little bit longer before trekking over to Frenchman's Street for live music at Maison.