Due to our very filling breakfast at the hotel, we wandered the streets of New Orleans for quite a while before making our first food stop.  I wasn't really hungry yet, but as we approached Southern Candymakers on Decatur Street, I was drawn into the shop by the sweet buttery smell that wafted out through the shop's open door.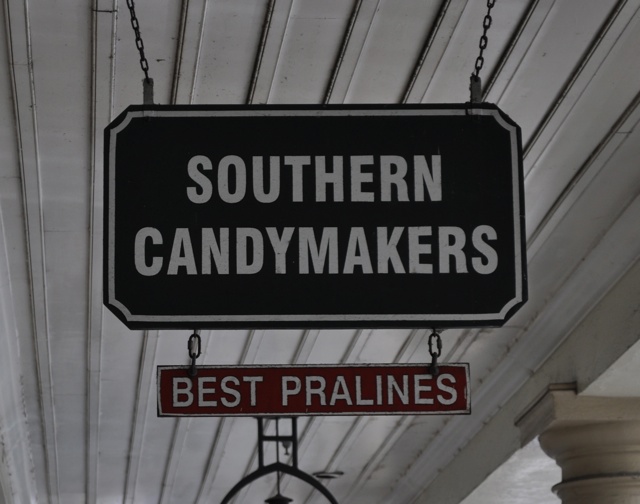 As we entered, I thought I would be buying one of their largely over-stuffed peanut butter filled Ritz crackers coated in chocolate.  My mouth watered as I watched them being assembled in the front window of the shop.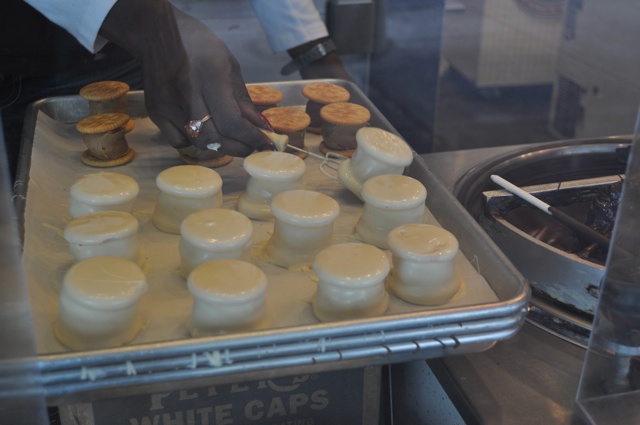 Knowing that we would be eating our sweets on a park bench or while on our feet, I decided that this would be a very messy endeavor in eighty degree heat, though I have to say that these little buggers are what drew me into the store in the first place.  Even before visiting New Orleans, I had seen a picture of one of these on Flickr and KNEW that Southern Candymakers would be on my "must visit" list!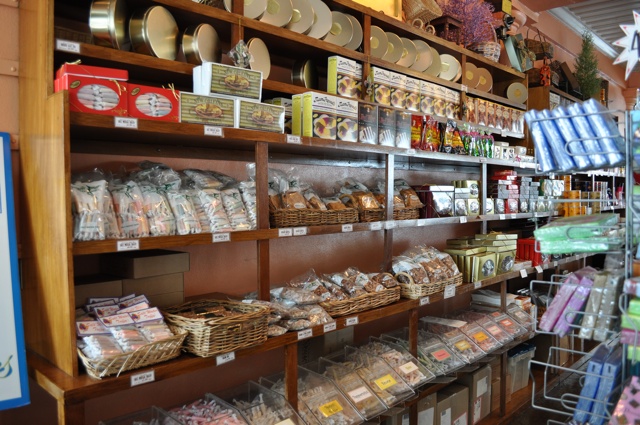 Like a kid in a candy store, I was tempted by all of the available sweets.  Sadly, I knew I needed to narrow it down to what I could realistically consume within the next few minutes since we were quite a distance from our hotel.  The last thing I wanted was to get stuck carrying a bag of melting chocolate around with me while exploring the city.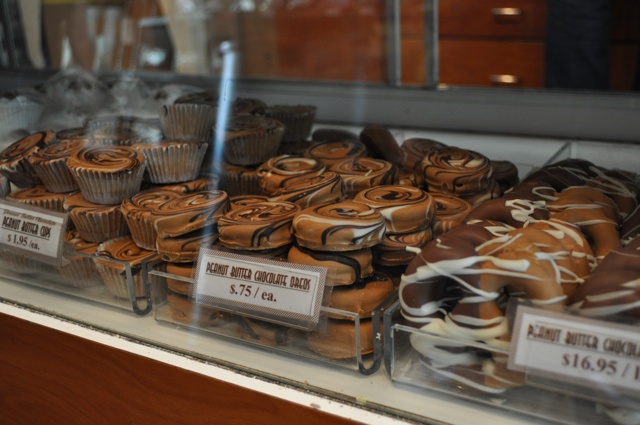 I had already decided that I needed to have a praline, because if these were really the "best pralines" as the sign outside advertised, I did not want to miss out on experiencing one.  Then I spotted a variety of peanut butter and chocolate-coated items in the case, and decided that the other sample would be a peanut butter chocolate oreo.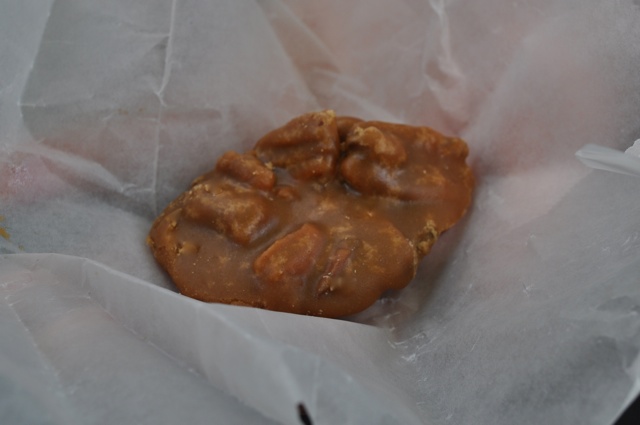 While the peanut butter chocolate Oreo was delicious, it can in no way be compared with the mind-blowing praline we shared.  I was tempted to go back into the shop and buy another immediately, but I thought better of it knowing how much butter and sugar must have been used in the praline-making process to make it so delicious.  Now that I am home I find myself craving pralines, and I wonder if it is possible to make a small batch.  If not, I think I will find a recipe for pralines, and try making them for a gathering sometime.  I also see a batch of homemade chocolate coated peanut butter filled Ritz crackers in my future…