Last time I visited my grandmother, she told me about Niky's, a new Greek restaurant located at 30 Lowell Street in Lewiston, Maine. Knowing about my love for Greek food, she gave me a copy of the menu.  On Saturday we finally made our way over to Niky's for the first of what I believe will be many visits.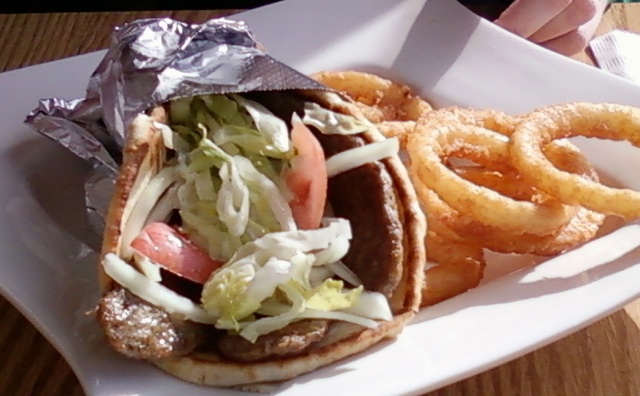 I had a difficult time deciding what to order, and kept bouncing back and forth between several choices: spanakopita, mousaka, keftedakia, pastichio, or the gyro.  I ended up ordering the Gyro which was served up warm, with the best tzatziki sauce I have ever had!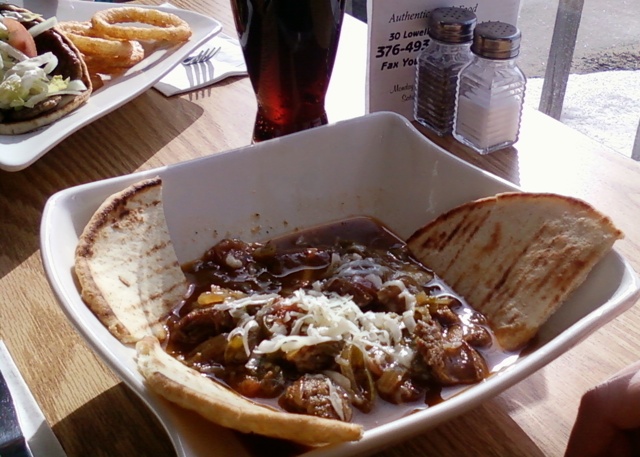 My partner in dining ordered the spetsofai, a dish made with spicy sausage, veggies and tomato sauce.  Of course he let me try a bite, which was deliciously spicy, and definitely puts spetsofai on my decision list for next visit…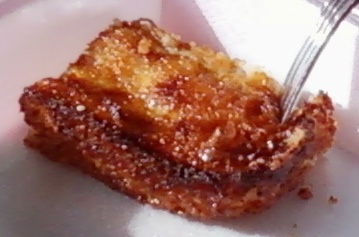 I noticed that the specials menu listed "dessert" but didn't specify what type.  Based on the freshness and quality of our lunches, I figured dessert must also be freshly made in house.  When I asked about it, I was told a name (which I had no idea how to spell until looking it up at home) and was given a description that sounded interesting and unlike any dessert I've tried before.  I ordered one to go with the intention of sharing it after dinner at home that evening.  While my intentions were good, I opened the take-out container and the smell of the galaktoboureko was far too enticing to let it sit on the counter at home…  We ended up sharing the sweet, buttery, custard-like dessert just a few minutes after arriving home.