This holiday season, I finally broke out my 1 Dough, 100 Cookies cookbook to try out a few recipes.  While I love making cookies, I generally need an excuse to make mass quantities of them, and the holidays provided me with such an excuse.  Each recipe in this book is based on a very simple dough recipe, which is similar to a shortbread cookie.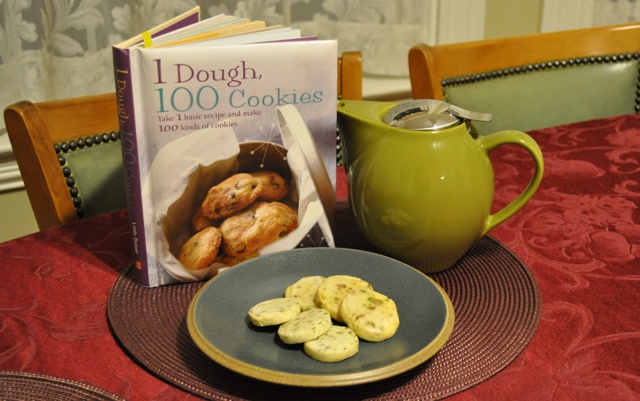 The first variation of the recipe I attempted involved adding cashews to the dough, rolling the dough into a log, and rolling the log of dough in poppy seeds.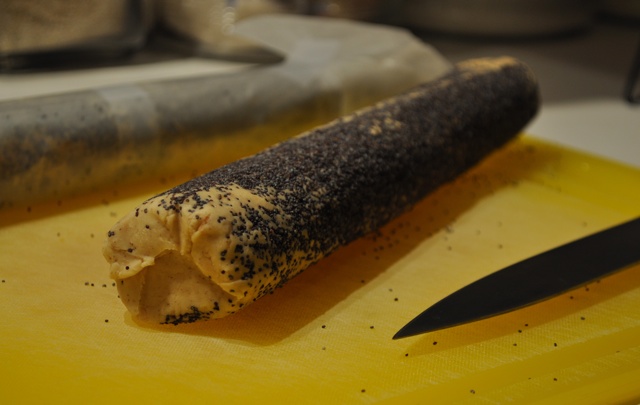 The cookie dough log is then wrapped in wax paper and refrigerated for several hours, or overnight, then sliced before baking.  These cookies do not change in size very much when baked, and they keep their round shape nicely.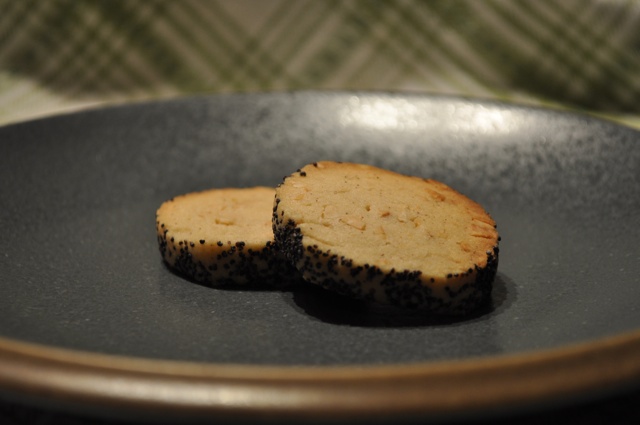 The next variation involved adding jasmine tea leaves and lemon juice to the batter, and creating a simple icing of lemon juice and confectioners sugar.  We really enjoyed these, though in my second batch I increased the jasmine tea to 3 tbsp. and used lime juice since I had run out of lemon juice.  I also sprinkled red sugar on the tops of some of these cookies since I was bringing them to a holiday gathering.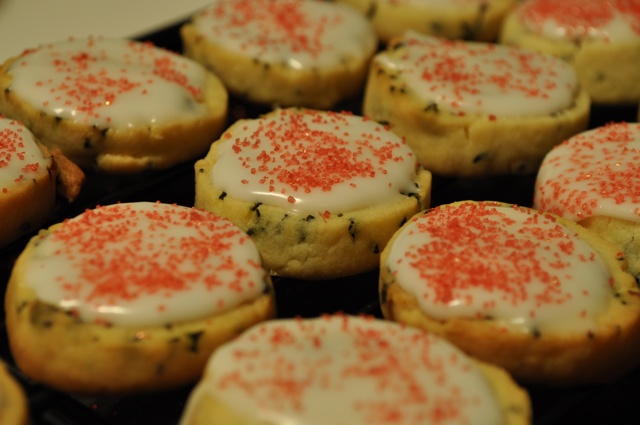 My final batch of cookies involved adding pistachios and what was supposed to be brandy.  Since I didn't want to buy brandy, and we had some Hennessey in the cupboard that my husband had received as a birthday gift last year, I decided to add a little of that to the dough along with the pistachios.  I also made a glaze using confectioners sugar and about a teaspoon of Hennessey, and a little water.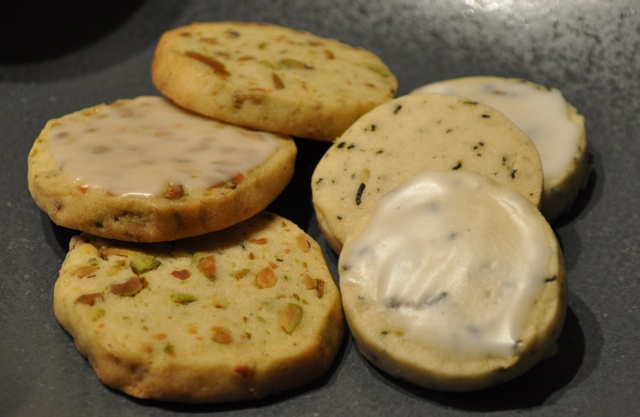 Next time I think I will skip the Hennessey in favor of vanilla or almond extract.  While it creates an interesting flavor in the cookie that does go nicely with tea, it doesn't create a cookie that I would favor bringing to work to have with my lunch!