While visiting family in Attleboro, we decided to try The Breakfast Place for Sunday brunch.  When we arrived, every table was full which we accepted as a sign that we had found a great breakfast spot.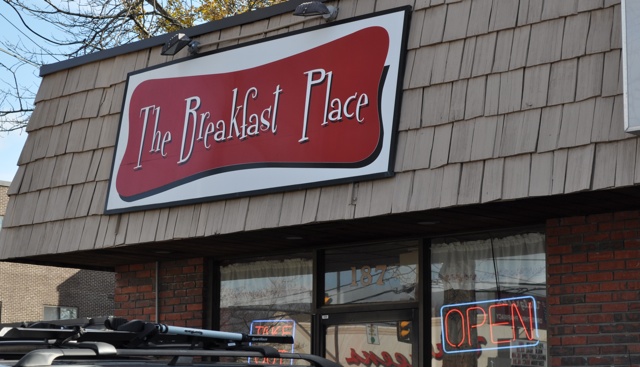 Another family waiting outside with us assured us that our breakfast would be well worth the wait.  After a 15 minutes, we were welcomed into the cheery red diner and promptly provided with hot coffee and menus.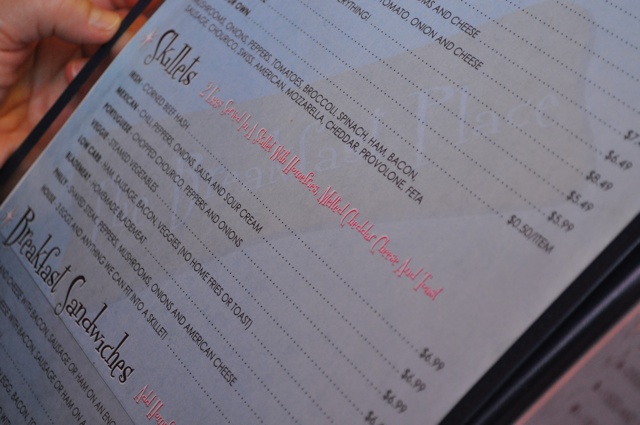 The menu offerings included a variety of traditional breakfasts, along with some interesting and unusual combinations.  I was curious about the blademeat skillet, but I wasn't feeling brave enough to try it, not knowing exactly what blademeat is.  My dad ordered this meal (shown below).  It turns out that blademeat is similar to pulled pork, but with its own unique flavor.  Having tried a bite of it, I would consider ordering this skillet on a future visit.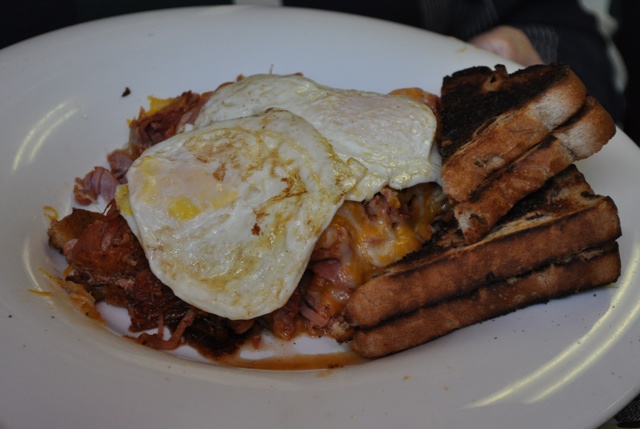 Under the "Breakfast Sandwiches" section of the menu there are several traditional breakfast sandwiches listed, but at the top of this list is the Attleburrito.  This burrito was generously filled with the usual breakfast burrito fillings, but it was also doused with a flavorful chili sauce which both my mom and dad agreed must have been homemade.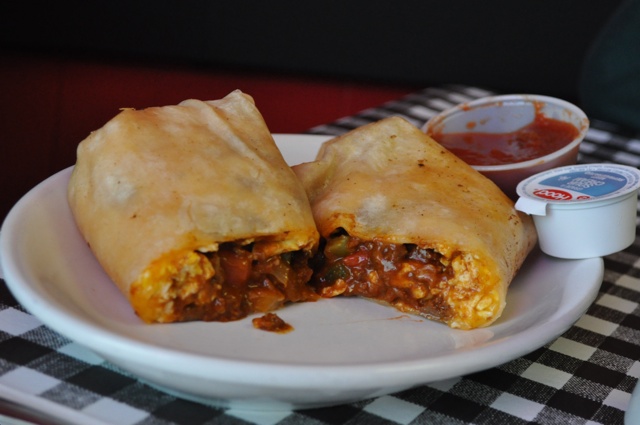 My husband was well-behaved, and ordered the veggie omelet.  As far as veggie omelets go, this one looked really tasty and filling.  He seemed to enjoy it.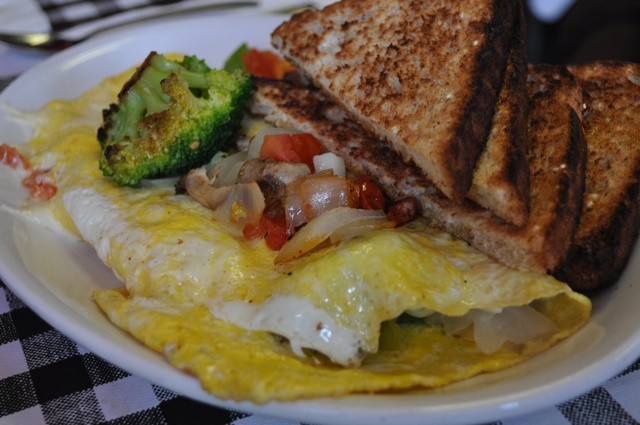 As for my own order, it took quite a while for me to decide.  At first I was thinking of trying the Reese's Peanut butter Cup Pancakes, or the Banana Split Pancakes…  I was also tempted by a couple of the specials: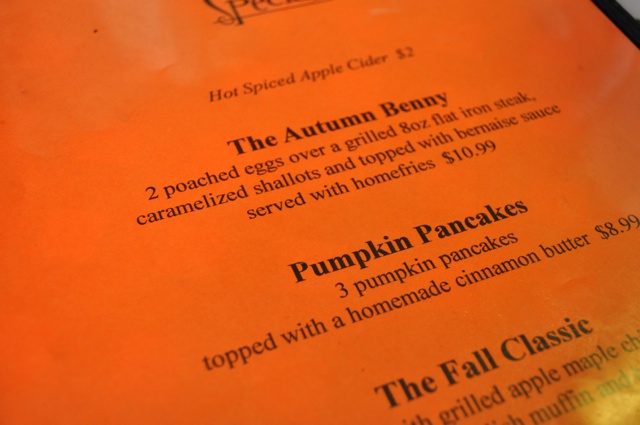 Since I have a recipe for pumpkin pancakes that I plan to try soon at home, and I do not often cook steak at home, I opted for the Autumn Benny.  It was an excellent combination of flavors, and I have to say I was not hungry again until we arrived home late in the evening…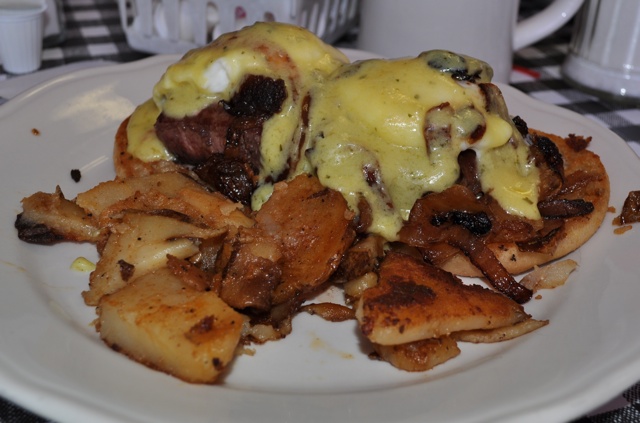 I would highly recommend The Breakfast Place for a memorable brunch in Attleboro, second only to my brother's famous Portuguese muffin sandwiches.