For some reason I've been craving broccoli salad.  I've never made it before, so this was an experiment based on flavors I have enjoyed in some of the broccoli salads I've tried at picnics and salad bars.  I am happy with the results, and wish I had made a larger batch.  Next time I will double the recipe.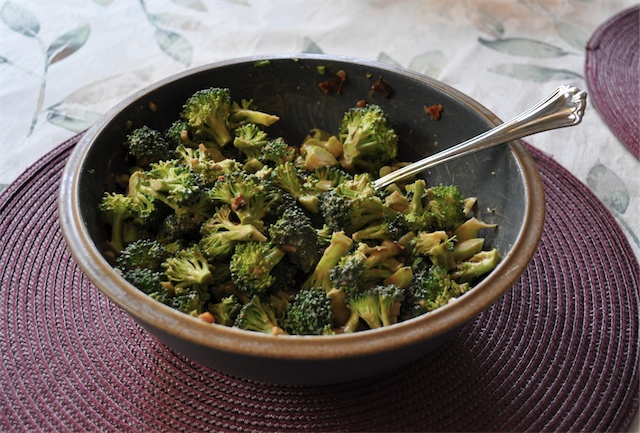 Balsamic Broccoli Salad
1 head of broccoli, chopped
1 tbsp. minced onion
2 slices of bacon, cooked, patted dry and crumbled
1/4 c. balsamic vinegar
1/4 c. mayonnaise (I used Hellman's Olive Oil Mayo)
1 tbsp. sugar
pepper to taste
Place chopped broccoli in a medium bowl and set aside.  Whisk together all of the other ingredients (except the bacon crumbles) to make the dressing.  Stir in the bacon crumbles and serve immediately.