On Saturday we donned our Mario and Luigi costumes and headed out to a friend's Halloween costume party where we enjoyed a bonfire and some lovely munchies in great company.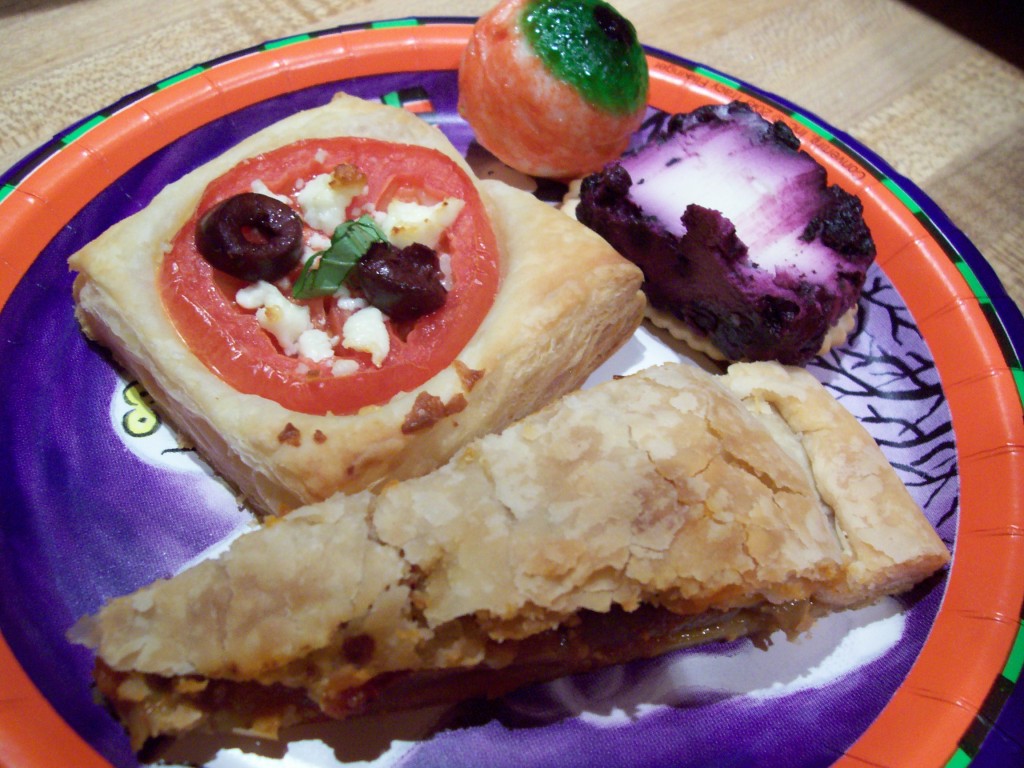 My favorites, shown above, were the homemade empedada, blueberry vanilla goat cheese, and the hors d'oeuvres made with puff pastry, fresh tomato, feta, olives and fresh herbs.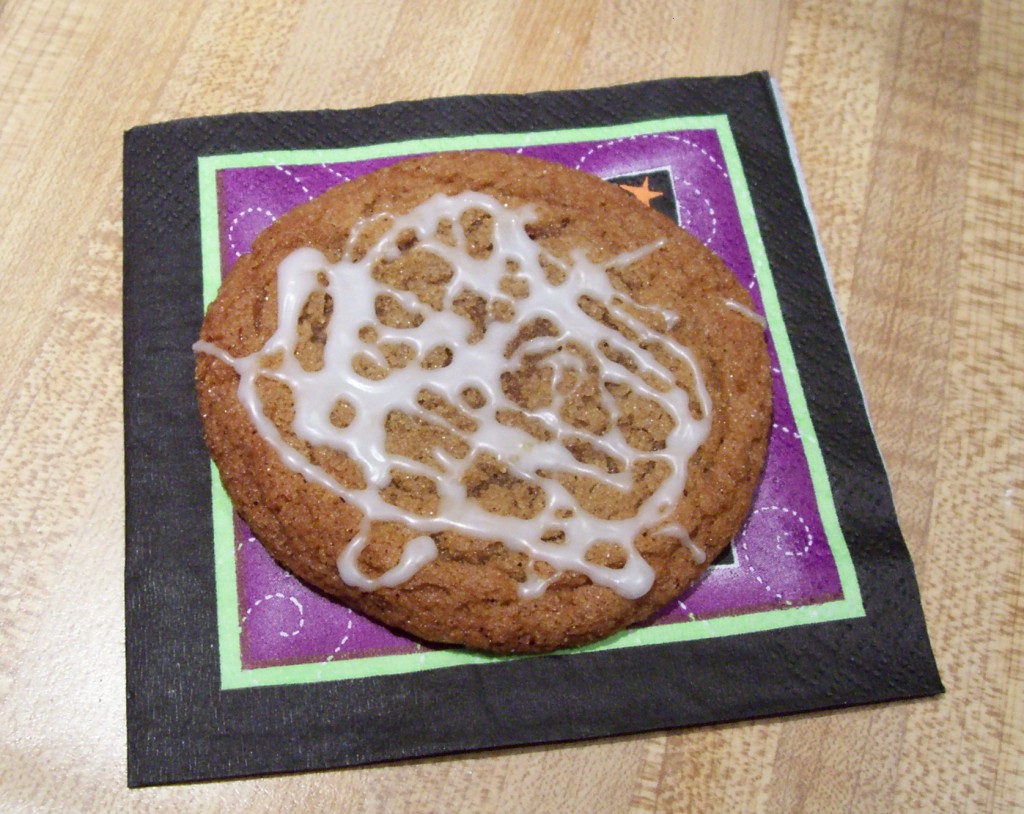 In addition to the delicious hors d'oeuvres, we enjoyed some homemade spice cookies with a slightly sweet, tart lemon icing.  I usually do not eat two of the same thing at gatherings like these, but I couldn't resist this time!  Thanks again M & J for a lovely evening!