A couple of weeks ago we traveled to Fredericksburg, Virgina to celebrate a family wedding.  The day before the wedding, we had a great time canoeing on the Rappahannock River on Old Town canoes, starting and finishing the trip at Clore Bros. Outfitters, which was the same location at which we would be celebrating the wedding on the following day. 
The wedding ceremony was breathtakingly beautiful, with crisp, cool Autumn air, and colorful leaves alongside the river in late afternoon light.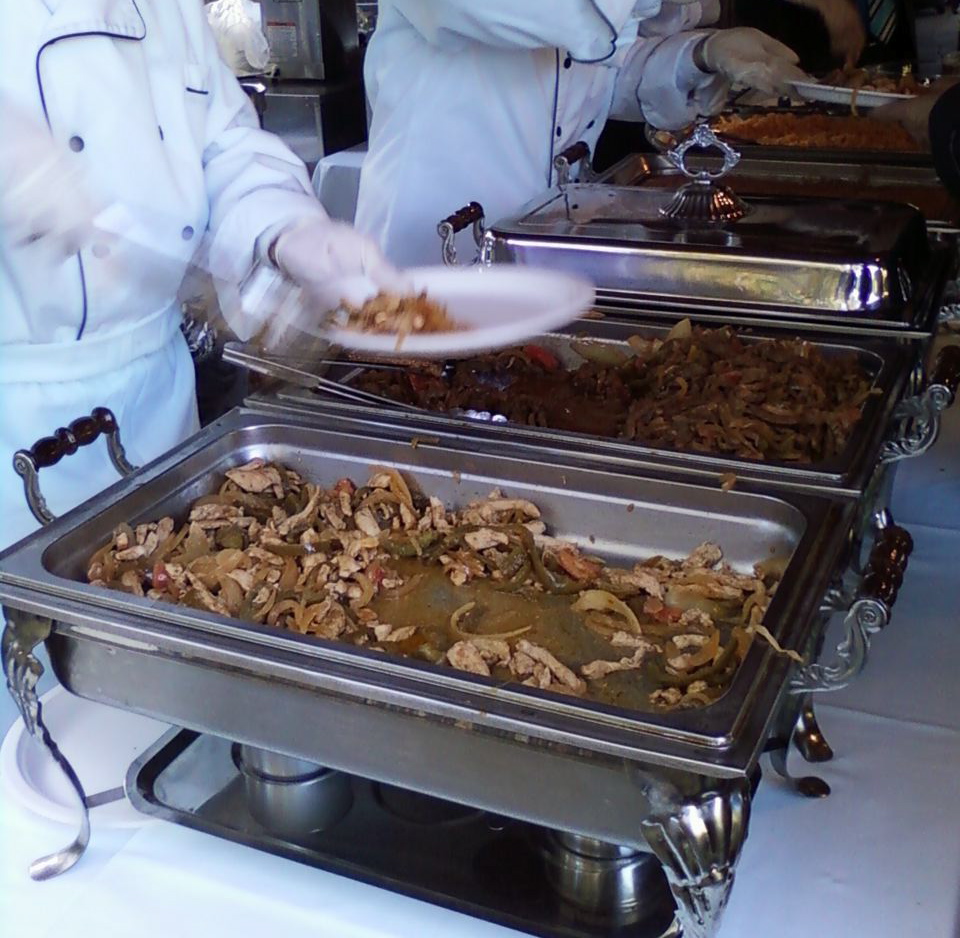 Following the ceremony, we enjoyed some of the best Mexican food, prepared by Mi Hacienda, a family-run restaurant managed by the brother-in-law of the bride.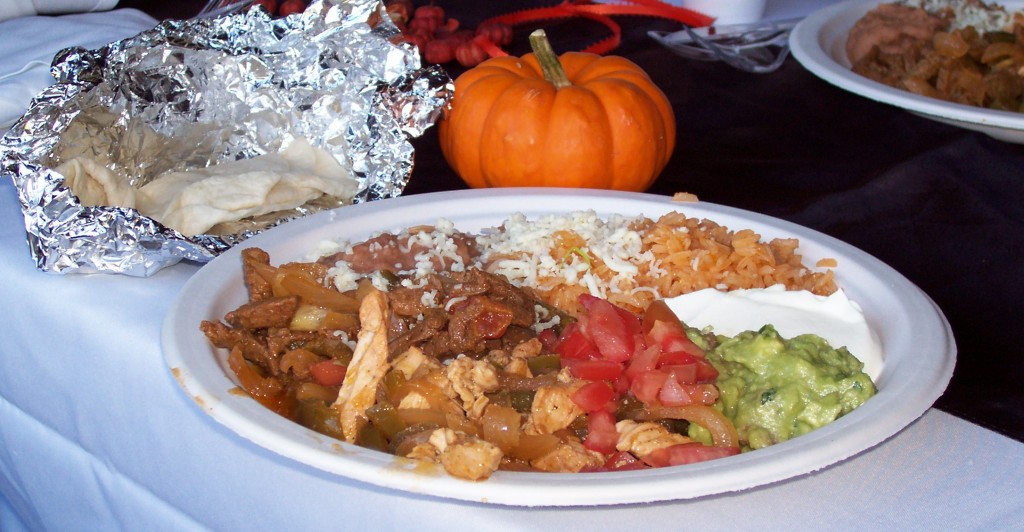 I wish the restaurants near us made fajitas this good, but unless Javier is interested in opening a restaurant in Maine, I think we'll just have to deal with what's here, or plead for the recipes…  The tortillas were soft and warm, and the fillings were perfectly seasoned.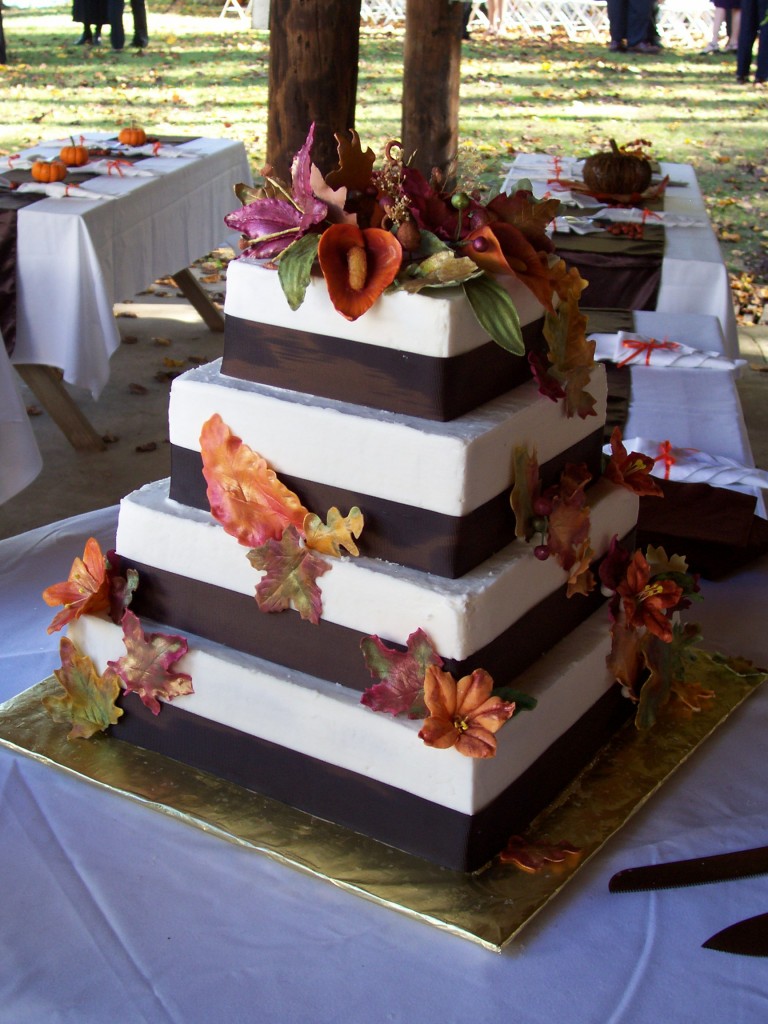 After sunset the bride and groom cut the cake, made by Elisabeth Johnson of Sugar Babies Bakery.  This cake was one of the most beautiful fall wedding cakes I have seen.  In addition to its stunning appearance, the cake was moist and its French vanilla flavoring was deliciously intoxicating–definitely not "plain" vanilla!