Inspired by the braised red cabbage I enjoyed at Loon Mountain's Oktoberfest over Columbus Day Weekend, I decided to make a batch of this sweet and savory comfort food at home.  Last Fall I made a batch of braised red cabbage in my crock pot, and while the recipe was delicious, I was looking for a stove-top recipe that called for ingredients I already had at home.  My search led me to The Wednesday Chef, where I found an entertaining, well written story about preparing braised red cabbage at home, and Marco Canora's braised red cabbage recipe.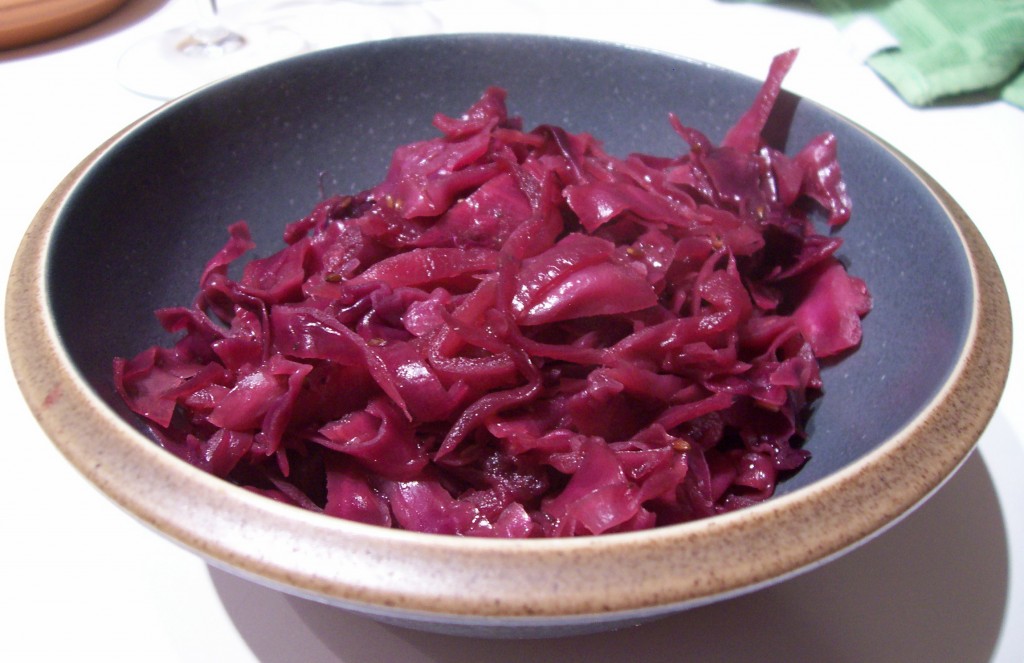 Anyone who knows me, knows well that I have a difficult time following directions when it comes to recipes but I followed this one as closely as my kitchen supplies would allow.  The only modifications I made were to omit mustard seeds since I didn't have any on hand, include an additional apple (one Granny and one Cortland, diced).  I also substituted one large sweet onion for the red onion, and cut back on the red wine by 1/4 c. since I used a slightly smaller cabbage.
Served with a heaping pile of mashed potatoes, this made for a warm and comforting Fall veggie dinner.  It would have also been excellent with grilled or roasted pork loin.