About a month ago I tried this recipe for homemade granola bars, and have made several variations since. Today's variation included Mariani dried mango and crystallized ginger made by The Ginger People.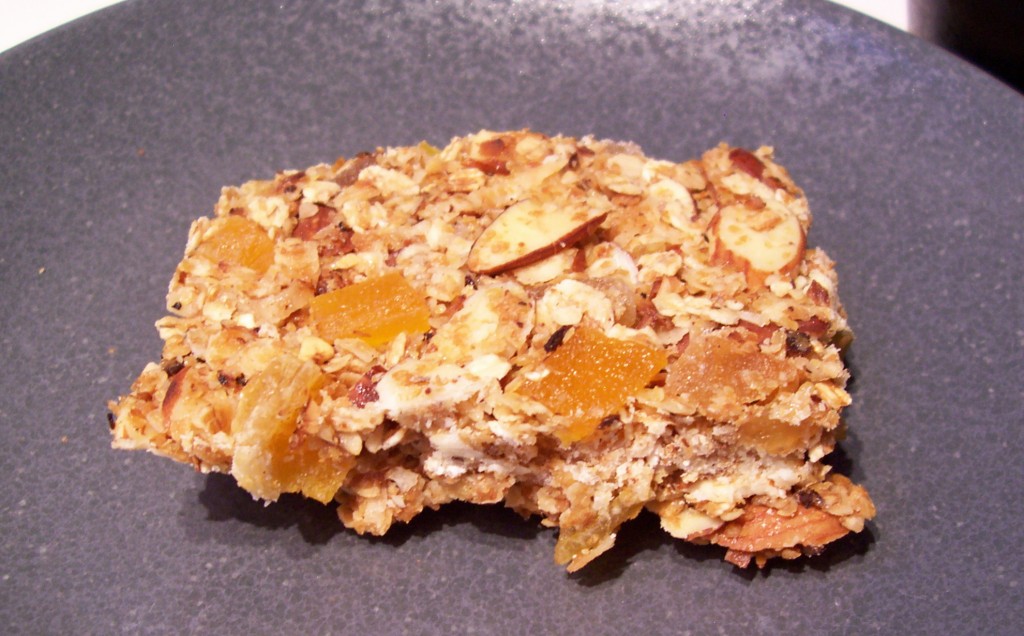 I also cut back on sugar, and changed a few other proportions as follows:
Ginger-Mango Granola Bars
1  1/2 c. oats
1/2 c. flaked barley
1  1/2 c. sliced almonds
1 c. shredded coconut
1/2 c. toasted wheat germ
3 tbsp. butter
1/3 c. honey
1/8 c. dark brown sugar
2 tsp. vanilla extract
1 c. dried mango, chopped
1/2 c. crystallized ginger, chopped
Follow all steps as directed in the original recipe which can be found in the Sun Journal.