This three bean salad recipe is a family favorite.  We often make it for barbecues, as an easy summer side dish, or any time of year to have as an easy-to-pack vegetable and protein lunch component.  It's quick and easy when made with drained, rinsed canned beans, but can be made with freshly blanched green beans as well.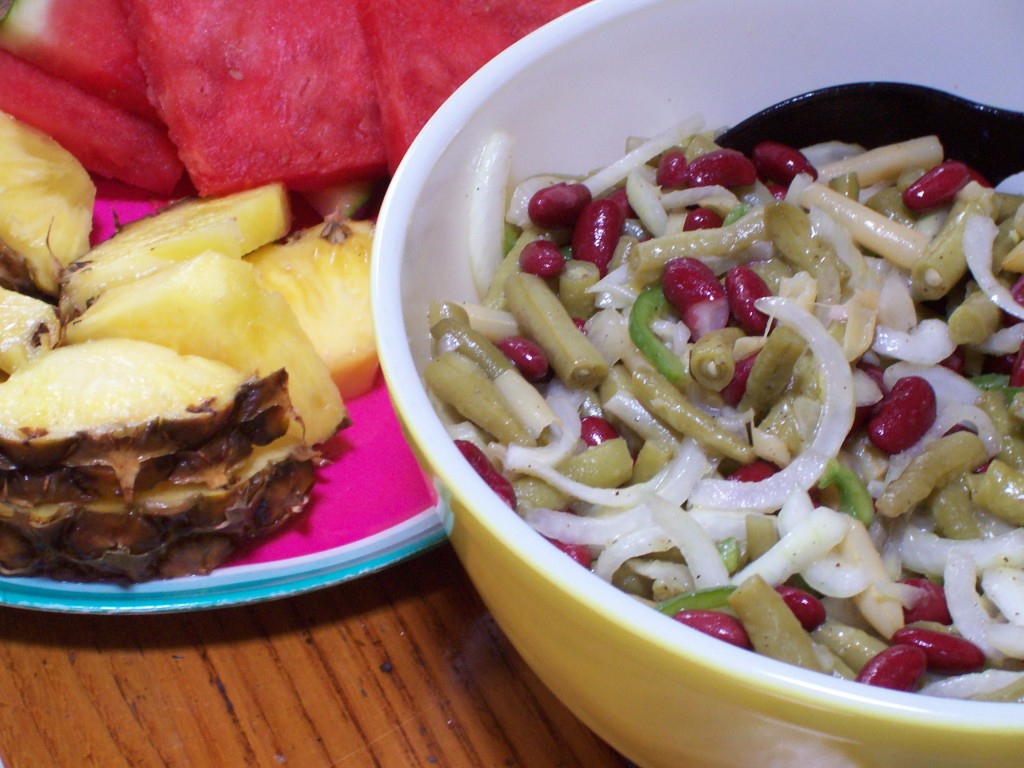 3-Bean Salad
1 lb. can cut green beans
1 lb. can cut wax beans
1 lb. can dark red kidney beans
1/2 c. chopped green pepper
1/2 c. chopped onion
1/4 c. sugar
1/3 c. salad oil, or olive oil
1 tsp. salt
1/2 tsp. pepper
Combine in a large bowl and chill.  Makes 6-8 servings.