This year when we went to the Common Ground Fair we did not find the Orr's Island Chowder stand.  This is not to say that the stand wasn't there, but anyone who has ever been to the Common Ground Fair can attest to the size of the food section.  While disappointed in not having what I would dare to call the BEST chowder ever, I vowed to make my own homemade seafood chowder at home.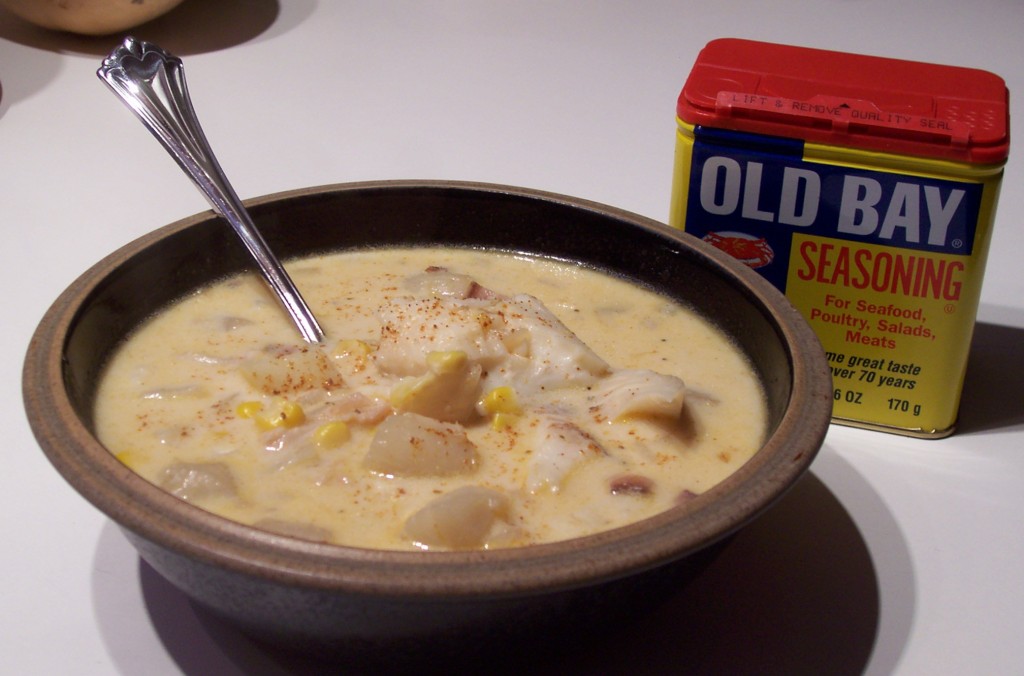 Seafood Chowder
4 slices of bacon
1 onion, diced
2 c. whole milk
2 c. skim milk
1 can of unsalted corn
2 potatoes, diced
1 can Snow's chopped clams
1/2 lb bay scallops
1 haddock fillet
1 tbsp. Old Bay Seasoning
1.  Chop the bacon into small pieces, and cook over medium-high heat in a large soup pot until browned.  Drain as much of the grease as is possible.
2.  Saute the onion in the pan with the bacon until transparent.  Then add milk, corn with about half of the liquid, potatoes, Old Bay, and chopped clams with all of the liquid.  Heat over medium heat, reducing to low before the chowder boils.  Cook for about 30 minutes, or until the potatoes are soft.
3.  Add the raw seafood, and cook about 15 minutes longer until the seafood is cooked throughout.  Taste and season with more Old Bay if desired.