This recipe, which came with a package of cookie cutters my mom bought when my brother and I were small children, has been a family favorite.  We make them every Christmas.  This time around we made them for my sister-in-law's baby shower.  By we, I mean I baked the cookies and my mom did the elaborate decoration with fondant.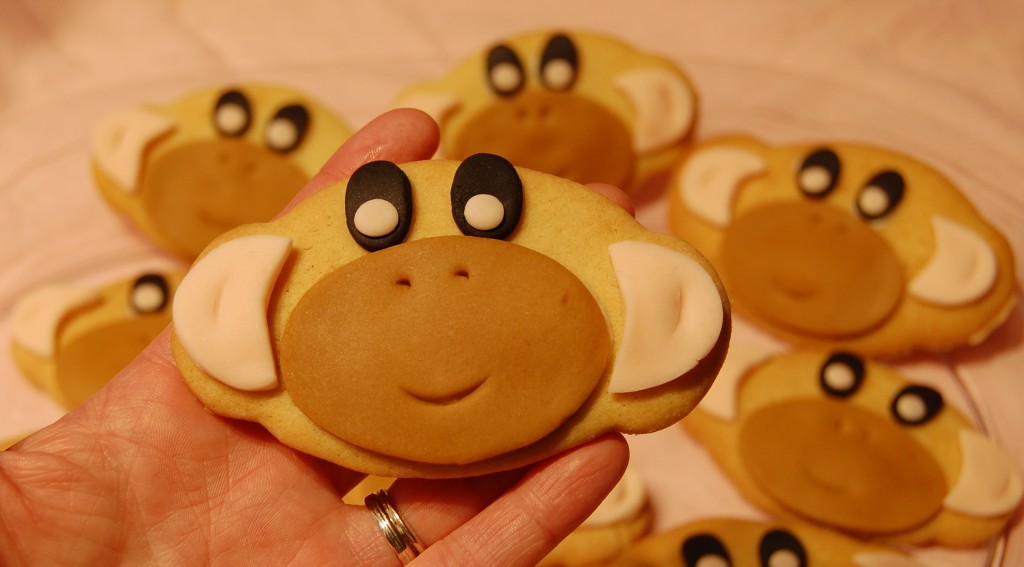 Sugar Cookie Recipe
1 c. softened butter
1 1/2 c. confectioners sugar
1 egg
1 tsp. vanilla extract
1/2 tsp. almond extract
2 1/2 c. all purpose flour
1 tsp. baking soda
Mix butter, sugar, egg, vanilla, and almond extract thoroughly until fluffy.  Blend in flour and baking soda.  Cover and chill at least two hours, or overnight.
Heat oven to 375 degrees.  Roll the dough to about 1/4 inch thick on a lightly floured surface.  Cut into desired shapes and bake 7-8 minutes or until light brown on the edges.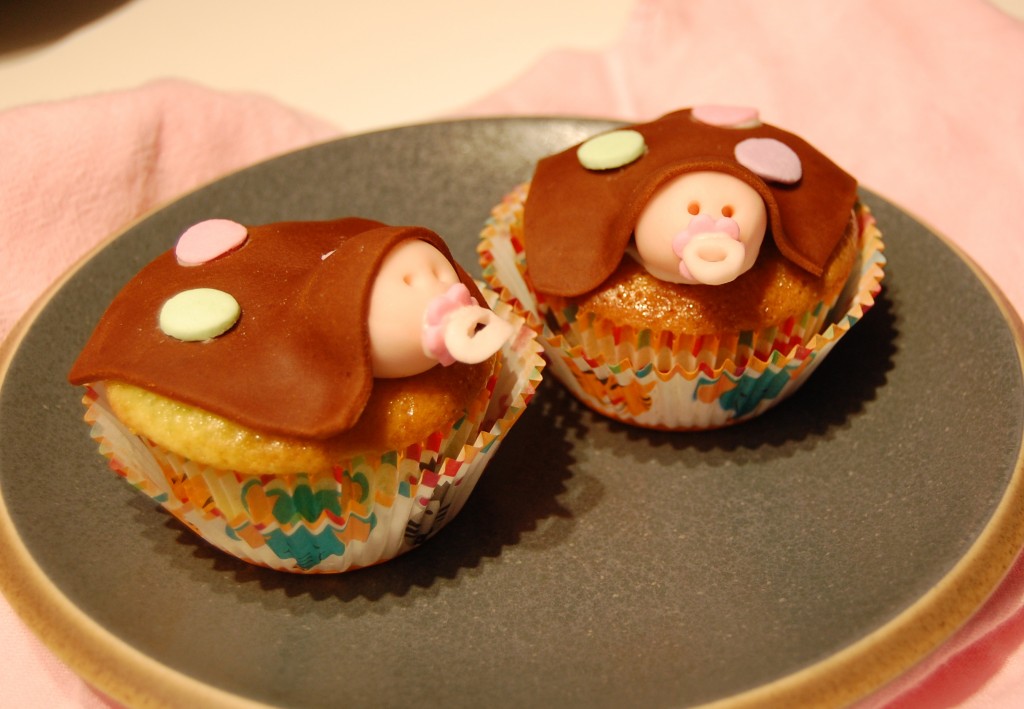 In addition to the monkey cookies, Mom decorated a couple of the cupcakes with fondant to resemble babies peeking out from under little blankets.  While I'm not a huge fan of fondant, I will admit that I thought these were cute…  I did, however,  warn my mother that if I ever decide it's a good idea to have a baby, or if mother nature decides that for me, she cannot go to this level of decoration trouble again under ANY circumstances…  While very cute, fondant makes for more work than I have ever witnessed in cookie or cupcake decoration…