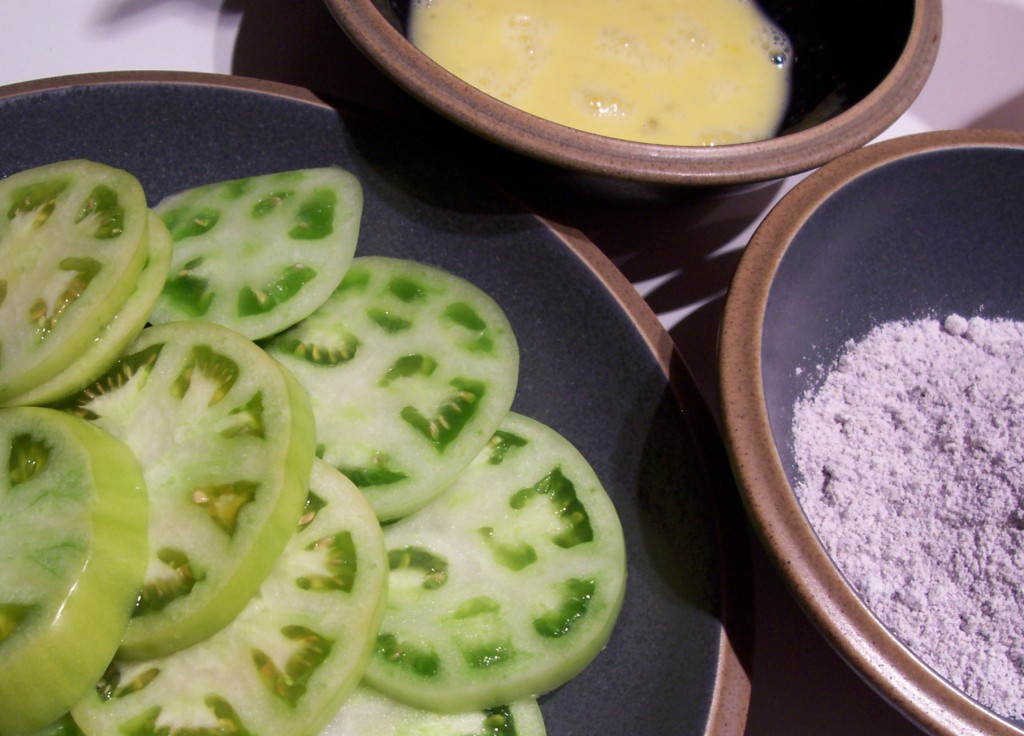 A few weeks ago I bought some blue corn meal at Square Roots Natural Foods.  Tonight I finally used some of it to make a healthier version of fried green tomatoes by dipping the sliced green tomatoes in egg, then in the blue corn meal, and baking on a cookie sheet at 375 degrees for about 20 minutes.  I used the "Quick Bake" function on my oven and didn't have to turn the tomatoes over.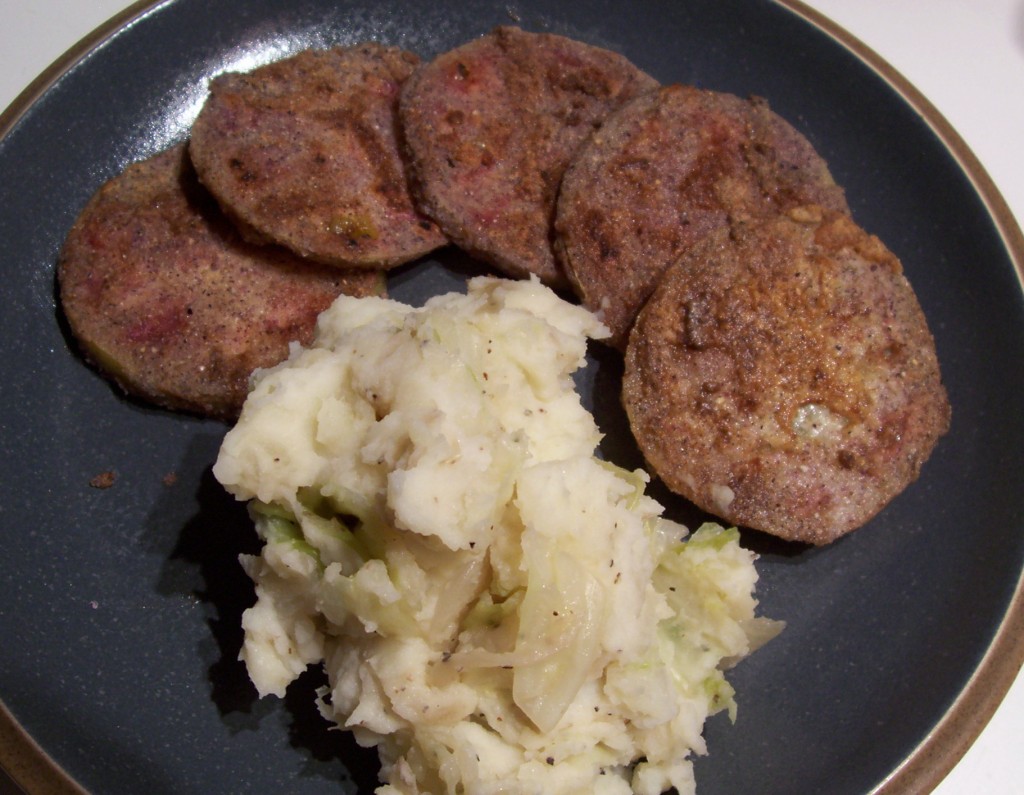 Served with colcannon for a veggie dinner.  Some recipes for colcannon call for 1-2 sticks of butter, but I modified the recipes I found as follows:
Colcannon
1 small head of cabbage, chopped
1 medium onion, chopped
10 medium potatoes, scrubbed but not peeled
2 tbsp butter
2/3 c. milk
salt & pepper to taste
Melt butter in a large pan over medium heat, then add onion and cabbage and season with salt and pepper.  Cook until soft, stirring occasionally.  Meanwhile boil and mash the potatoes with milk.  Combine cooked cabbage and mashed potatoes.