A sure sign that Autumn is creeping into Maine is the invitation to a bean hole supper.  While we have never dug a hole in our tiny yard to carry out this Maine tradition, we are fortunate to have friends who do this each September and kindly invite us to join in on the fun.  This year I actually brought a camera, but due to other commitments, arrived after the bean pots had been exhumed from their underground oven of sorts.  Fortunately we were not too late to enjoy the pot luck dinner which included bean hole beans (top right).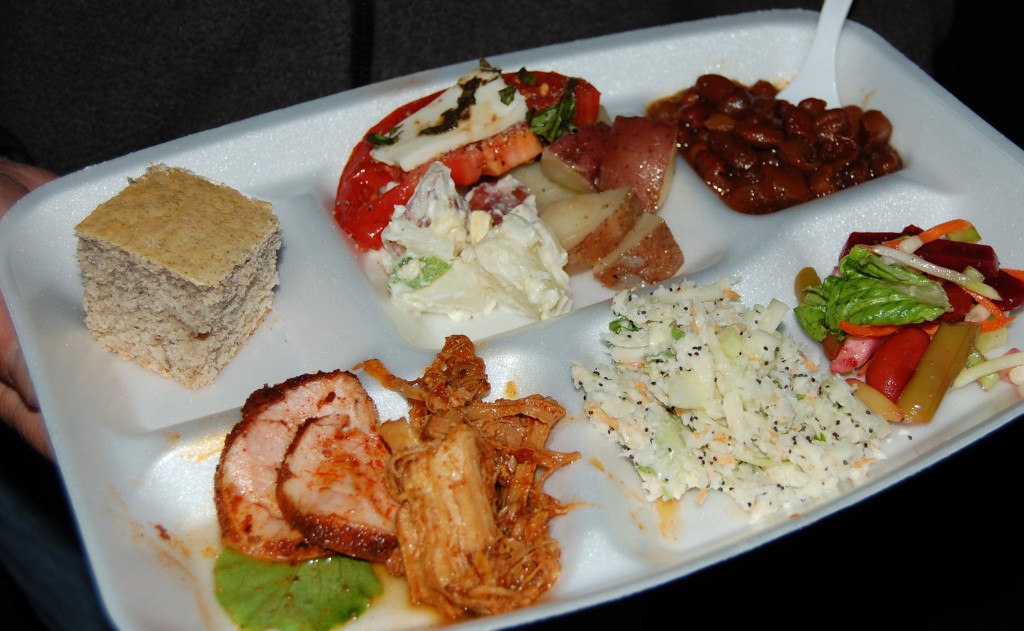 Aside from the beans and good company, dessert is one of my favorite parts of the experience, especially Helene's sinfully delicious chocolate chip cheese cake!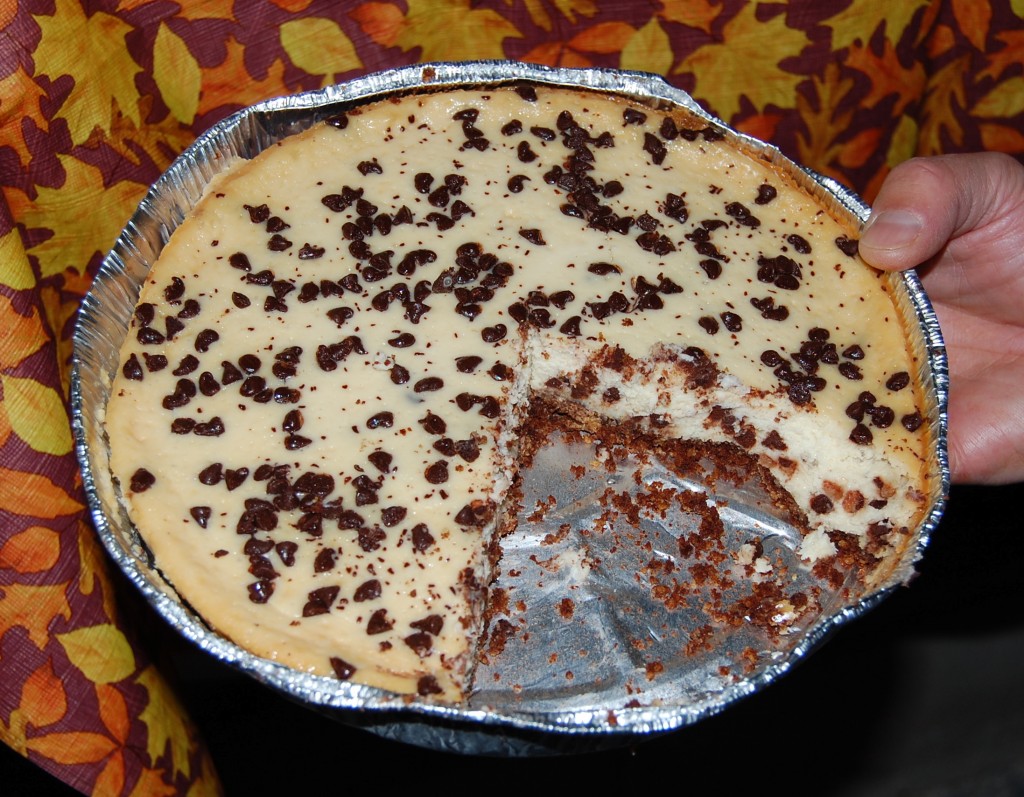 Another fall treat: pumpkin whoopie pies.  I'm not sure who made these, but I think I need the recipe!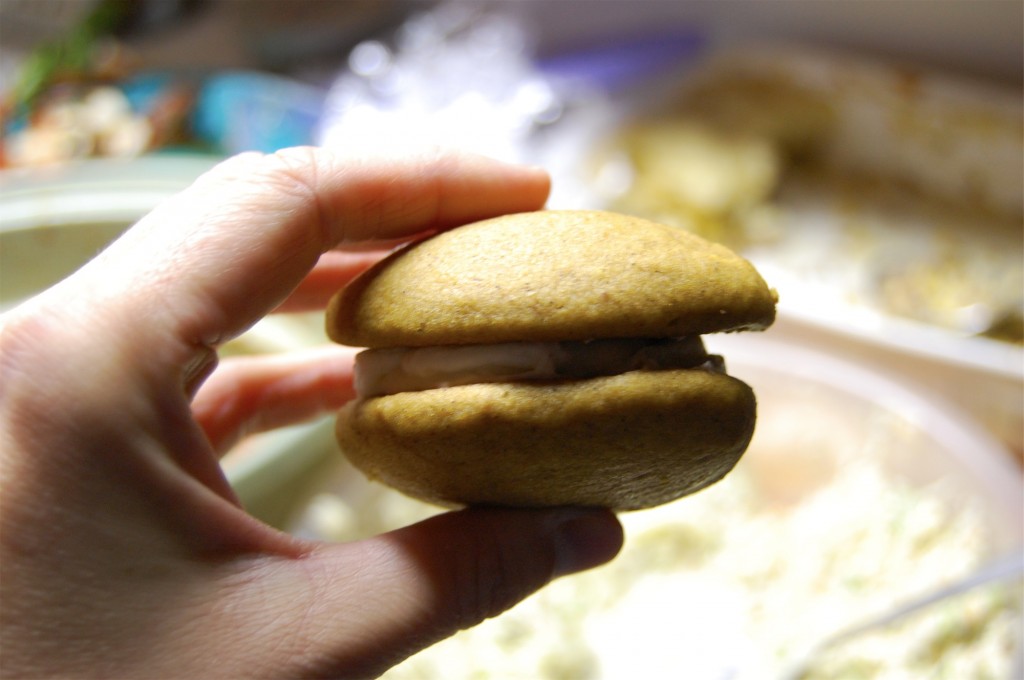 Thank you again, Helene and Ron, for inviting us to share in this wonderful tradition!