Last weekend we hiked Streaked Mountain with our friends from Streaked Mountain Herbs and Crafts.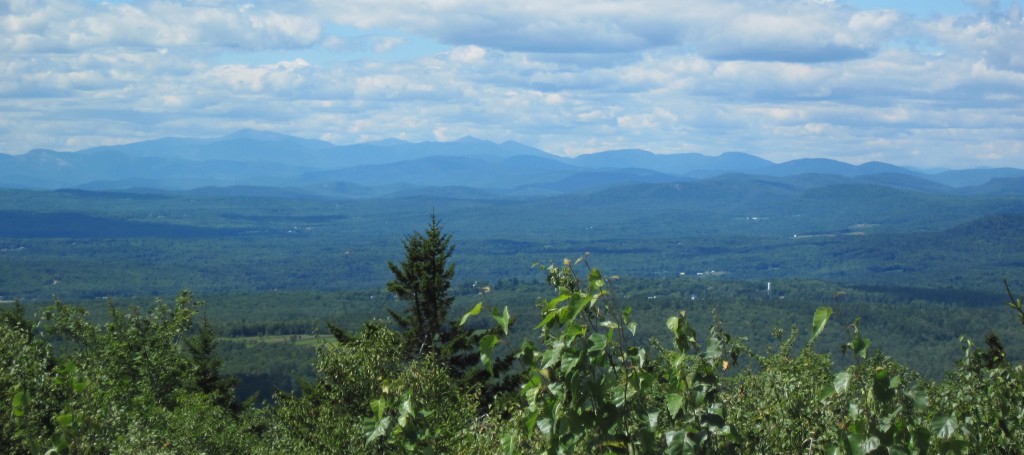 We packed a simple lunch of peanut butter sandwiches made with the last of our Harvest Hill Farm maple bread, apples, bananas and plenty of water.
We were also counting on picking some wild blueberries or raspberries along the trail.  Though the blueberries and raspberries were scarce, the wild blackberries were quite abundant.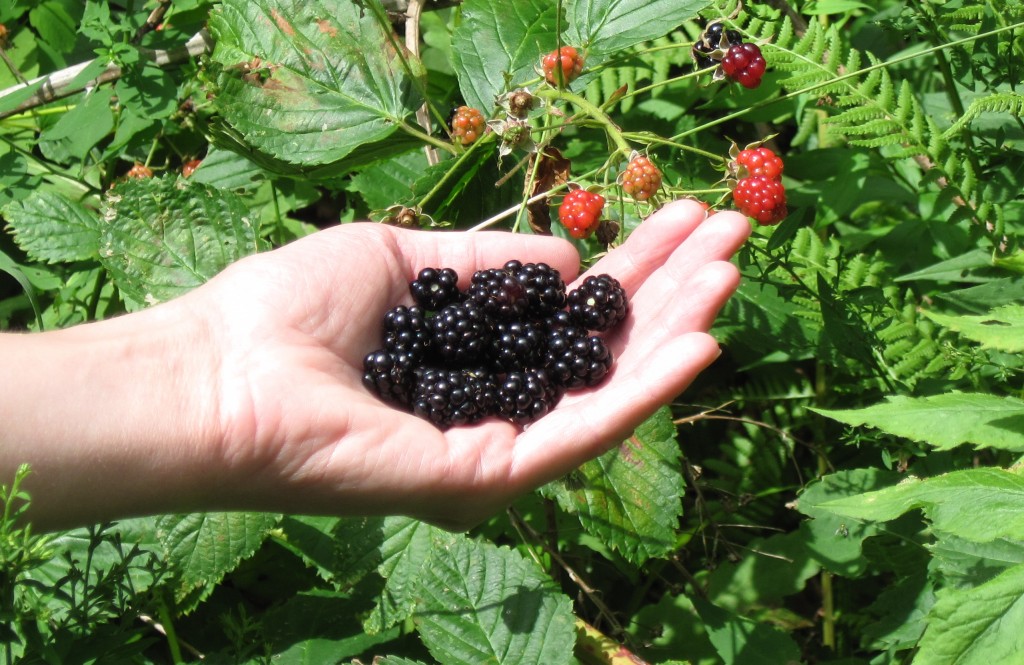 We were put to shame, and inspired, by the beautiful spread of goodies that our friends had packed: fresh garden vegetables, sharp cheddar, smoked mussels, fresh bread and a homemade dipping oil called Heaps of Herbs.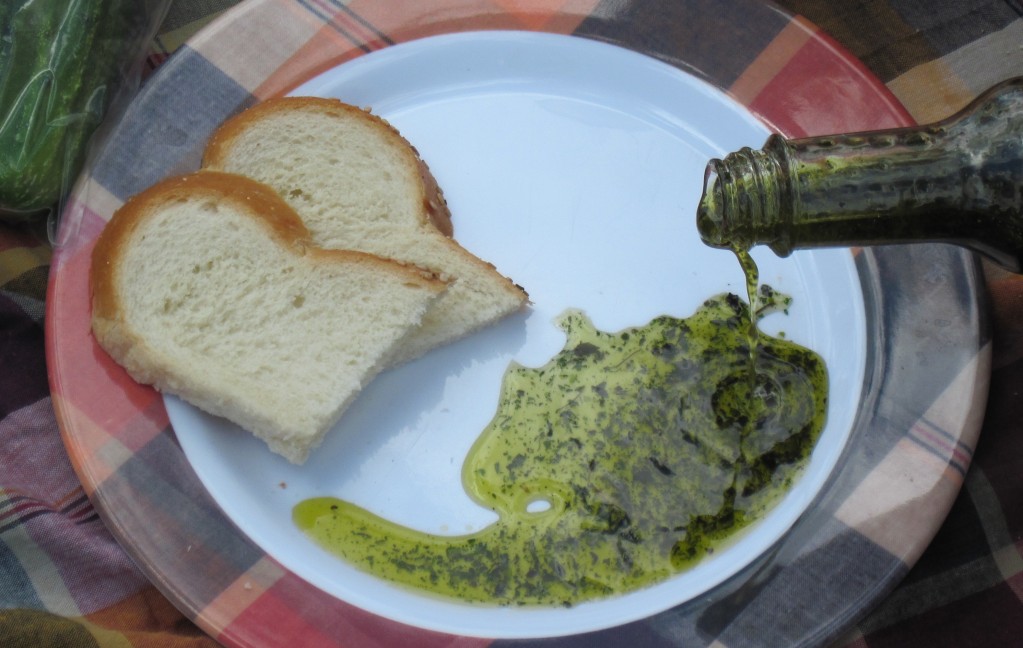 Heaps of Herbs is made with high quality extra virgin olive oil, a variety of dried herbs grown in our friend's gardens, sea salt, black pepper, cayenne pepper and a little fresh garlic.  As its name suggests, this oil loaded with herbs, and is delicious on bread, but could probably also be used to make a scampi, saute vegetables, or brush on chicken or shrimp for grilling.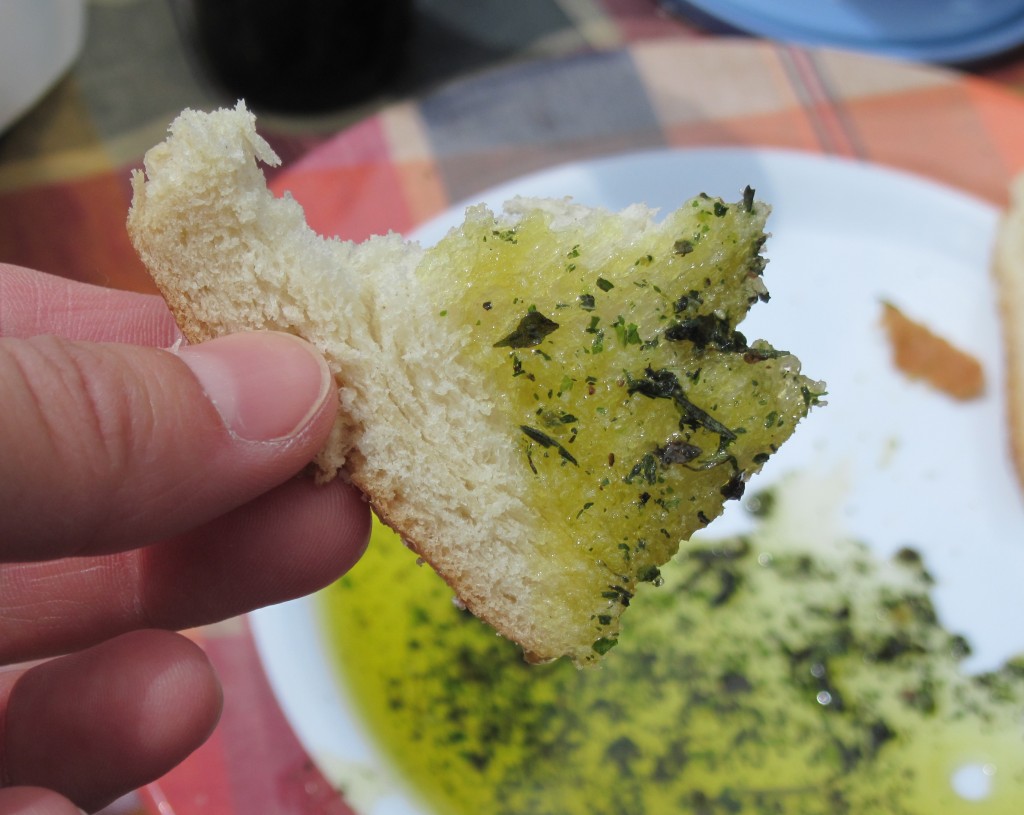 The flavors in the oil paired nicely with the smokey flavor of the mussels, something we had never tried prior to this hike.  The mussels were delicious on a cracker with a slice of extra sharp cheddar, though our friends told us that we should try it again sometime with smoked gouda.  Perhaps on our next hike we'll take along some of these protein packed, not-so-pretty, but very tasty morsels!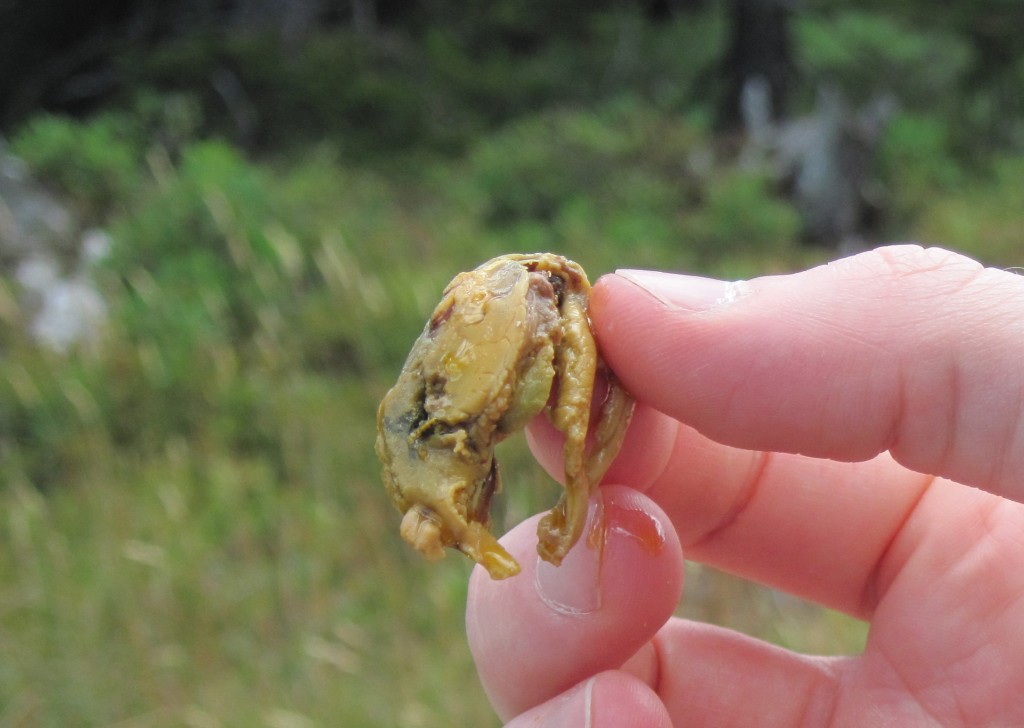 After our hike down the mountain, we were invited to rest on our friends' patio and taste some Maine-made mead.  We were also given a tour of their gardens–an impressive variety of vegetables and edible herbs, hops, and medicinal herbs that she uses to make teas, tinctures, natural insect repellant, and skin care products.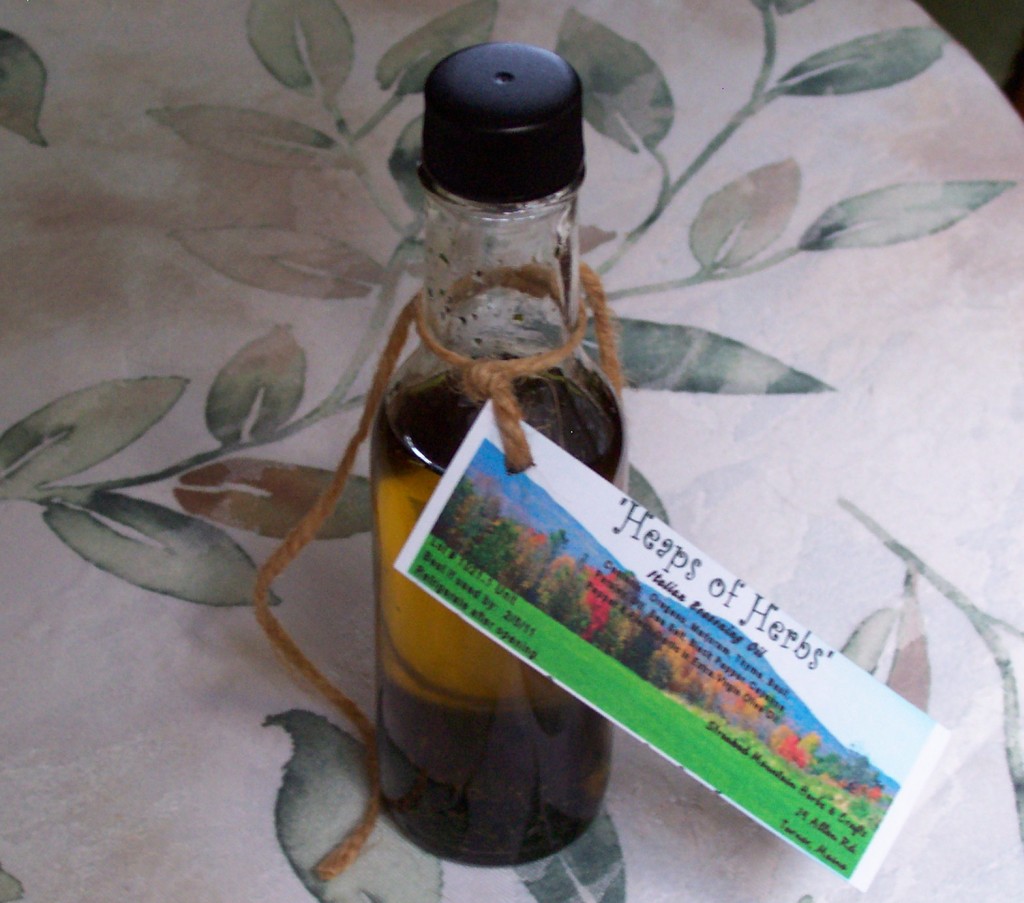 On our departure, we were sent home with our very own bottle of Heaps of Herbs oil which we have so far enjoyed with an olive bread, and drizzled over salads with a little balsamic vinegar.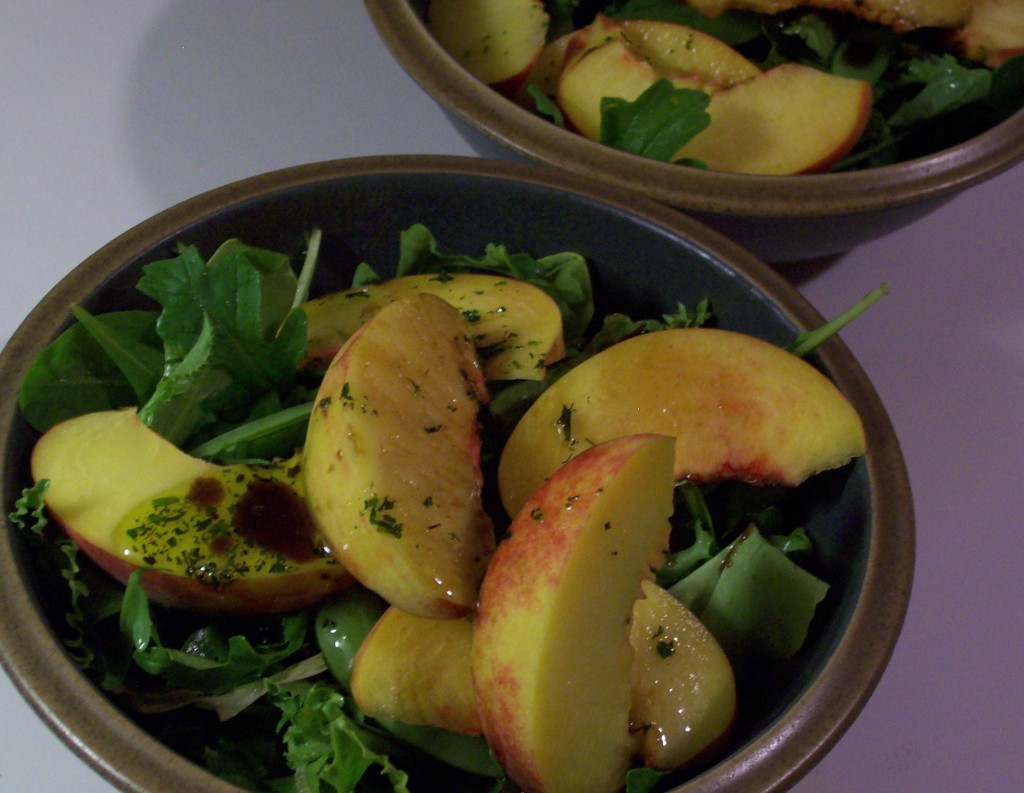 I especially enjoyed the bold herbal flavors in Heaps of Herbs oil, which even included a mild hint of dill, over this salad made with baby arugula, fresh garden snow peas, and fresh sliced peaches.  Anyone looking to try this product should plan a trip to the Poland Farmer's Market and visit Robin of Streaked Mountain Herbs and Crafts!